AMAs production design goes big using LED, entire building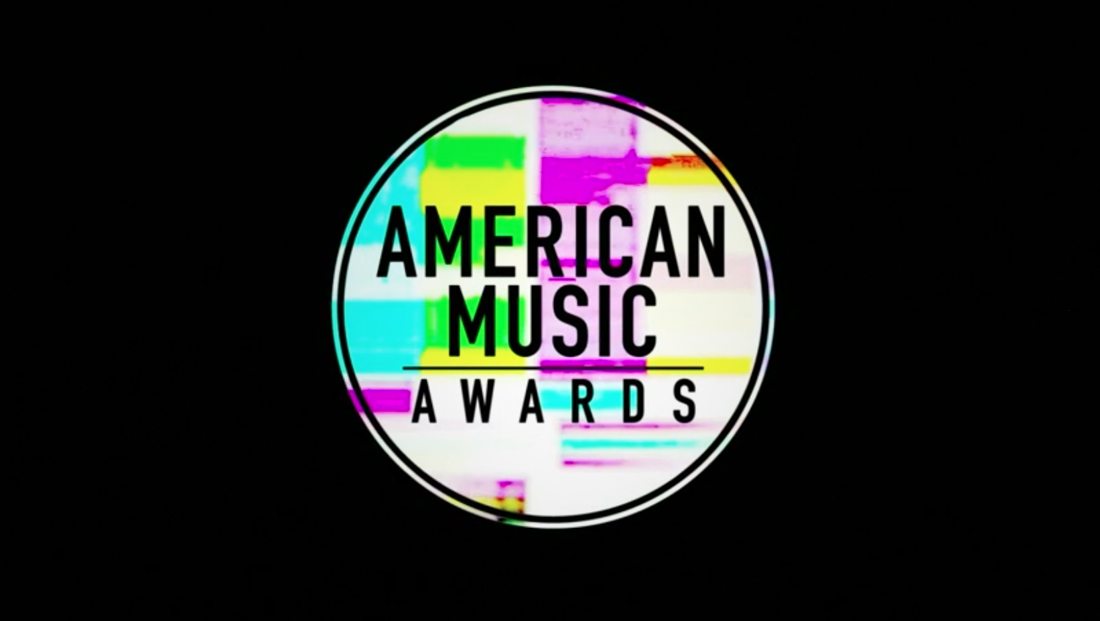 Notably, the most impressive "set" the show used was actually outside of the Microsoft Theater — across the street along the side of the J.W. Marriott hotel.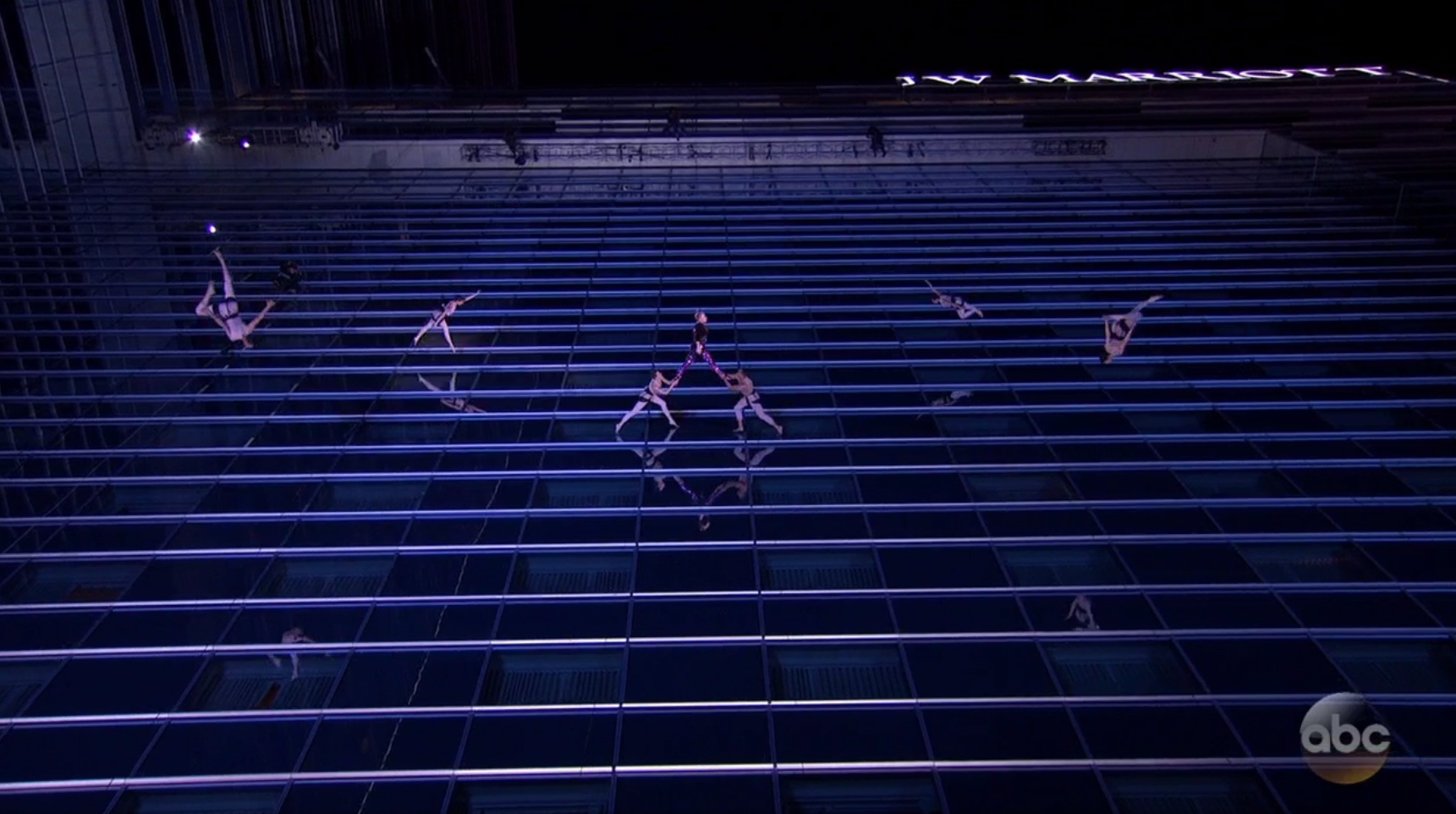 The glass facade of the building's upper floors were used as the "floor" for a high wire performance from Pink.
The signer, who performed her "Beautiful Trauma" song, was accompanied by additional harnessed performers who performed a choreographed dance, often seemingly "jumping" off the glass panels in a synchronized ballet.
In addition to the building being illuminated in a deep violet-blue hue, the street between the theater and hotel was also equipped with a small, outdoor stage that host Diana Ross used to introduce Pink's performance.
The Marriott building wasn't the only secondary location used during the show — Lady Gaga, who is in the middle of a tour, offered a performance that was incorporated into the show from thousands of miles away in Washington, D.C.
When Lady Gaga won an award, the presentation of the trophy, presumably shipped to Washington in advance, and her acceptance speech were also done remotely.