'Squawk Box' gains flexible new home at the Nasdaq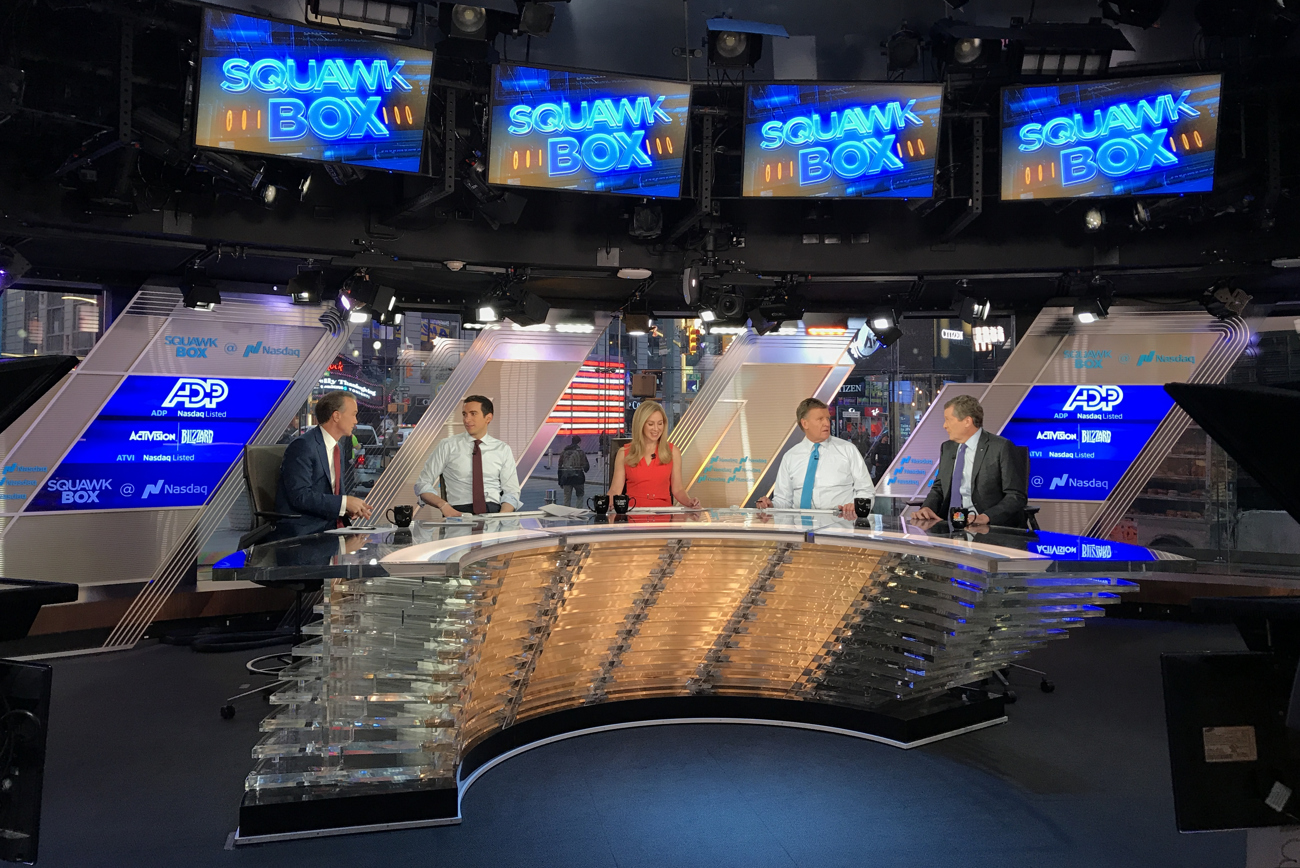 Subscribe to NewscastStudio's newsletter for the latest in broadcast design and engineering delivered to your inbox.
CNBC's "Squawk Box" saw a move of sorts in November as the show relocated to a different floor at the Nasdaq MarketSite in Times Square.
Previously broadcasting from Studio B on the second floor of the Nasdaq, which is also home to the exchange's streaming video production center and an event space that opened in 2014, the move puts the show at street level and next to the the giant wall where trading begins each morning.
The space, known as Studio A, was upgraded with new exterior windows and a purpose-built control room for CNBC.
The design features a "high-tech" anchor desk comprised of 57-degree angles, and CNBC notes that it "appears to defy gravity" on-air. Behind the talent, moveable panels include frosted plexiglass and graphics that match the desk's angles along with a few embedded displays.
John Casey designed the new set with fabrication by Showman.
Another unique feature of the space is a motorized truss lighting grid. It can raise and lower to become hidden after the broadcast wraps (right before the opening bell), allowing a clear view of the monitor wall. This technology, combined with a hydraulic floor and easily storable set, allows the entire production to hide after its daily broadcast.
Lighting for the project was handled by The Lighting Design Group, with Rosco helping tame the sunlight from Times Square through a unique backed-in glass technology.
Studio A also includes multiple broadcasting booths for other networks, which can do quick hits from the exchange. "Squawk" moved to the Nasdaq in early 2017, previously sharing a studio with SNY.