CNN emphasizes 'Facts First' campaign with extended package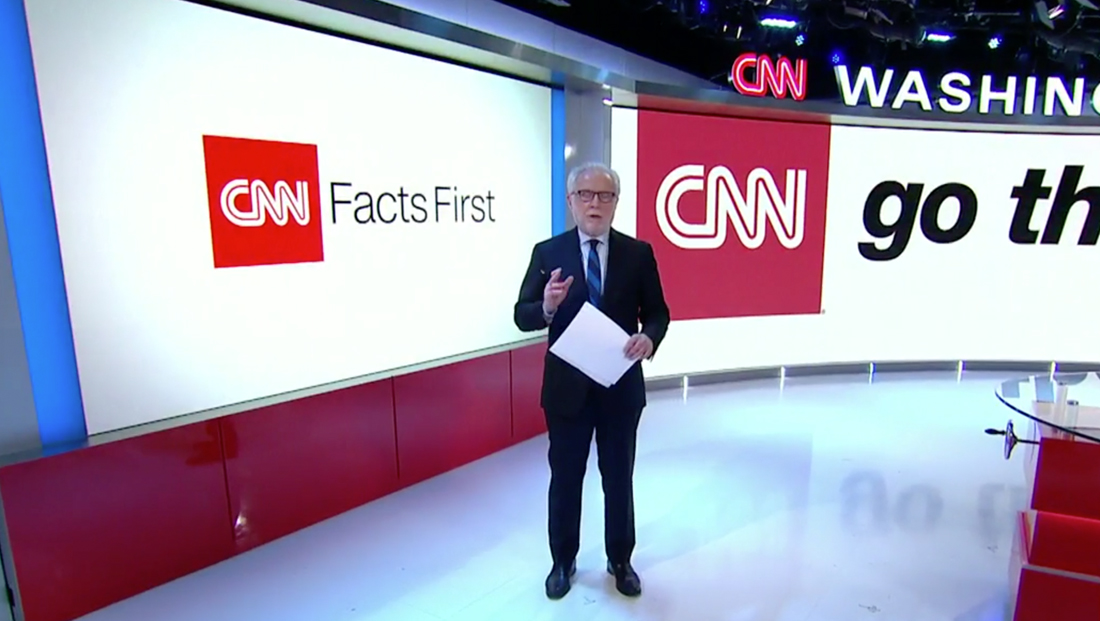 CNN's "Wolf" dedicated a good chunk of its Monday edition to a package showcasing its "Facts First" campaign.
The package was introduced by longtime CNN anchor Wolf Blitzer, standing in the network's Washington, D.C. studio. One video wall featured the boxed CNN logo along with the "Facts First" tagline the network introduced in October. The other video wall, meanwhile, featured a larger CNN logo and the network's broader "Go there" slogan, which it has used since 2014.
For nearly four decades, @CNN has been a constant here in the United States and around the world. Our journalists, in front of and behind the camera, risk their lives in the most dangerous of places, every day, so you know the truth. #FactsFirst ?https://t.co/tFIGl34ZzI

— CNN Communications (@CNNPR) November 27, 2017
The package itself was a collage of footage taken from CNN correspondents reporting from around the globe — often in dangerous situations. During the package, the on-screen banner read "The pursuit of truth despite attacks on journalism."
The segment comes in response to Donald Trump's increased attacks on CNN as "fake news" and his assertion that Fox News is "much more important" than CNN.
Trump: Fox 'much more important' than CNN https://t.co/u0owIvOCdE #TVNews pic.twitter.com/612GkSgsGl

— TVNewsInsider (@tvnewsinsider) November 27, 2017