Evening newscasts lead with Lauer firing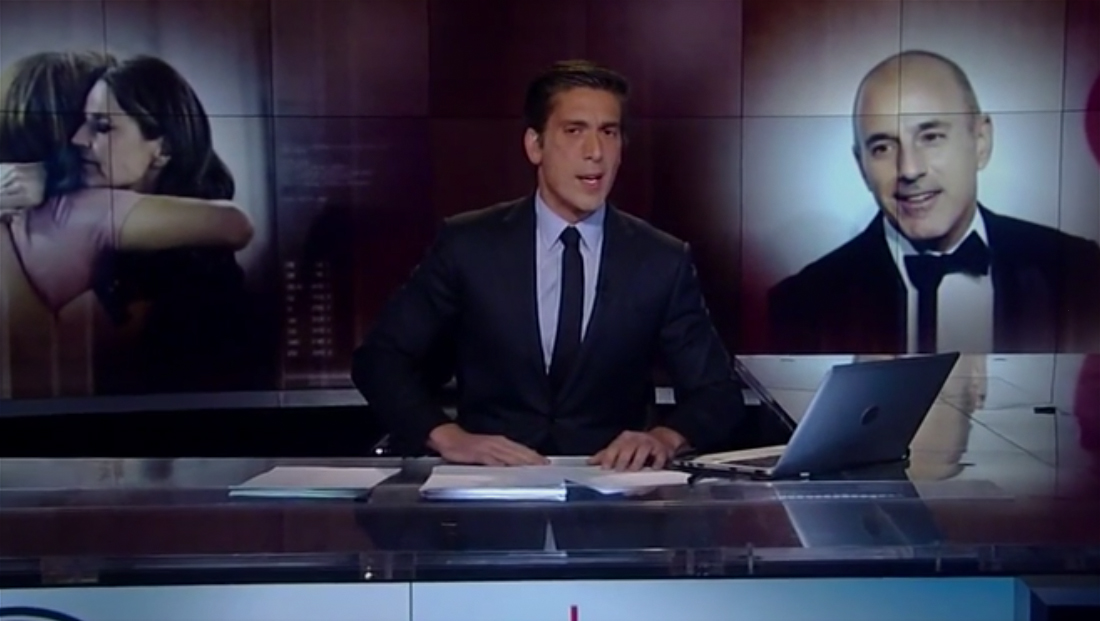 All three of the major network newscasts, including NBC's, lead with coverage of the firing of "Today" anchor Matt Lauer.
Matt Lauer fallout: 10 potential 'Today Show' replacements https://t.co/eMzRAHqtw3 #TVNews pic.twitter.com/M7soxFULMi

— TVNewsInsider (@tvnewsinsider) November 30, 2017
NBC, which found itself in the uncomfortable position of covering a scandal within its own walls, lead with the story, relying mostly on in-house still photos and video clips to provide imagery.
Likewise, rivals "CBS Evening News" and "ABC World News Tonight" also lead with the story and made heavy use of airchecks and handout photography as well.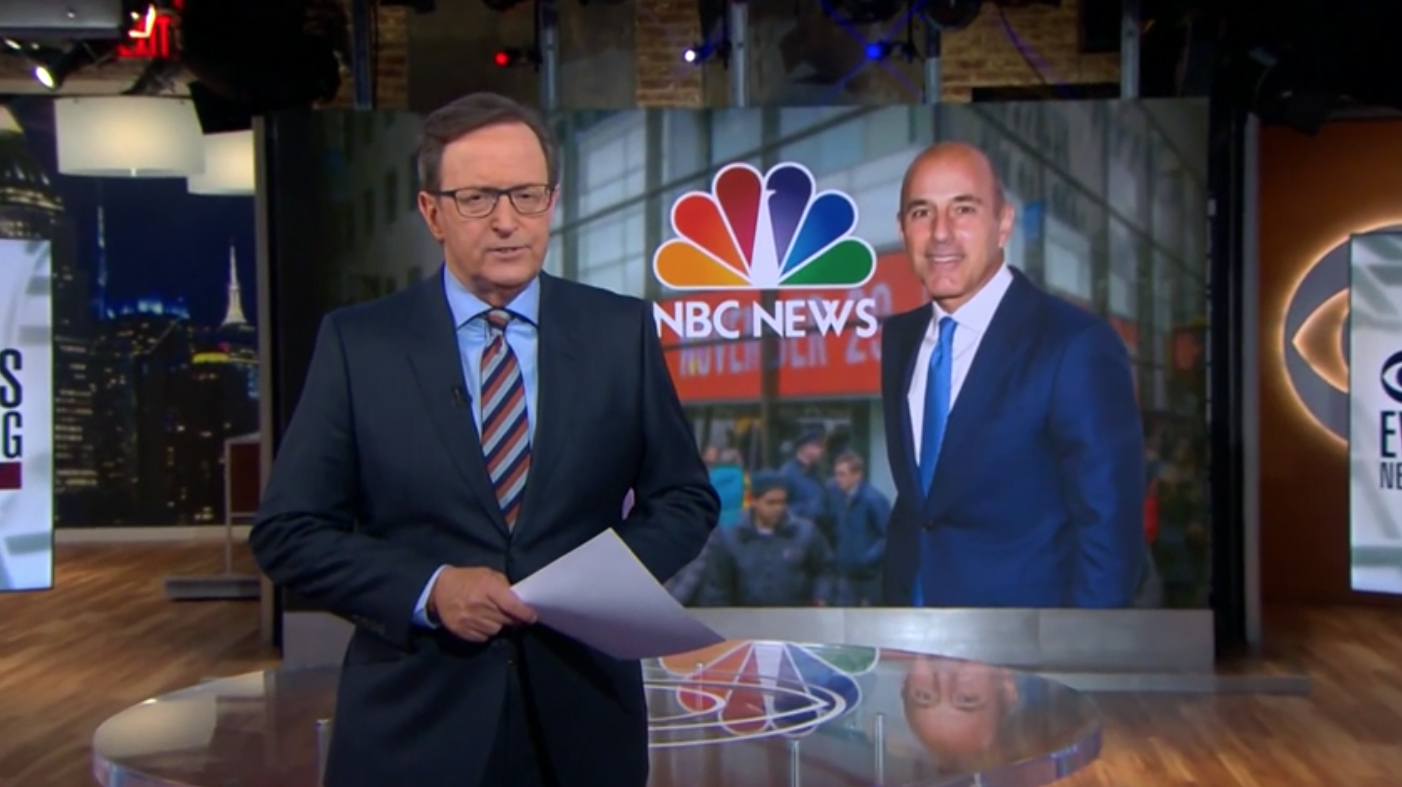 CBS used a cutout image of Lauer against a view of the exterior of Studio 1A and the NBC News logo on its video wall, while ABC opted to use a headshot of Lauer along with a photo of his now former colleagues Savannah Guthrie and Hoda Kotb hugging on the "Today" set.