Evening newscasts dispatched to California wildfires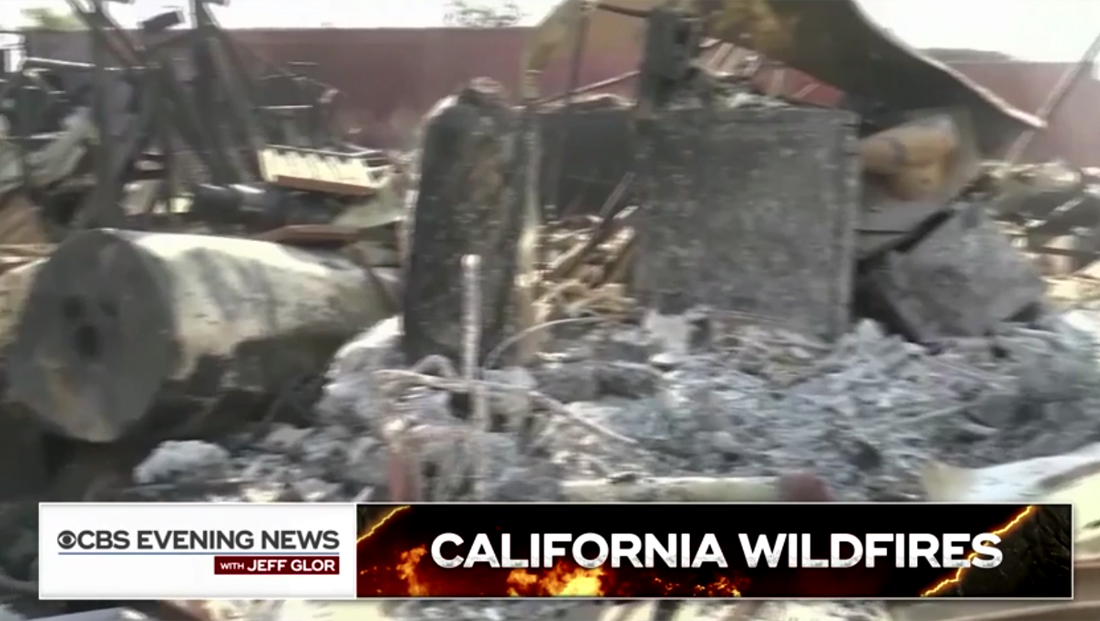 NBC News's Lester Holt anchored "NBC Nightly News" from Ventura, using a similar backdrop of ruined buildings as CBS and wearing a light blue buttoned down shirt.
Coming up: @LesterHoltNBC anchors @NBCNightlyNews from Southern California with the latest on the wildfires pic.twitter.com/UStsvg19XJ

— Jason Calabretta (@JasonCalabretta) December 7, 2017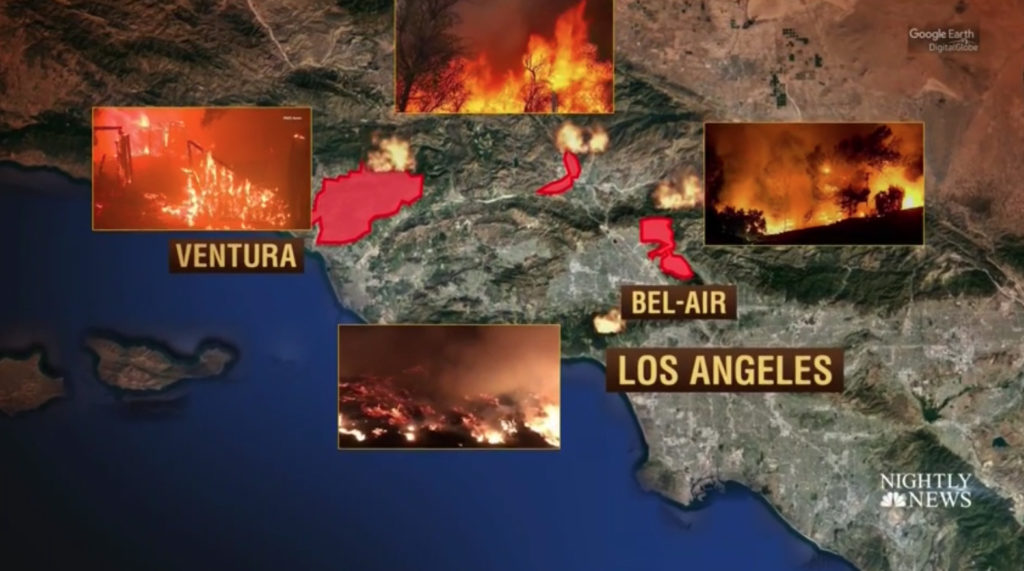 As Holt overviewed the story, NBC used a fullscreen map showing the major fire zones along with small thumbnail-style video clips of the respective blazes.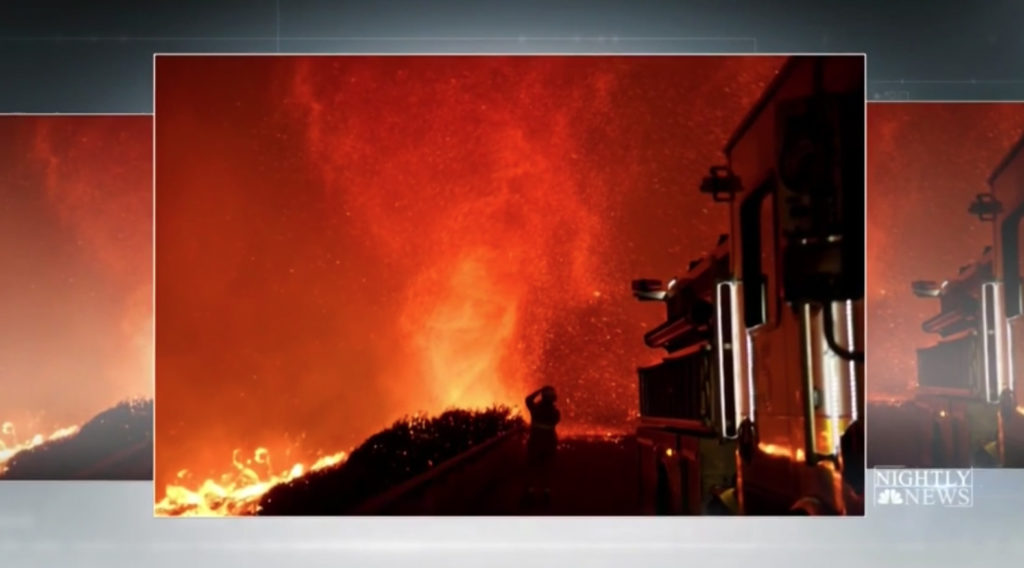 Also during the voiceover, NBC showed still photos from the fires against the steely blue and gray background it often uses for such imagery.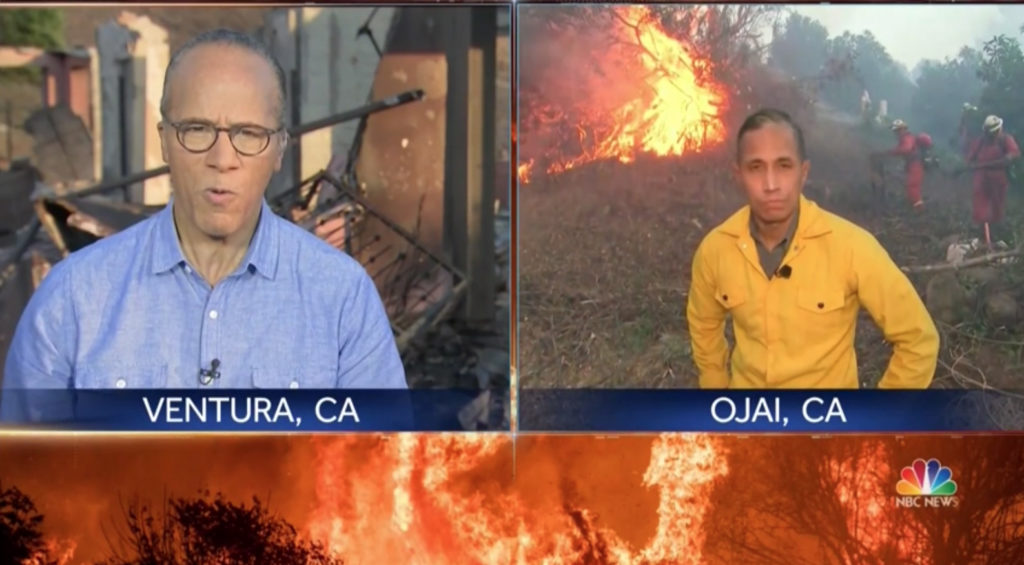 After the voiceover, Holt tossed to Miguel Almaguer using a double box that that traded the broadcast's normal generic background for images of flames.