MSNBC dishes out 'tough love' in promo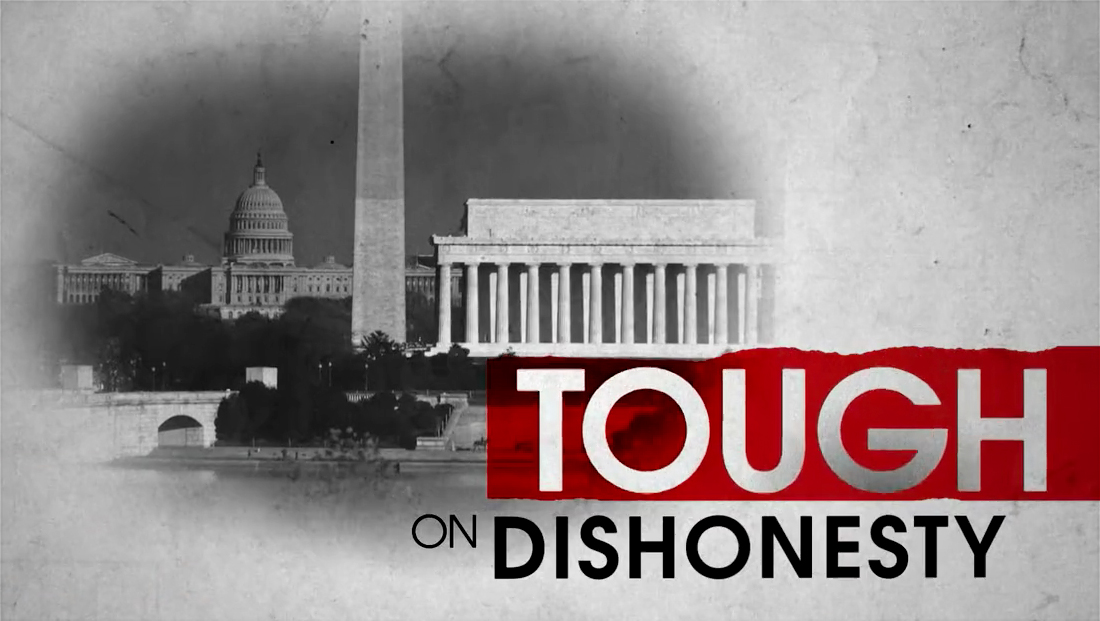 MSNBC has been airing a new promo around the theme of "tough love."
The spot features a mix of clips taken from the network's primetime programming, including hosts Rachel Maddow, Chris Hayes, Chris Matthews and Lawrence O'Donnell, interspersed with on-screen text and a voiceover.
Each clip used relates to one of the four text banners used in the promo: "Tough on dishonesty," "love for country," "tough on our leaders" and "love for our ideals."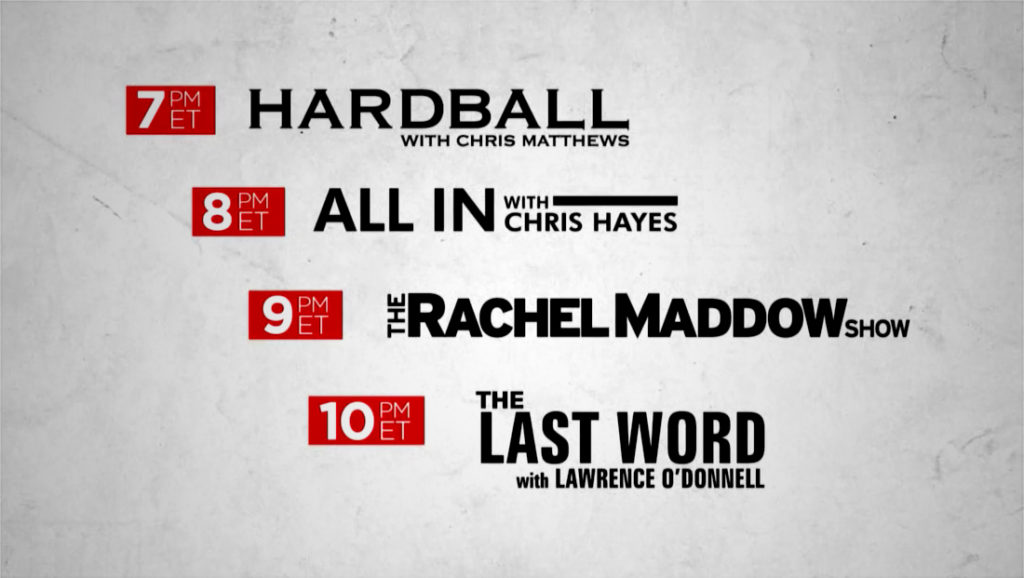 The spot ends with the line "Tough live, administered nightly," while displaying each show's logotype in a star-step arrangement with a red box featuring the airtime next to it.
The promo spotlights the shows in MSNBC's primetime lineup — from 7 to 11 p.m. eastern: "Hardball with Chris Matthews," "All In with Chris Hayes," "The Rachel Maddow Show" and "The Last Word with Lawrence O'Donnell."
For visuals, the promo used a textured, paper-like background with a wide geometric typeface. In each on-screen text readout, the word "love" or "tough" is placed inside a colored box with rough, textured edges, with stylized black and white photography of Washington, D.C. behind it.