Salt Lake's News 4 Utah debuts 'solid' new set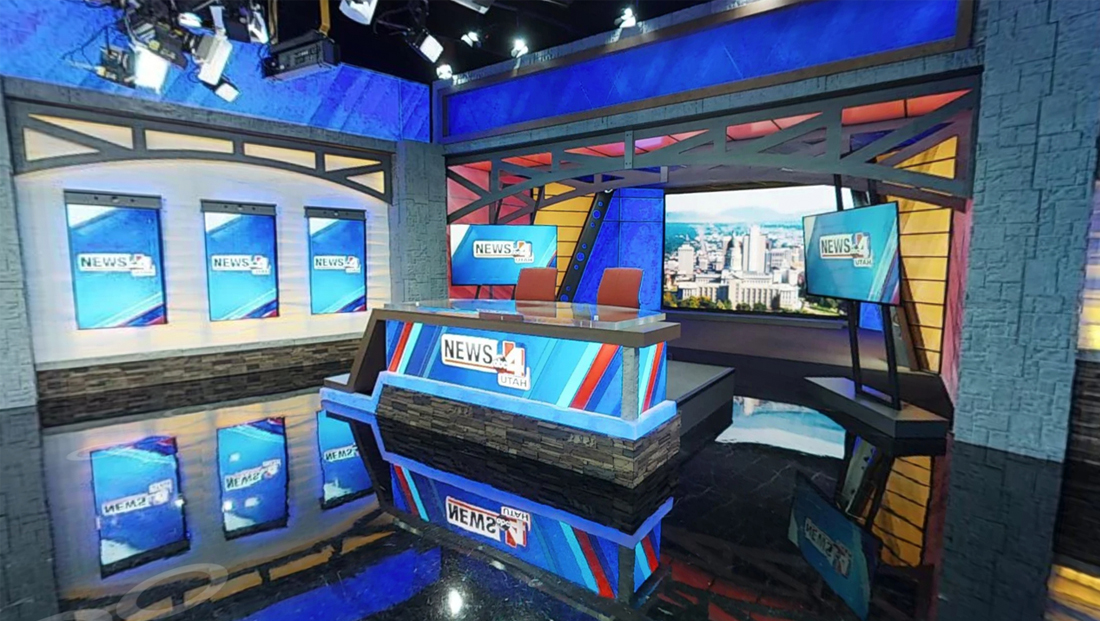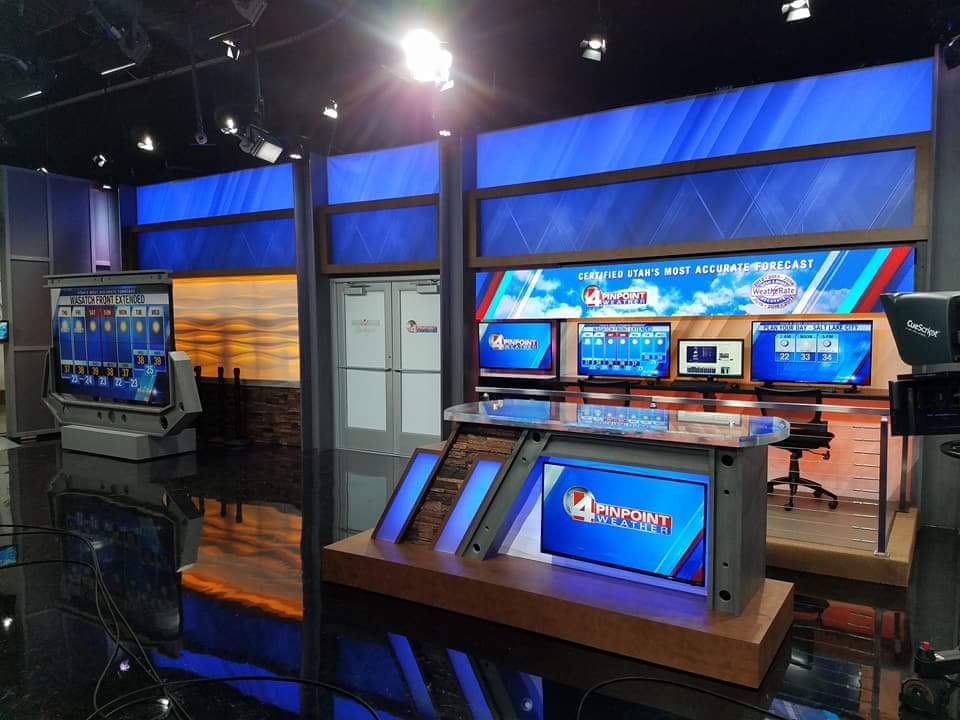 Continuing around the left side of the studio wall is a open working weather center with standing presentation desk built from a mix of faux metalwork, stacked stone, backlit surfaces and a video panel with an angle on the left side that mirrors that found at the anchor desk.
Behind this, a raised platform with wire and metal railing serves as a work area, while, to the left of this, is a four panel video array supported by a faux oversized metal "claw" and backed with more of the wavy texture.
The weather area also includes, in lieu of the curved metal headers, rectangular color changing surfaces printed with a texture that echoes the station's new graphics package.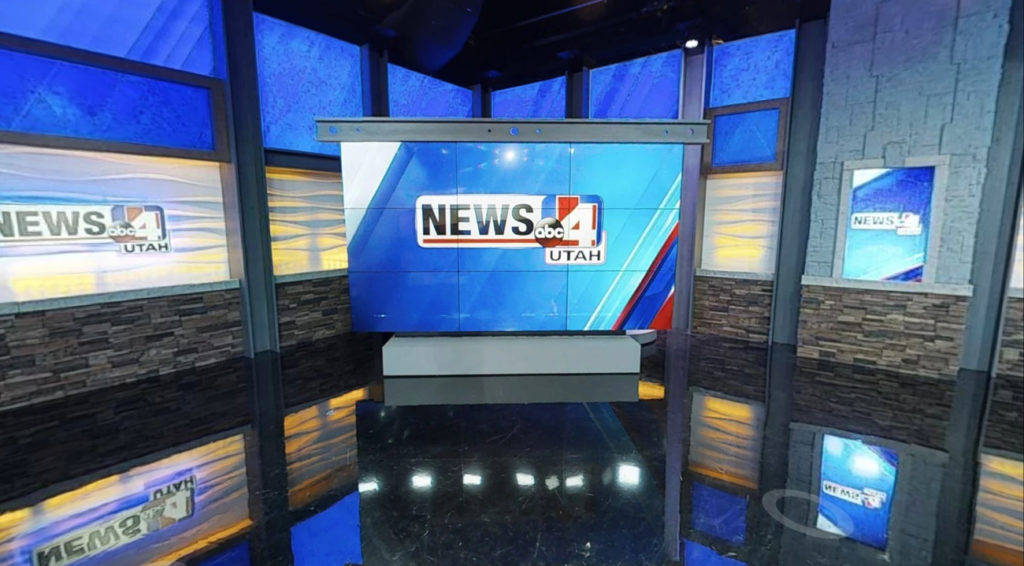 On the opposite corner of the space, situated diagonally, is a freestanding video wall capped with faux metal beam. The two walls behind it include a blend of textured backgrounds accented with color changing accent lighting.
Flanking this is a dimensional logo and, on the right side, a wide stacked stone wall segment with a vertical flatscreen integrated into a window-like frame.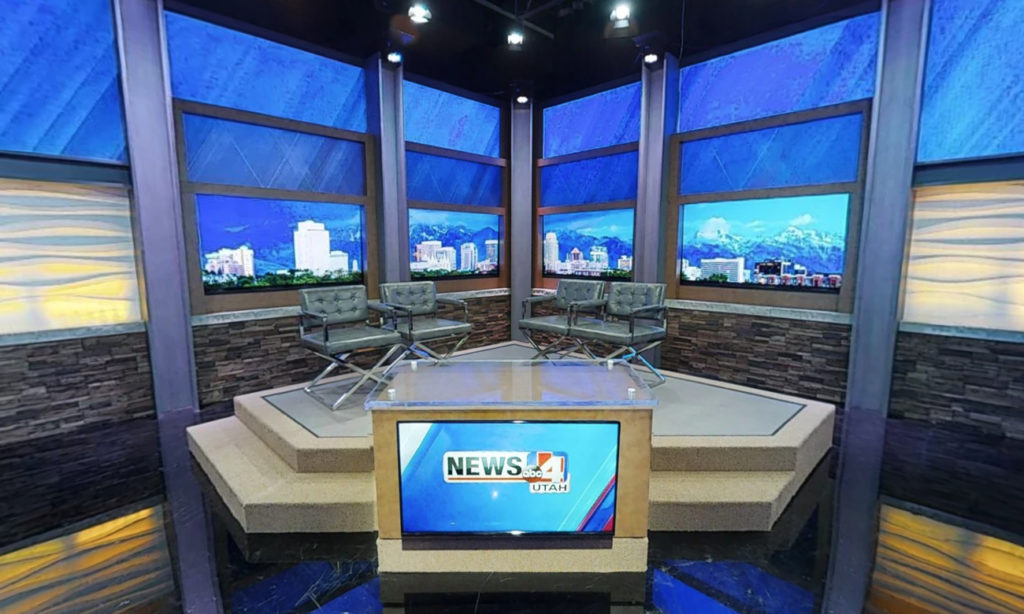 The remaining corner of the studio features a multipurpose interview area with a raised platform fronted with an integrated coffee table-style unit, all of which backs up to walls built from a mix of faux stone and metal, textured rectangles and video screens disguised as windows that can also used for topical and branded graphics.
While the faux stone and wavy elements appear to be a nod to the city's nearby mountains, the use of masonry, stone blocks and metal are a nod to local architecture.