CNN orders up more 'Cuomo Prime Time' for new year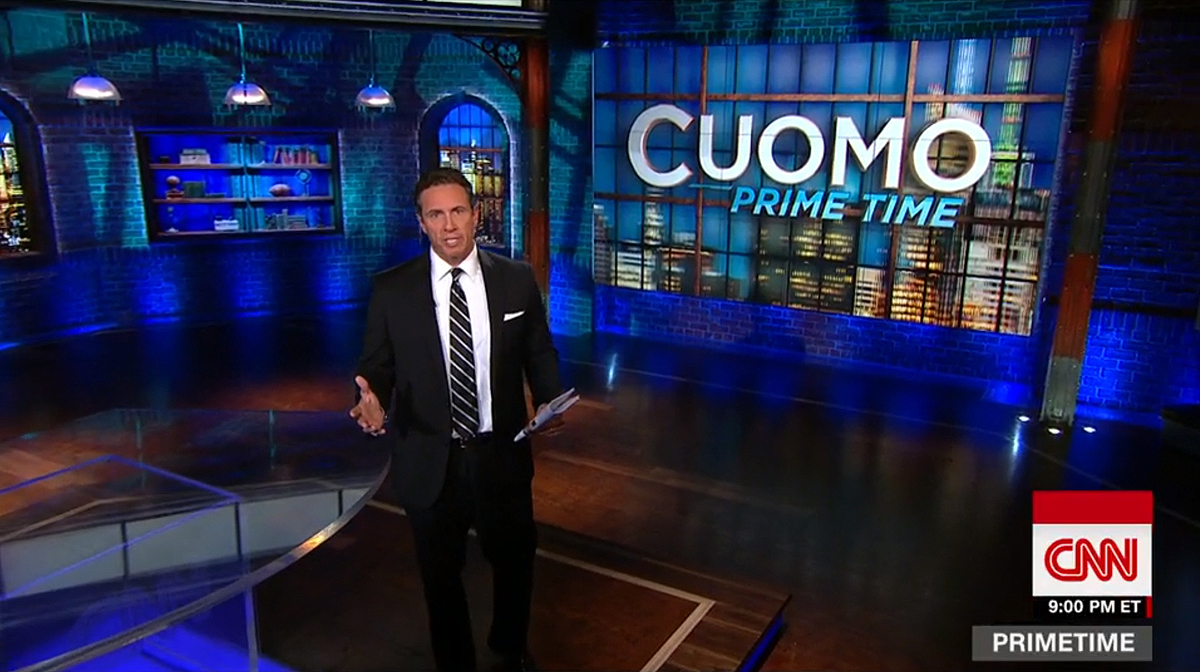 CNN's Chris Cuomo returns to primetime this January, reviving his franchise that previously aired in August.
CNN moving Cuomo to primetime https://t.co/ejuUtKVstY #TVNews pic.twitter.com/DfxH8Q1Dch

— TVNewsMix (@TVNewsMix) March 14, 2018
"Cuomo Prime Time," which previously ran only for a week from Studio 71 at CNN's HQ in New York, featured a unique graphics package and brand, serving as a backdoor pilot for Cuomo, who also co-hosts CNN's "New Day." Cuomo has also served as a fill-in anchor for other primetime hosts, such as Don Lemon.
CNN has started running promos for the new limited series which is timed with the one year mark of Donald Trump taking office.