CNN tests 'Cuomo Prime Time' during busy week of news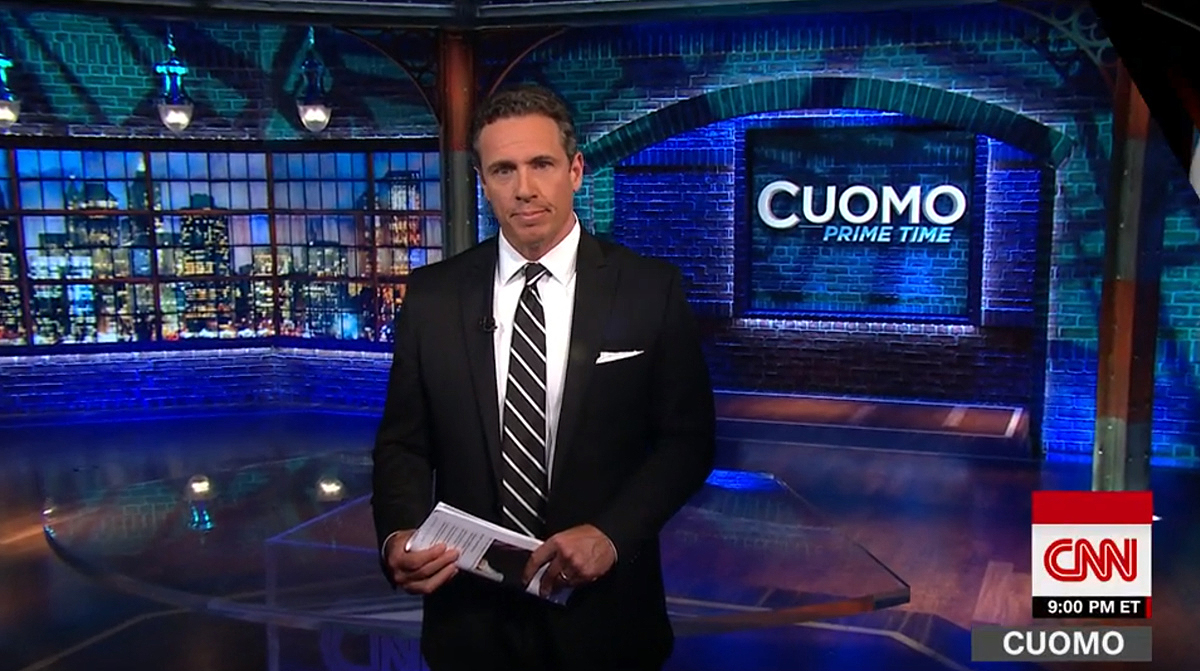 Update: In March 2018, CNN announced Chris Cuomo would move to primetime.
While Anderson Cooper is away, CNN is borrowing an hour to test Chris Cuomo.
CNN moving Cuomo to primetime https://t.co/ejuUtKVstY #TVNews pic.twitter.com/DfxH8Q1Dch

— TVNewsMix (@TVNewsMix) March 14, 2018
The show, titled "Cuomo Prime Time," features a unique look and brand, building off the brick and cityscape view inside Studio 71 at Time Warner Center. The studio is also home to Cuomo's regular show, "New Day," along with "Outfront."
Lighting wise, the show uses dramatic blue up and down lighting on the bricks, similar to "Outfront," with added gobo effects.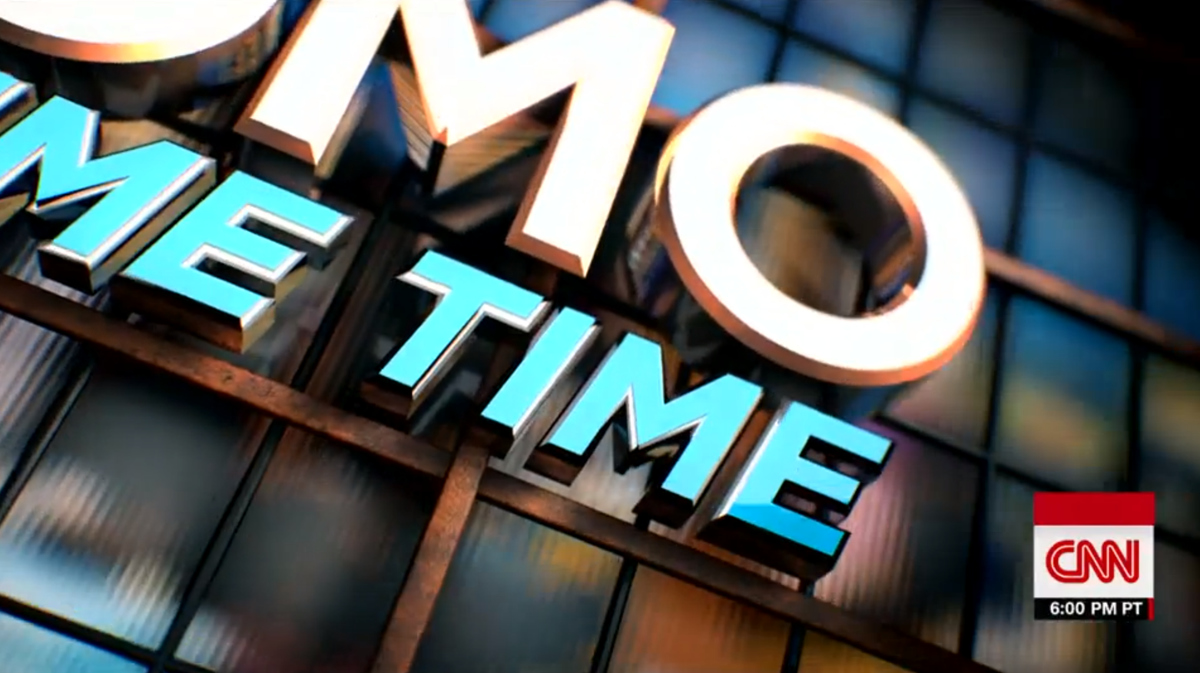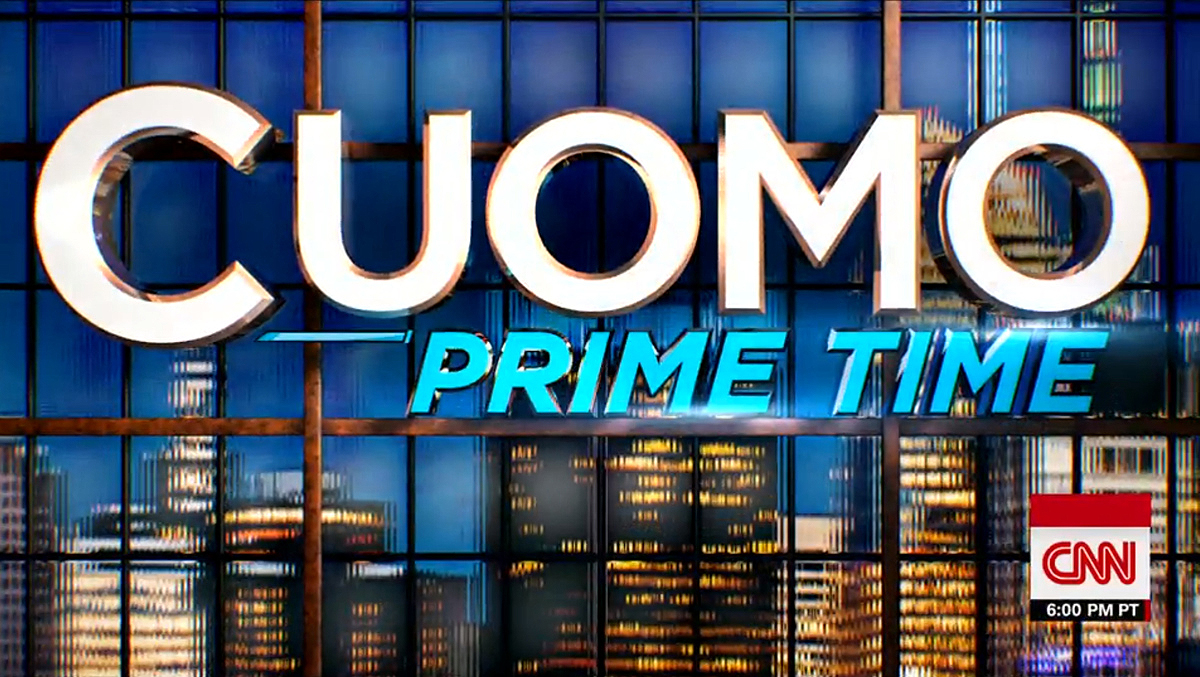 Graphically, the show uses a simple intro that features large extruded letters on top of a windowed cityscape, reflecting the studio design.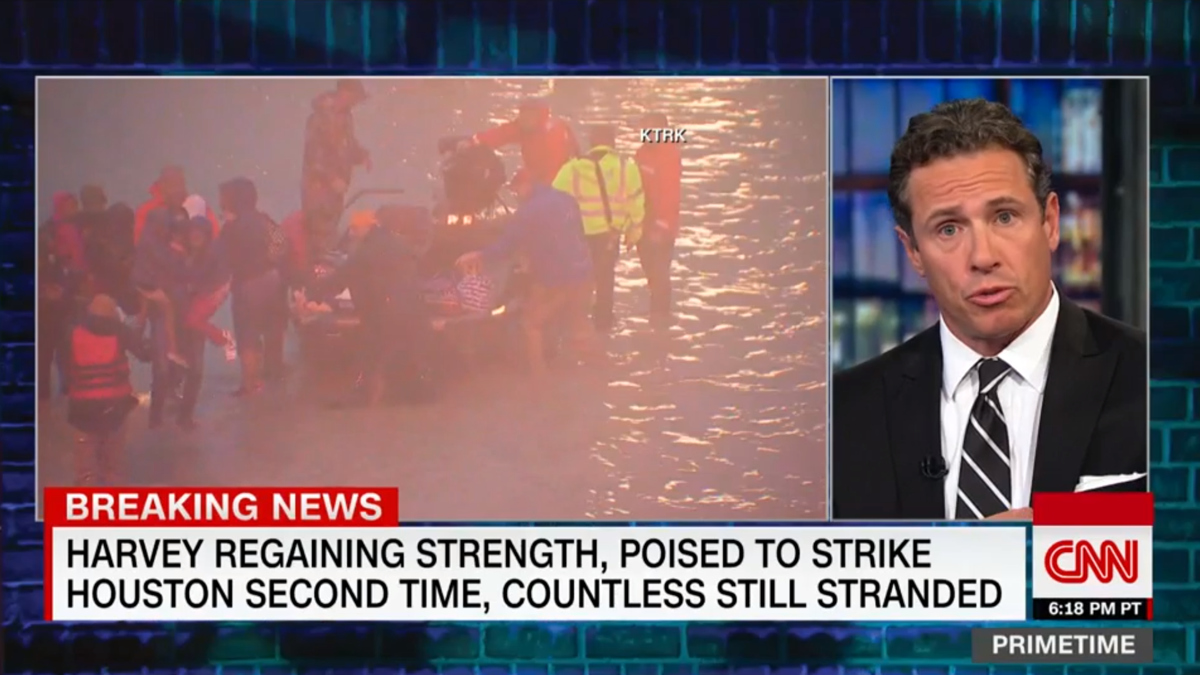 Interestingly, the show does not appear on social media, CNN's website or on some TV guides. Many anchors are on vacation this week across the networks, but this appears to be a full try out, given the prepared custom graphics and production style.