Oklahoma City station names studio in honor of retiring anchor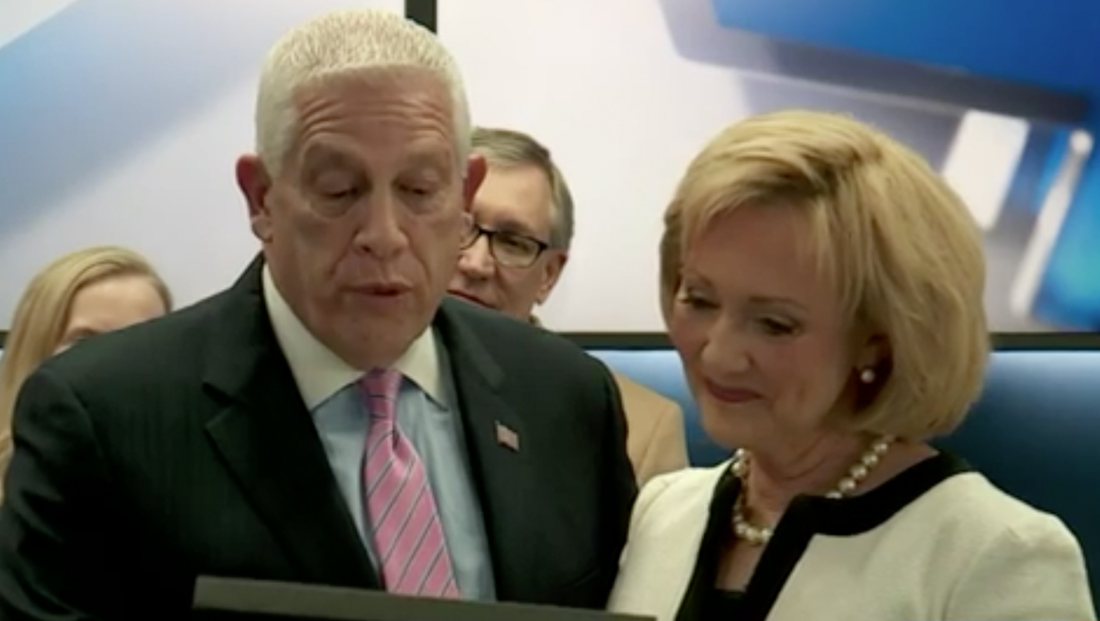 After 40 years on Oklahoma City television, anchor Linda Cavanaugh is retiring — and the station named its news studio in her honor.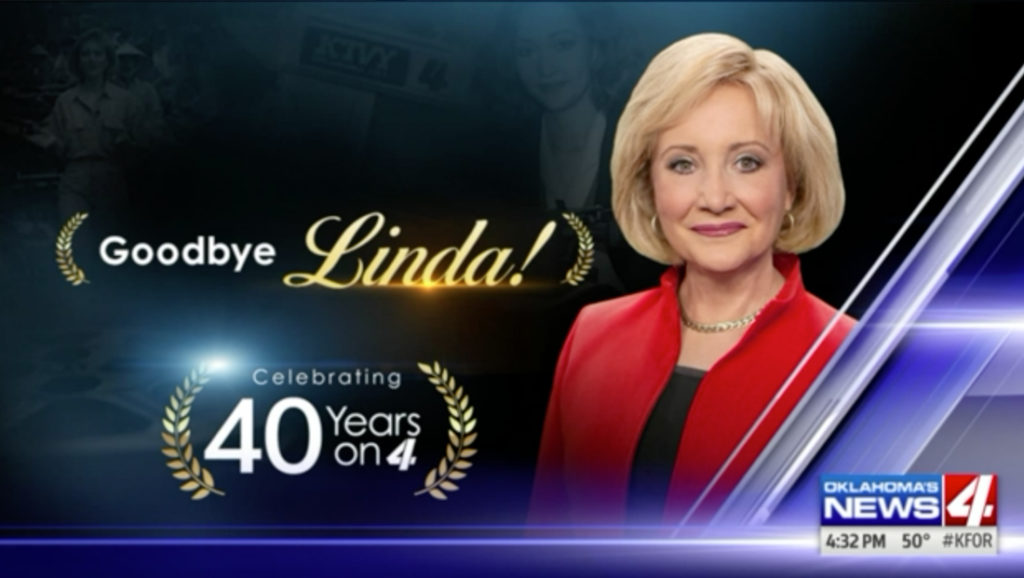 Cavanaugh was KFOR's first female anchor going back to the time when the station was known as WKY, rising to the position after being hired as a reporter.
In honor of her retirement, the station dubbed its main news studio the "Cavanaugh Studio."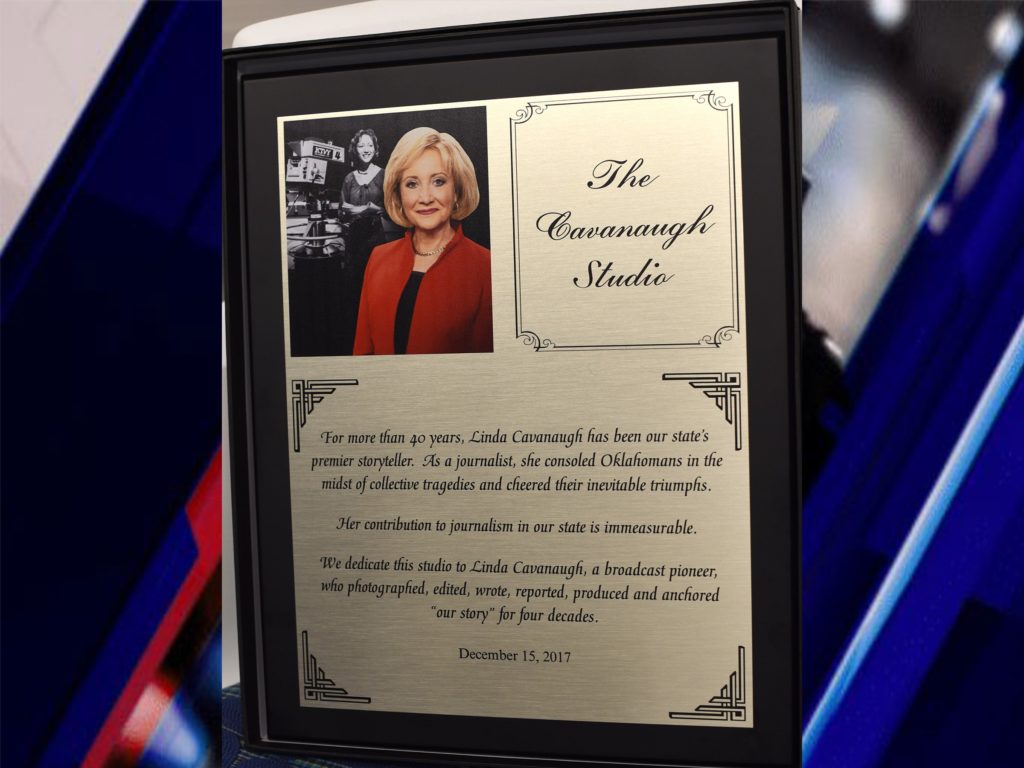 The station, which moved into a new building in August 2017, also debuted a new set and graphics package at that time.