Comedy Central skewers news coverage in 'Fake News' special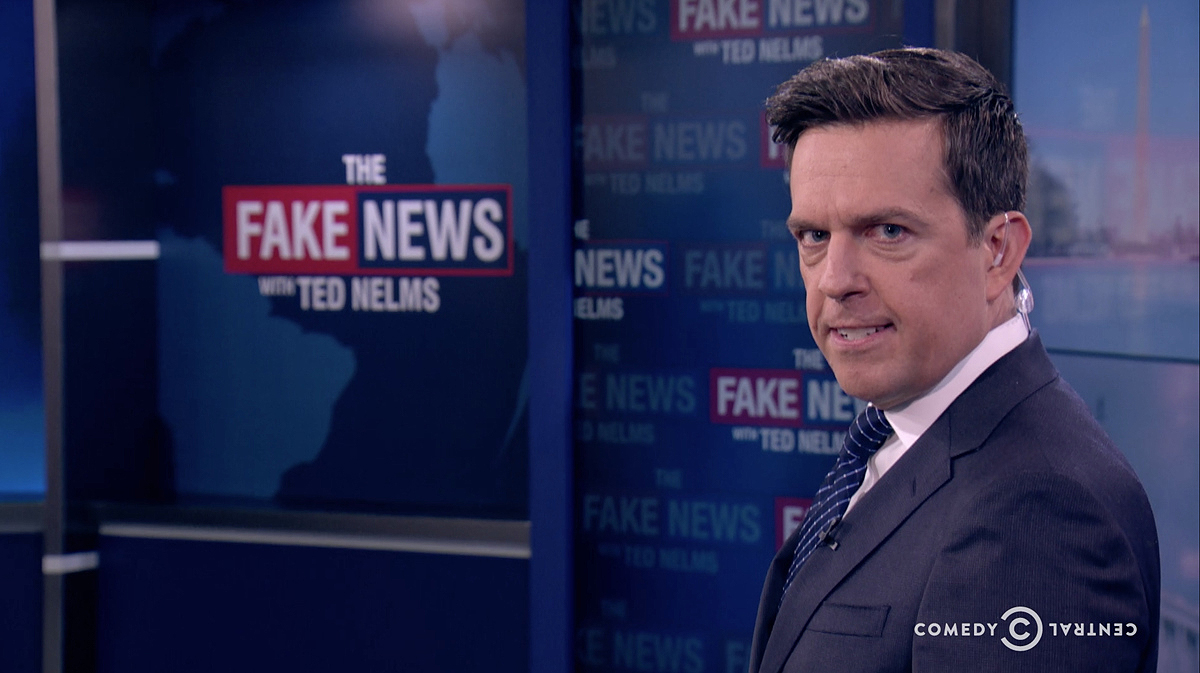 Combining the best and worst parts of cable news, Comedy Central's "The Fake News with Ted Nelms" special encapsulated and parodied the current media climate from production to coverage.
With panels of "experts" discussing the latest faux stories to oversensationalizing silly stories, such as analyzing the troll threat, the show borrowed elements that regular cable-watchers would be familiar with, such as reporters thrown into the path of major storms.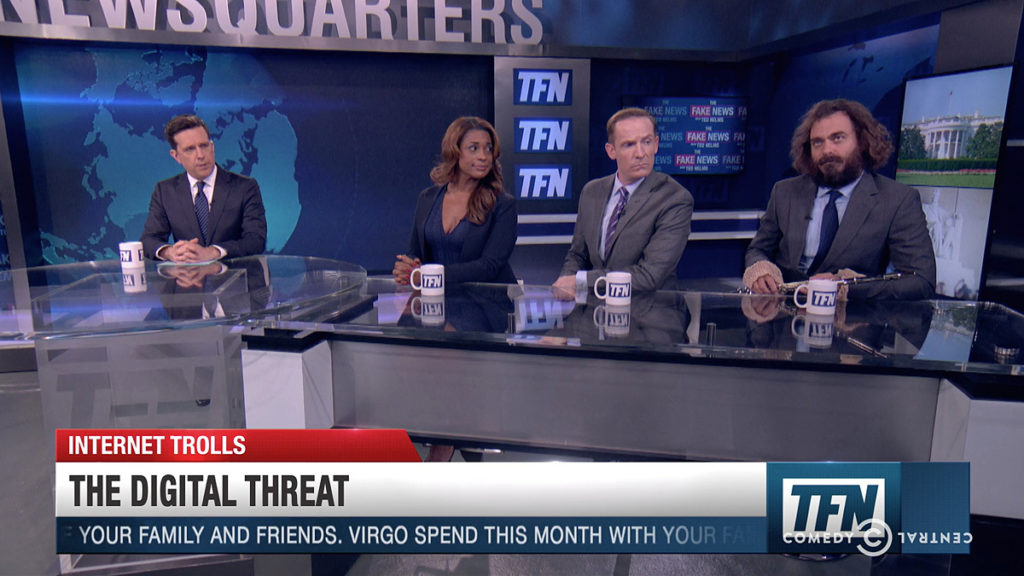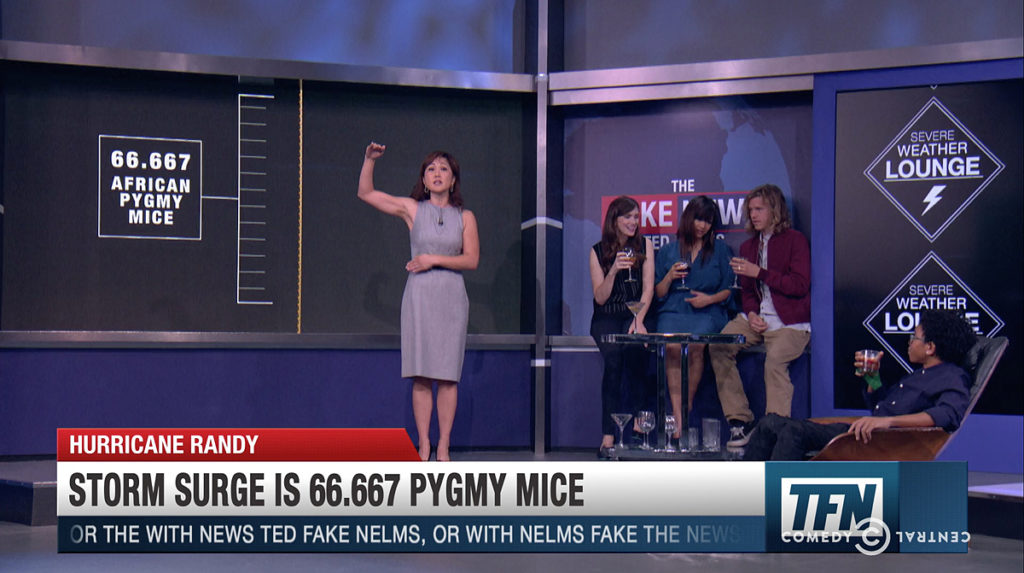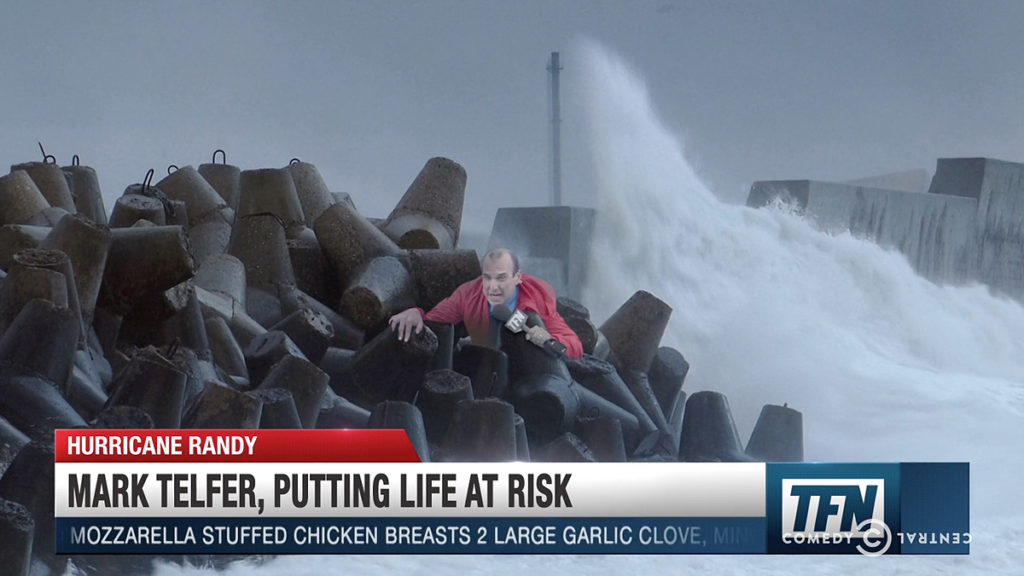 "Residents are racing to prep for the storms… meanwhile the National Guard is stockpiling diesel, clean water and canned goods for hundreds of reporters like me who are an unnecessary burden on the community," commented reporter Mark Telfer on the special.
Of course, the show's coverage of Hurricane Randy pulled out all the stops, from over-the-top graphics to a custom theme.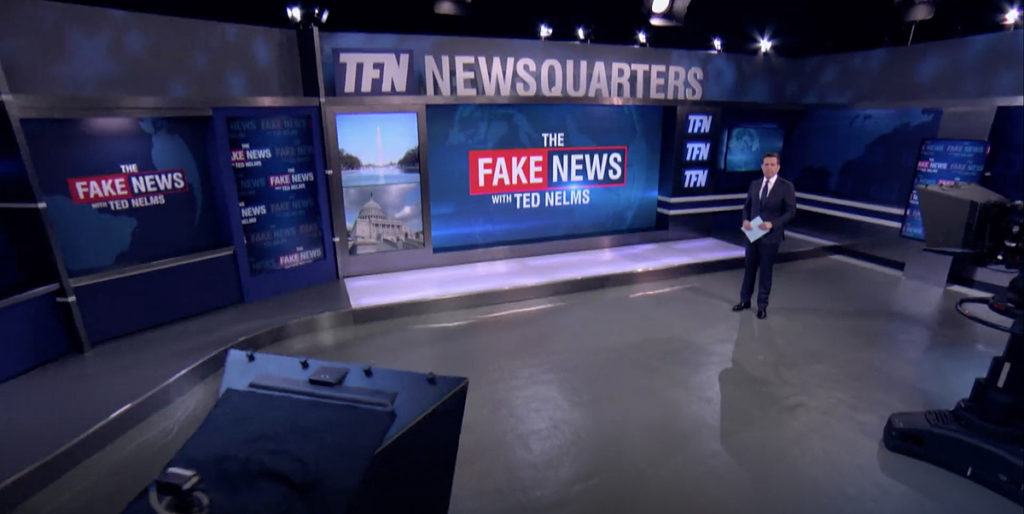 CNN's "The Situation Room" was a clearly a heavy influence on the special, with the "TFN Newsquarters" studio full of monitors, maps and even a "Severe Weather Lounge" for host Ted Nelms, played by Ed Helms, to interact with. CNN's trademark "Magic Wall" also made a quick cameo appearance in the special.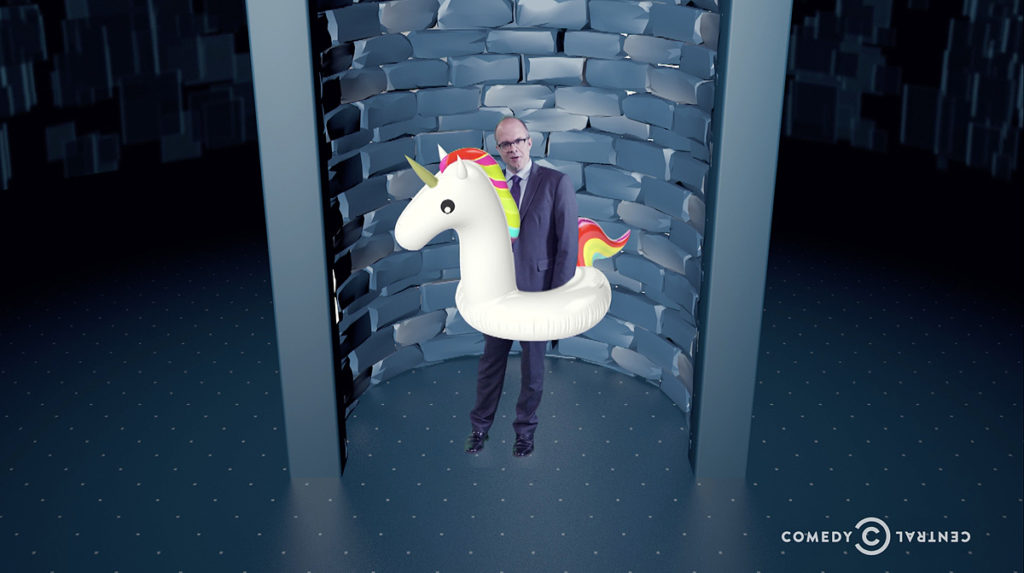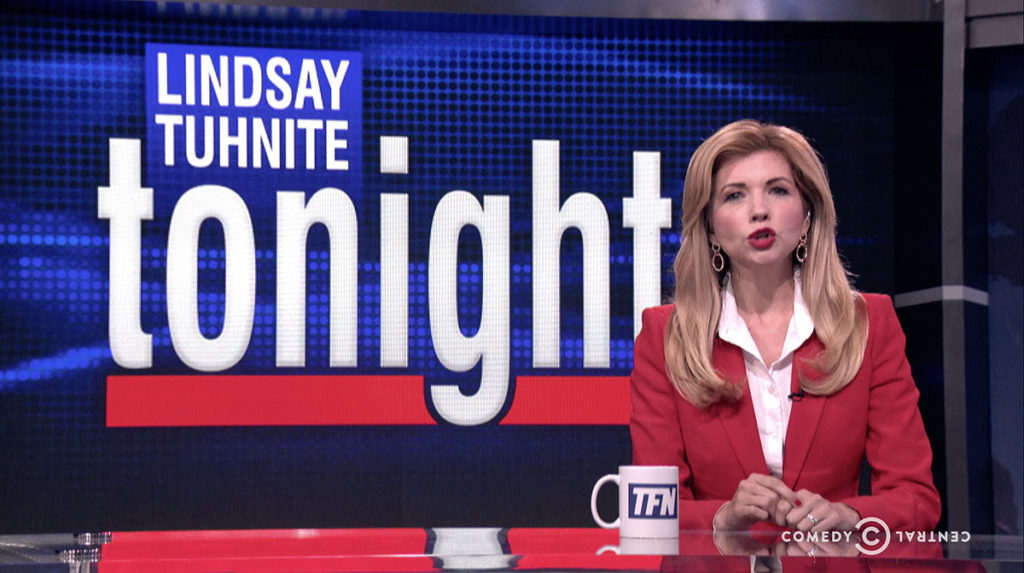 The show also ended with one final dig at CNN, showing a preview of the next faux show, "Lindsay Tuhnite Tonight," with a logo that would look fairly familiar to Don Lemon. The two hosts then attempted to banter to no avail.
"The Fake News with Ted Nelms" should serve as a reminder for broadcasters, maybe it's time to rethink some of the pieces of broadcast cable that have become stereotypes? Fighting panels. Everything as #BreakingNews. But, then again, it is driving ratings.
You can watch the special on Comedy Central's website here.
Show Credits
Production Design: JHD Group / Jeff Hall
Art Directors: Chris Mylrea & Carson Alcoser
Project Manager: Greg Arther
LED Technology: Matrix Visual
Lighting: Darran Webb
Fabrication: Vision Scenery
Music: Ryan Lester
Graphics: Charlie Company, Visual Creatures and Thomas Elleman
Stage: Ben Kitay Studio's Stage 20
The latest in design, production and engineering
Subscribe to NewscastStudio for the latest delivered straight to your inbox.