Hallie Jackson sets up shop on White House lawn for 'MSNBC Live'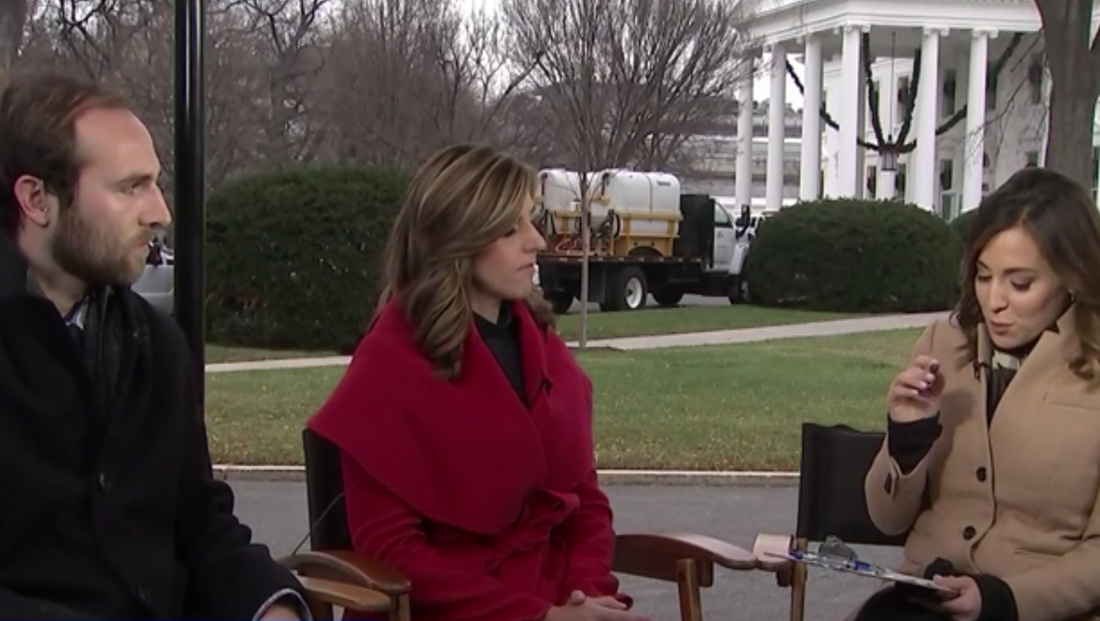 In light of all the news coming out of the White House, "MSNBC Live with Hallie Jackson" has originated from the building's lawn for some of its editions this week.
The show normally originates from NBC's N4 studio overlooking the Capitol, which was renovated earlier this year.
For this week's outdoor shows, however, Jackson, who also serves as the network's chief White House correspondent, was positioned along the row of semi-permanent standup locations on the north lawn of the White House.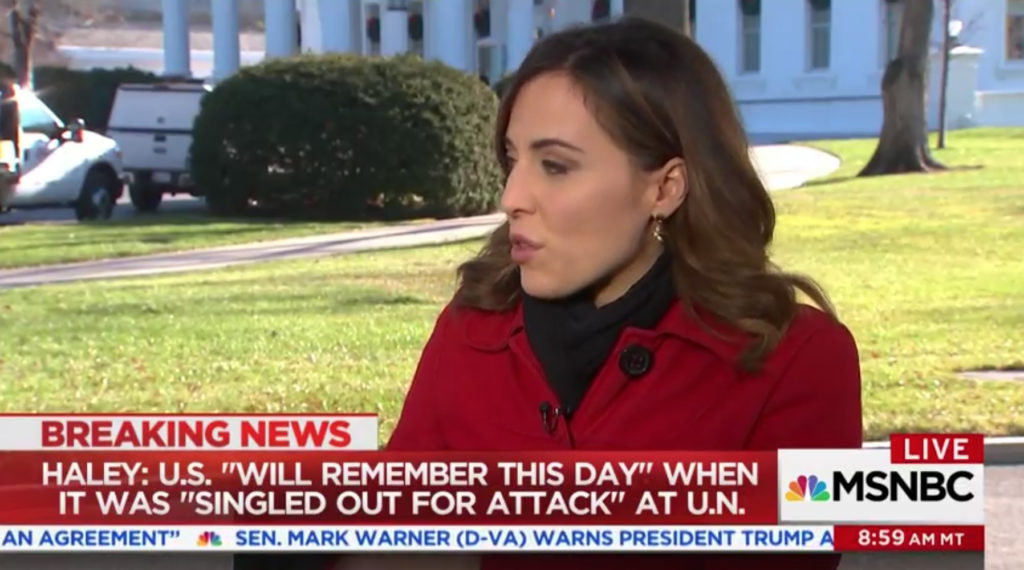 Jackson, seated in a director's style chair, appeared on camera in a tight one shot with the White House directly behind her but could also be joined by guests, who sat off to one side in matching chairs.
On Wednesday's edition, the support pole of the tent-like structure over the standup location was visible on camera on guests shots.
Viewers could also see the White House grounds and a Treasury Department building behind the guests.
At one point during the show, some large industrial vehicles, including one with a large tank, were visible too.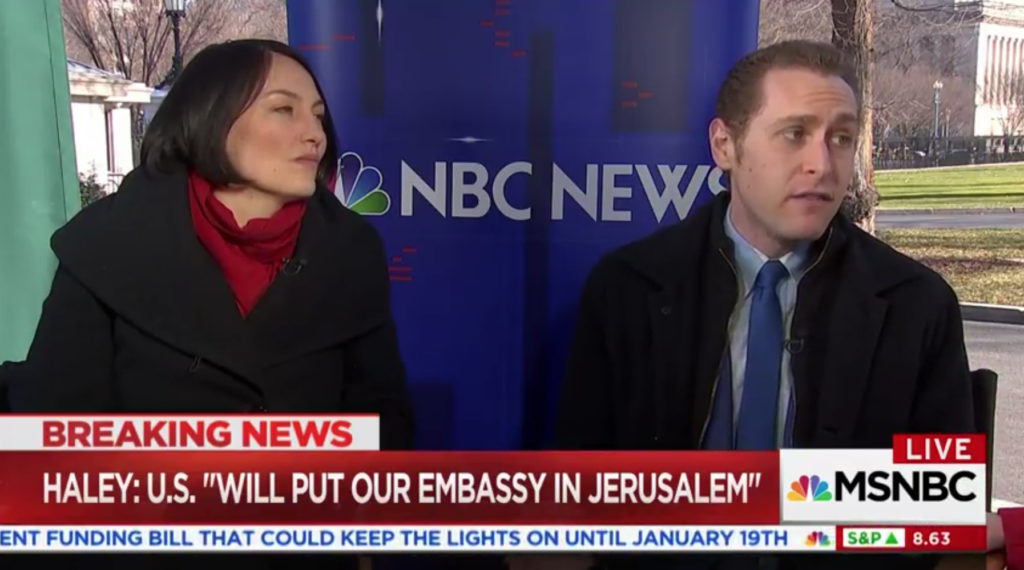 On Thursday, NBC wrangled up a vertical banner with the NBC News logo on it, that was placed in front of the support pole so that it appeared centered between the two guests.
In some shots, the fabric wall separating the standup positions was visible on camera.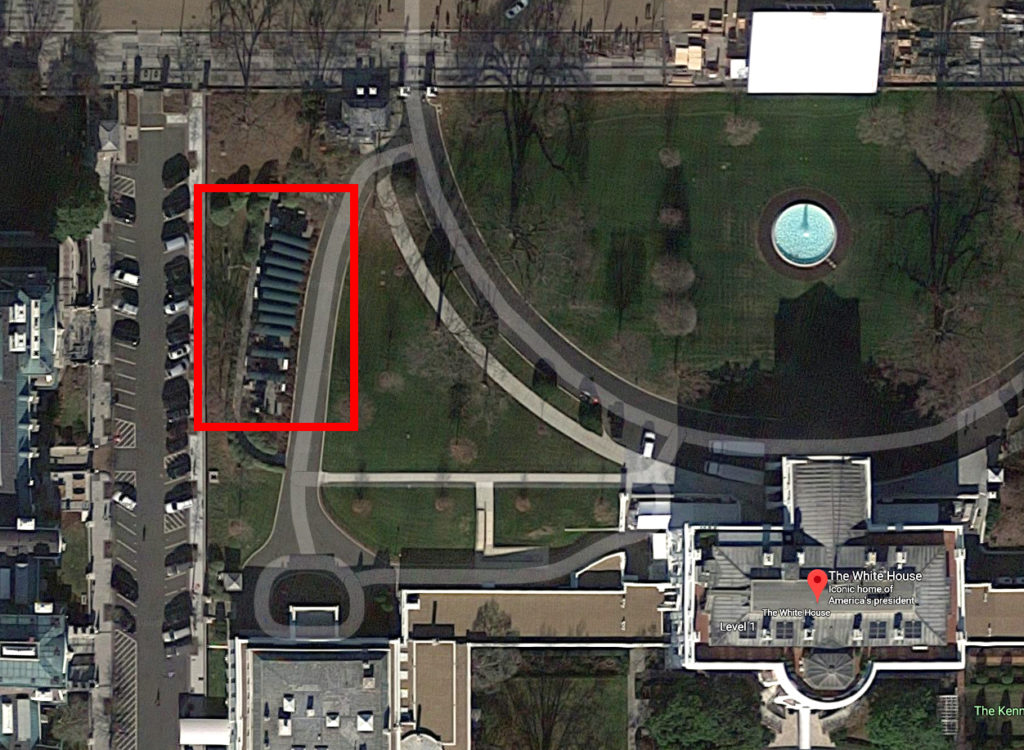 This satellite image, from Google Earth, shows the location of the broadcast booths in relation to the White House.