Full moon sets on 'Conan' as show switches to new set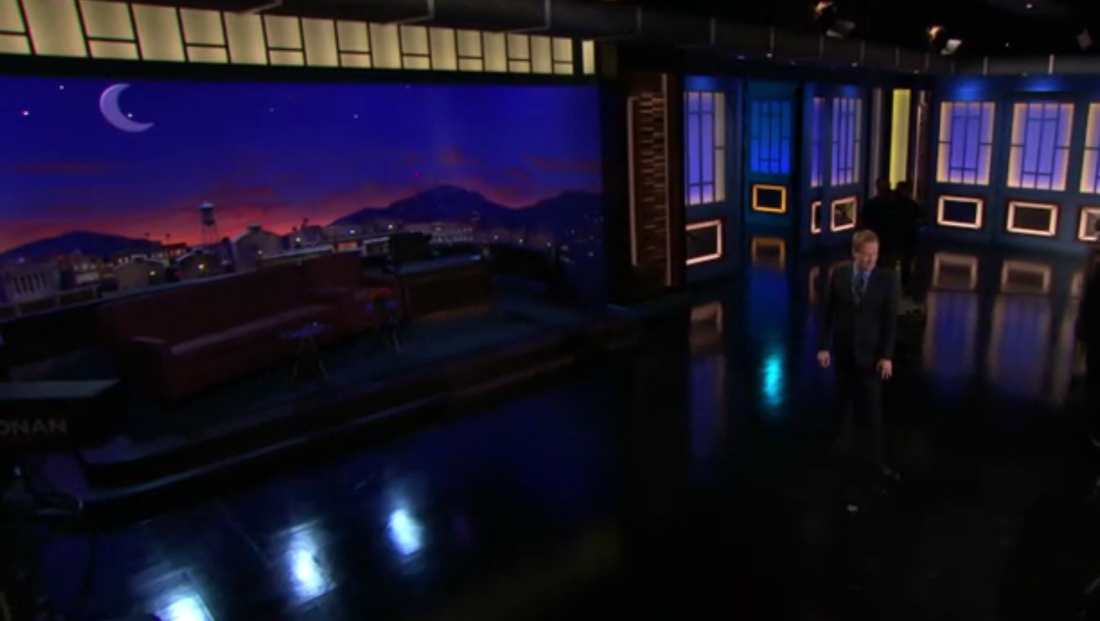 The new set also moves O'Brien's entrance to the far left of the set near his house band, The Basic Cable Band, where he enters through a doorway.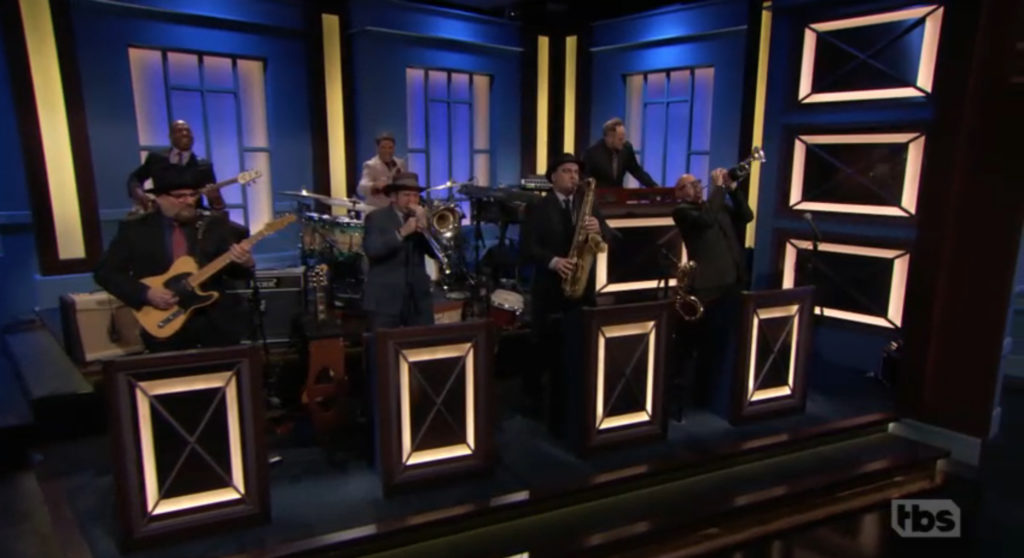 On either side of the studio, the band area and the performance space to the far right are wrapped with window-like grids that feature integrated accent lighting.
The new studio also incorporates knee walls, band lecterns and wall segments that include recessed panels with dramatic accent lighting and X-shaped accents. Internally lit columns are also featured. Combined, all of these elements give the set a dark but sophisticated look and feel.
Meanwhile, the grid motif is also incorporated into the header above the interview area in the form of a long, narrow internally lit band.
During the first show on the new set, O'Brien noted that the new set is designed to feel smaller and more intimate.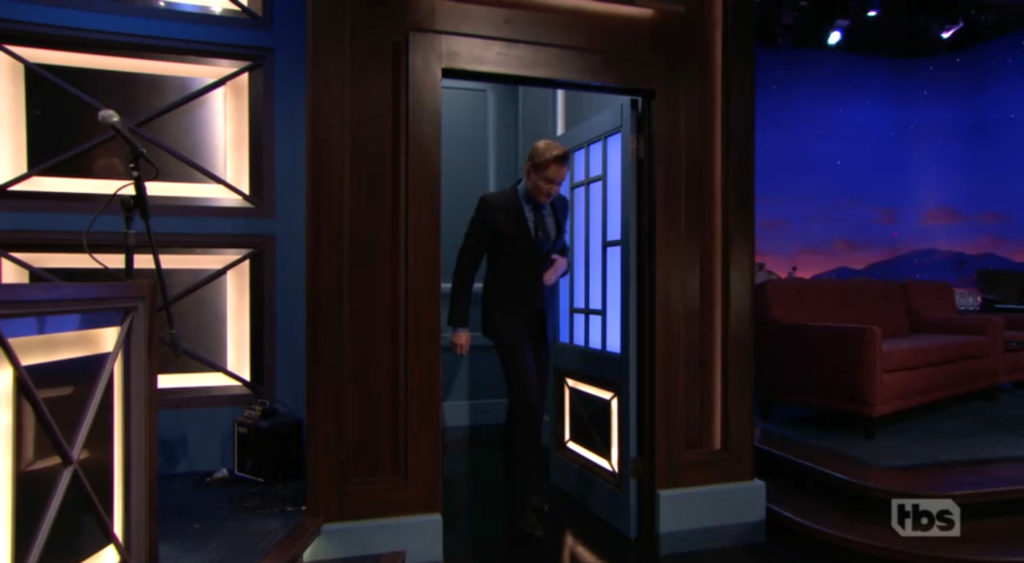 He also emphasizes that the new look switches up how he enters the studio — and the proceeded to demonstrate different ways he could enter, which also happened to show off the set.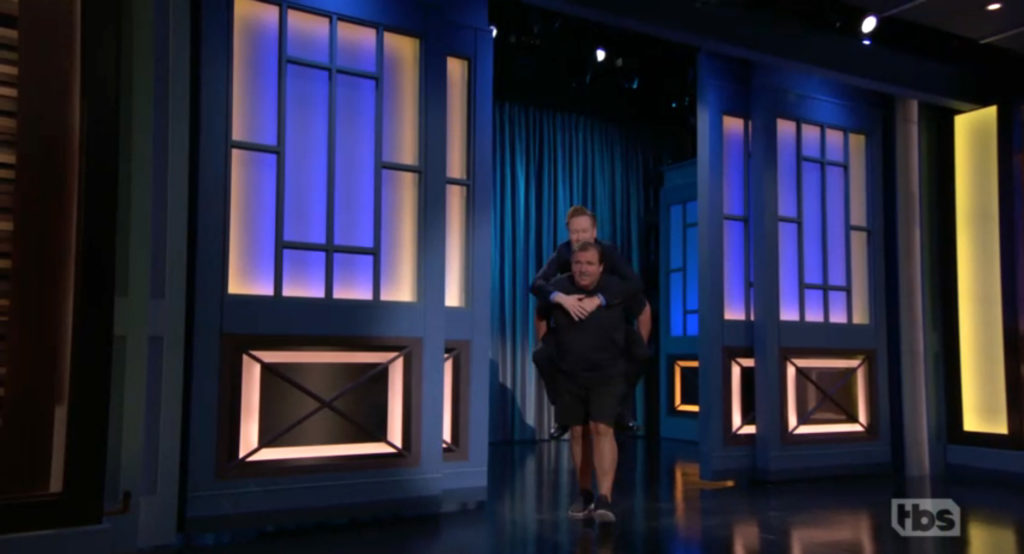 For example, the wall panels in the performance area can be slid open to reveal an additional entrance or alternate, curtained background.
The studio also features, like it did before, the option to enter from the rear of the audience risers and head down the stepped platforms to the main studio floor.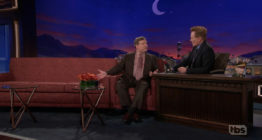 Set Design
Conan
View a gallery of this project…
The latest in design, production and engineering
Subscribe to NewscastStudio for the latest delivered straight to your inbox.