Industry Insights: Broadcast engineering looks to the cloud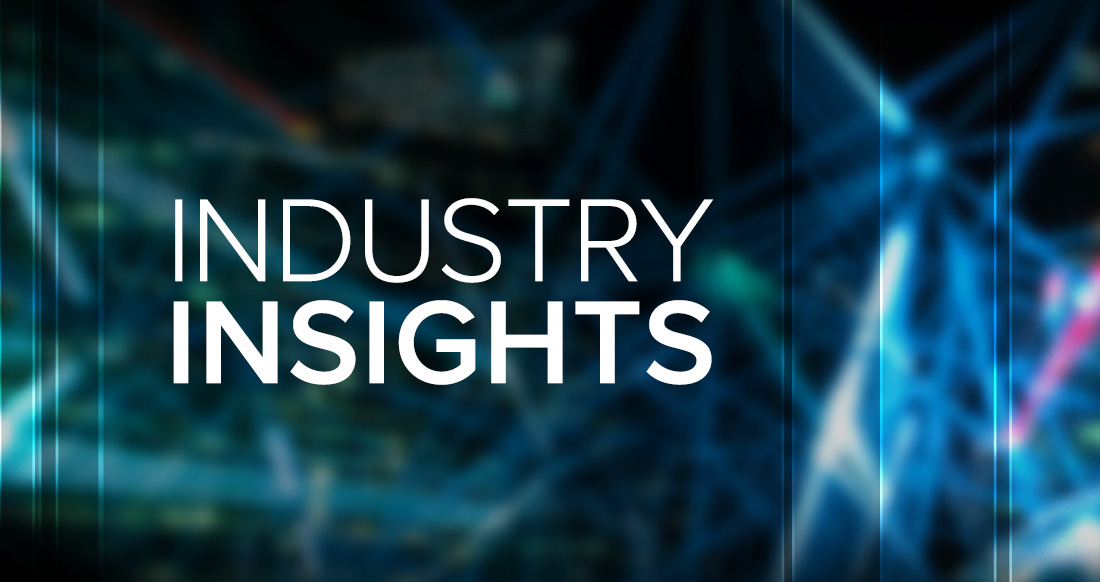 Subscribe to NewscastStudio's newsletter for the latest in broadcast design and engineering delivered to your inbox.
Recently, we had a chance to speak with broadcast software and engineering companies about the cloud and its effect on production. As part of our Focus on Emerging Technology, we spoke about how the cloud is changing roadmaps and products and what traditional broadcast processes can shift to the cloud.
How is the cloud (on-premise and off-) changing your roadmap and decision making for future products?
"A couple of years ago, our customers wanted nothing to do with the cloud. Now, they've embraced it, and that allows us to provide more comprehensive products and more end-to-end solutions," said Joseph D'Amico, VP at JVC Professional Video. "In fact, we demonstrated the JVC Command Center at NAB 2017. It's a command-and-control workstation that uses a cloud server to provide stations with real-time information about their cameras in the field as well as equipment from other manufacturers," explained Joseph D'Amico, VP at JVC Professional Video.
"The cloud is influencing the way the production community and technology developers like AJA approach workflow needs. It's an in-demand solution for remote production, but it is also accompanied by security fears and bandwidth concerns. We're watching carefully as various outlets strive to provide a more seamless method of working securely in the cloud, and we've seen our partners like Avid move forward with a range of solutions for production purposes for this as well. They're creating proxy workflows, which the cloud excels at, while simultaneously moving larger source material in the background at slower speeds to circumvent bandwidth restrictions," answered Bryce Button, Director of Product Marketing for AJA Video Systems.
"Cloud, whether on- or off-prem, transcends our portfolio roadmap. We enable agile, virtualized productions by using IP-based technology to connect on-site cameras and a centralized remote facility. Our business continuity solution utilizes the built-in redundancy capabilities of virtualized and geo-dispersed environments to provide improved protection of production and playout operations. We were among the first in the industry to embrace a cloud-native, microservices-based software architecture, which undergirds all of our new solutions," said Patrick McCoy, VP of Business Development at Imagine Communications.
"There is no doubt that cloud-based storage and distribution platforms are coming of age in the US and western Europe: the cost of connectivity and cloud-based storage platforms make these viable options. Beyond these core geographies though, in regions like the Middle-East or Africa, the migration to cloud is slowed due to bandwidth or legal constraints. On the one hand, IP bandwidth often remains scarce and expensive. At best, FTTC and FFTH fiber deployments are somewhere on the horizon. On the other hand, legal requirements for 'sovereign hosting' dictate that cloud storage be hosted in-country. As a result, the economic model of cloud-based platform is not always as obvious as it may be in the US and western Europe," responded Nicolas Hans, Marketing Solutions Manager at Videlio.
"For software companies, such as ourselves, the cloud offers us and our customers a more flexible way to deliver and use our technology. A high focus area for us have been virtualizing our core systems, which allows them to be deployed both in public cloud environment and in private data centers with a very cost efficient utilization of the hardware infrastructure," Vizrt Americas' President, David Jorba, said.
"Ensuring our playout systems will work under hypervisors has been a focus for several years now. In fact, our customers virtualized Morpheus themselves and we did not need to re-engineer at all. The more recent focus has been on ensuring IP streaming formats are available in our ICE range of channel-in-a-box products. ICE SDC is the latest evolution and we now have a major deployment at a large US network. This happens to be SMPTE 2022-6 and will migrate to SMPTE 2110 once the standard is ratified. But we expect to see equal demand for compressed outputs. So the roadmap focus is very much about staying abreast of developments in streaming formats which are essential for any kind of data centre deployment," Ian Young, Playout and Delivery Product Manager at Snell Advanced Media, said.
"Extending media production to the cloud—in the way that best suits an organization's unique operational realities—can both increase production capacity and ease the financial burdens of content creation and distribution. Media organizations gain the licensing flexibility and business agility to align their technology solutions with the needs of their production environment while users can connect and collaborate from anywhere; whether through a workstation, laptop, or mobile device—all while increasing efficiency across every facet of the media value chain," elaborated Ofir Benovici, Senior Director of Broadcast Products at Avid Technology.
"So media production in the cloud is vital to both our short- and long-term roadmap, ,edia organizations can grow viewership and brand affinity, connect with audiences in new ways, and fully protect their assets by operating in a secure environment," Benovici continued. "It's easy to scale resources to address peaks in demand, whether anticipated or not, and tap into massive economies of scale across workgroups and departments. These kinds of benefits are tremendous and have far-reaching impacts."