Fox San Diego introduces sophisticated 'in the round' set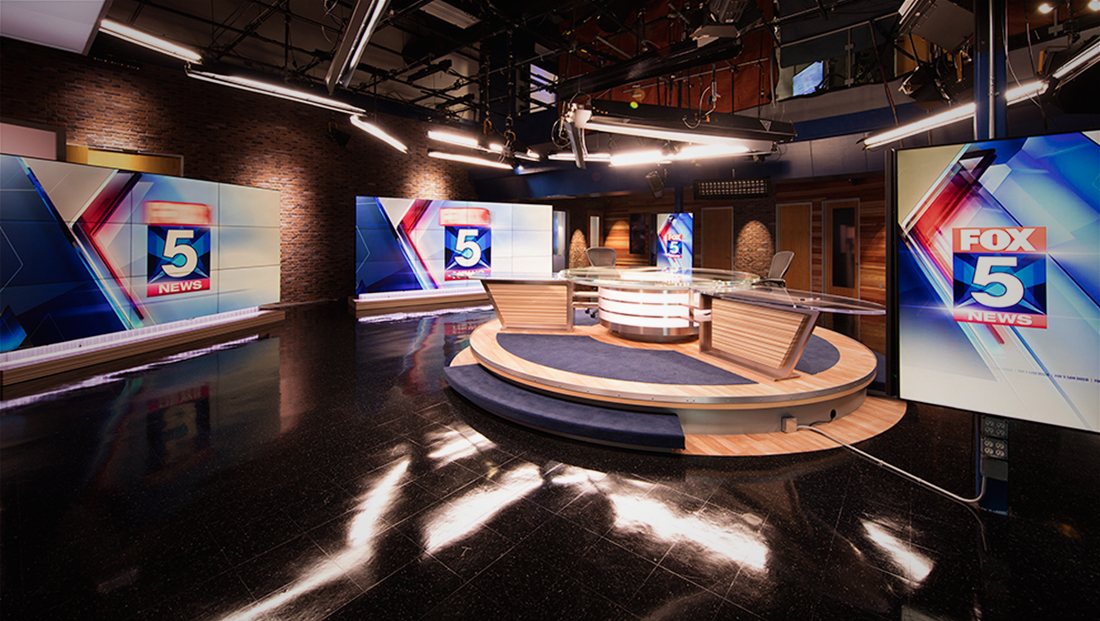 KSWB, Tribune's Fox affiliate in San Diego, has introduced a sophisticated new look that combines an in-the-round anchor desk with an eclectic blend of technology and surfaces.
The set debuted during the station's 1 p.m. newscast on Wednesday, Jan. 24, 2018, and is centered around a circular anchor desk that can seat up to six people in a variety of configurations.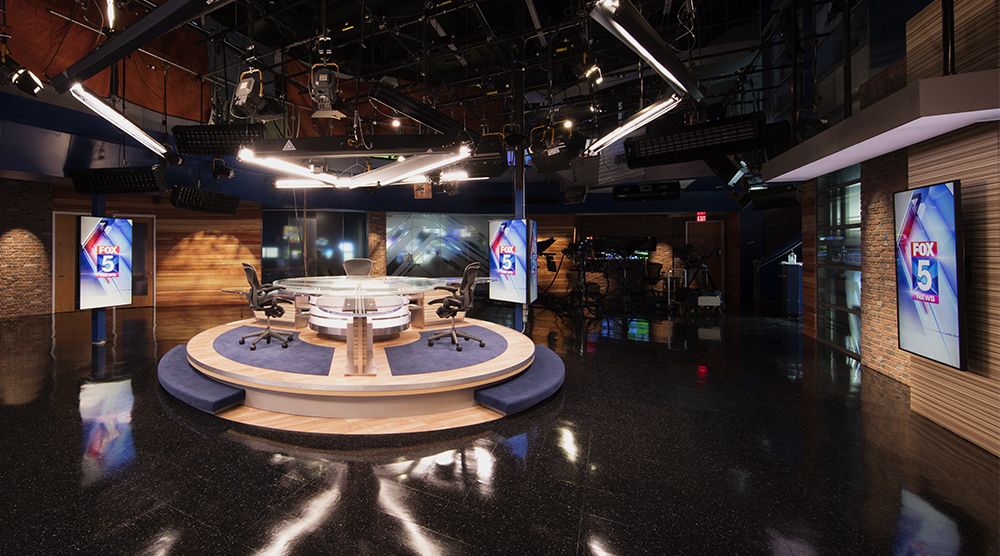 The desk itself features a base that's a blend of light wood and internally lit rings.
Flanking the desk are vertically mounted flat panels on pillars along with a variety of textures incorporated into the walls that wrap the 360-degree studio.