TNT's NBA All Star Draft uses apparel as scenic elements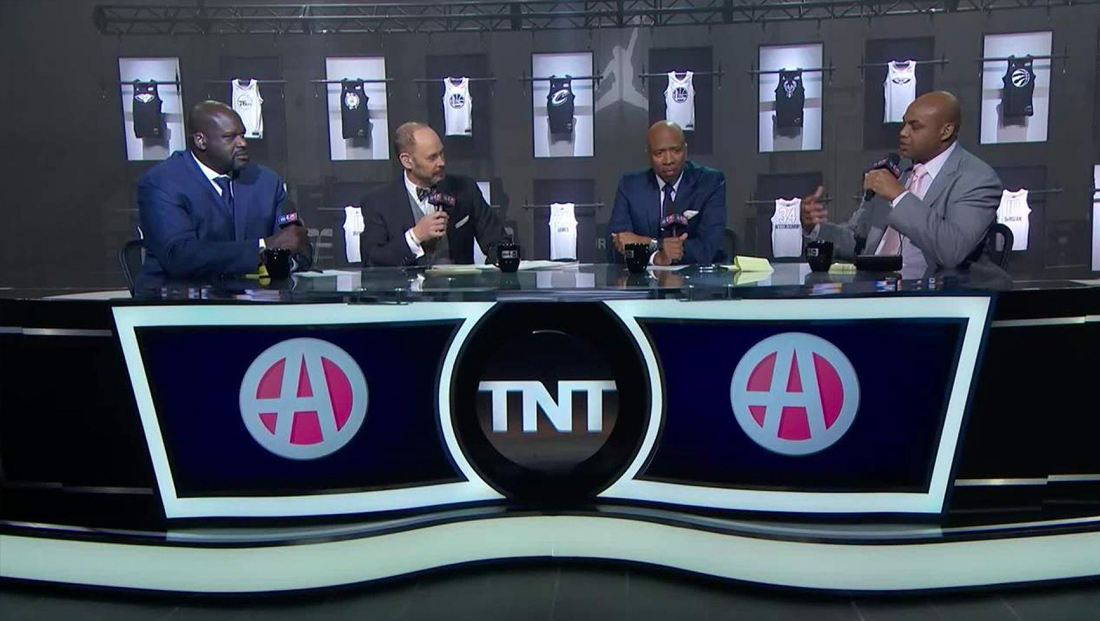 TNT's NBA All Star Draft used a unique element as a key part of its scenic design — basketball jerseys and shoes.
The programming surrounding the draft originated from the network's normal NBA desk, albeit with a slightly different color scheme, next to a basketball court featuring a black floor and white markings.
That monochromatic color scheme was reflected elsewhere in the space.
Most prominently, however, was a series of black and white panels suspended from trusswork that could be raised and lowered over the basketball court. Each of these panels served as a sort of frame for one of the black and white All Star jerseys, which were created especially for the game.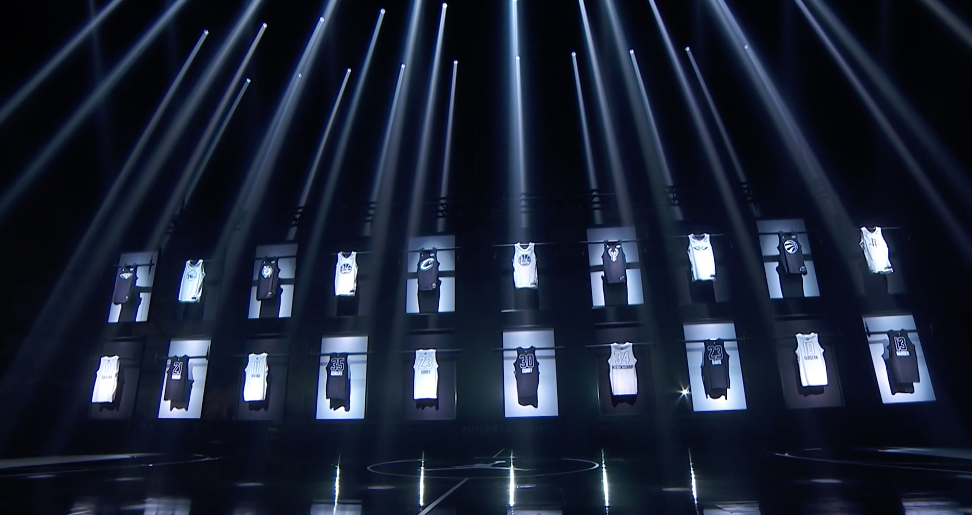 The jerseys themselves were "hung" on a thick black round beam and accented with dramatic downlighting that emphasized the shadows and texture of the fabric.
TNT also revealed the official jerseys by starting with a darkened room before pinpoint beams of lighting became visible, and then the jerseys themselves were illuminated.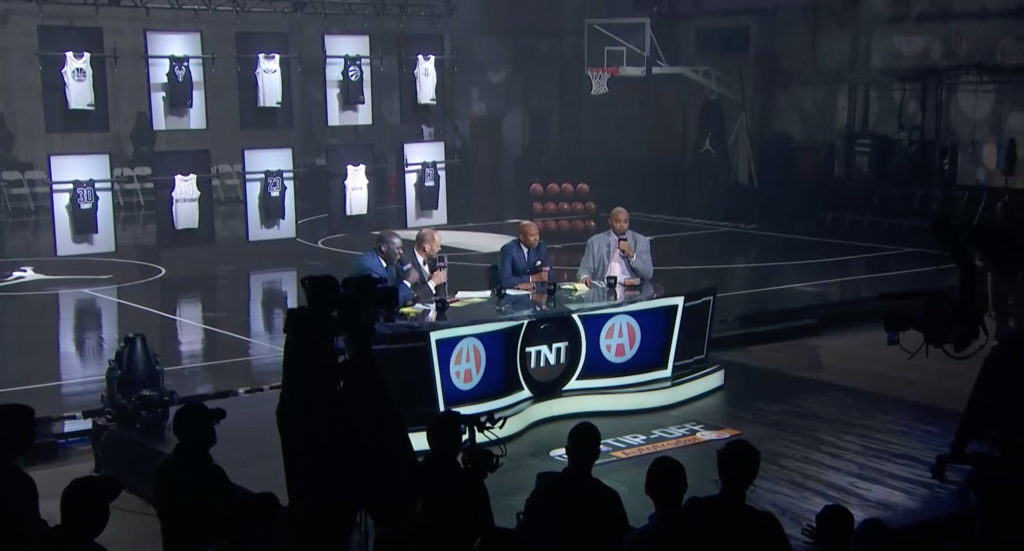 Behind the rigging, meanwhile, elements such as courtside white folding chairs and basketball carts were visible. All of these elements could be moved so the court, which also featured baskets on either end, could be used for demonstrations — though the actual game was played in Los Angeles' much larger Staples Center.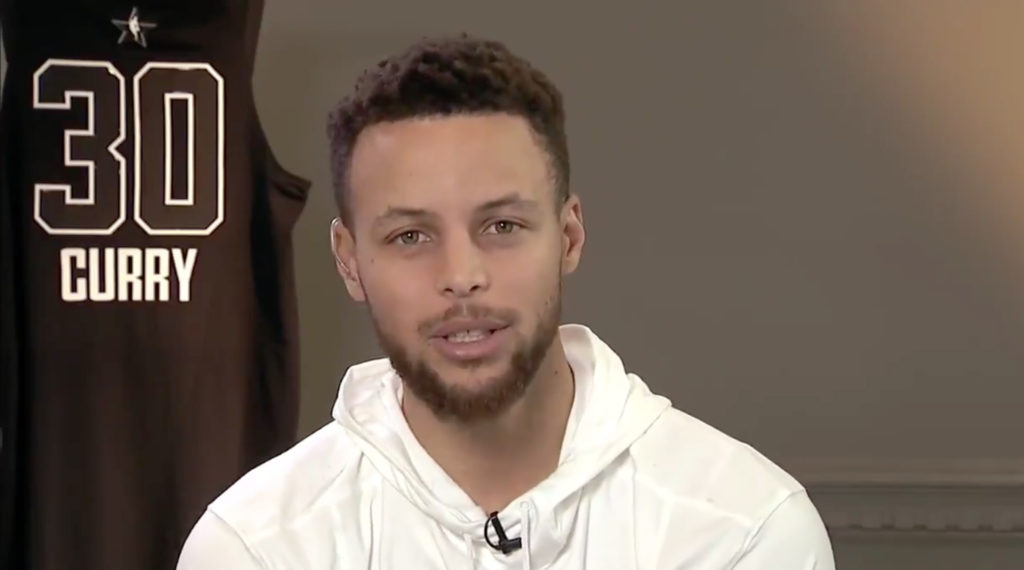 Carrying on the jersey theme, most players who joined the broadcast remotely, appeared against relatively monochromatic backgrounds with a jersey hanging behind them.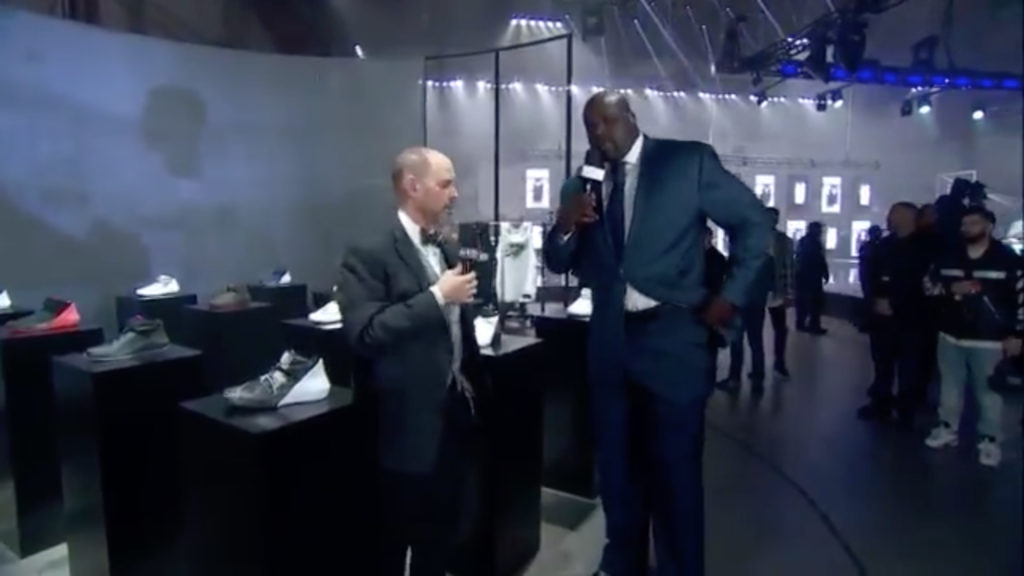 In addition to this background, a secondary area that was used for one-on-one interviews features Nike basketball shoes on internally lit pylons and baked with a large curved video wall and frosted paneling, allowing the main anchor area and demonstration court to be seen some shots.
The NBA All-Star Weekend will be held February 16-18 in Los Angeles with TNT providing complete coverage.