'Van Jones Show' debuts with 'glitchy' look, vertical panels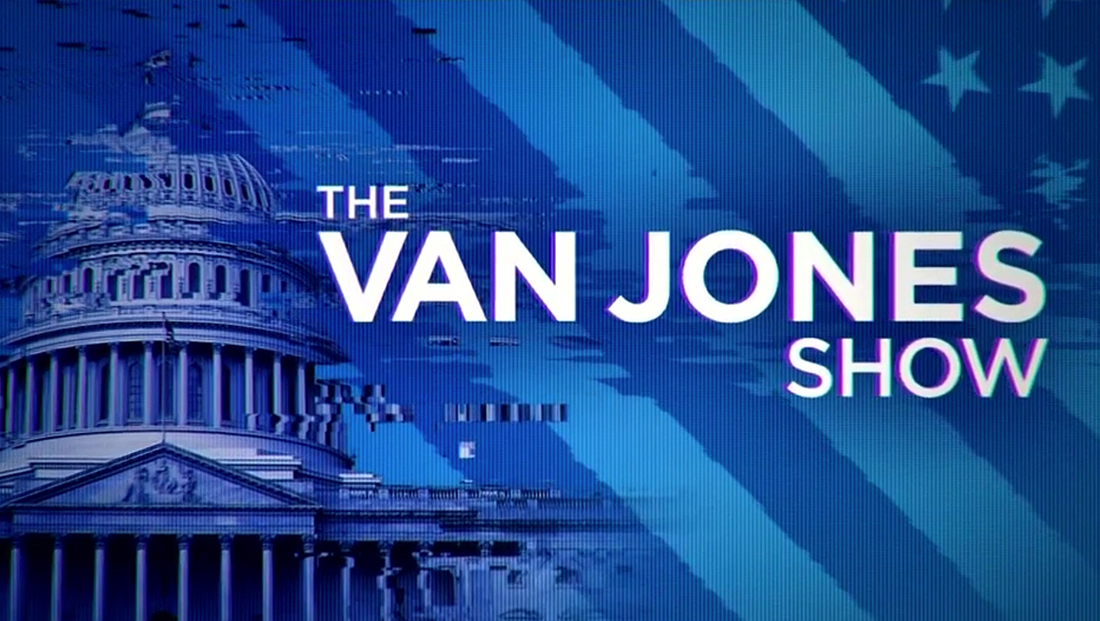 CNN's "The Van Jones Show" debuted Saturday using a deep blue graphics package with "glitch" effect and a town hall style set created using a blend of new and recycled scenic elements.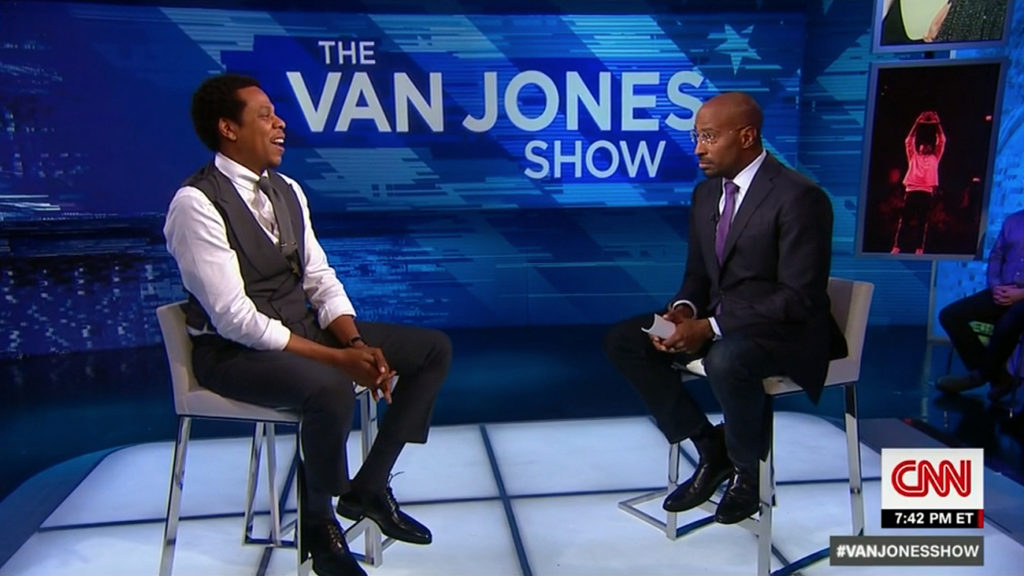 The show uses a simple logotype with imagery of Washington, D.C. landmarks and a diagonal stars and stripes motif with scan line textures and a "glitch" effect — similar to the one used on Ari Melber's MSNBC show "The Beat."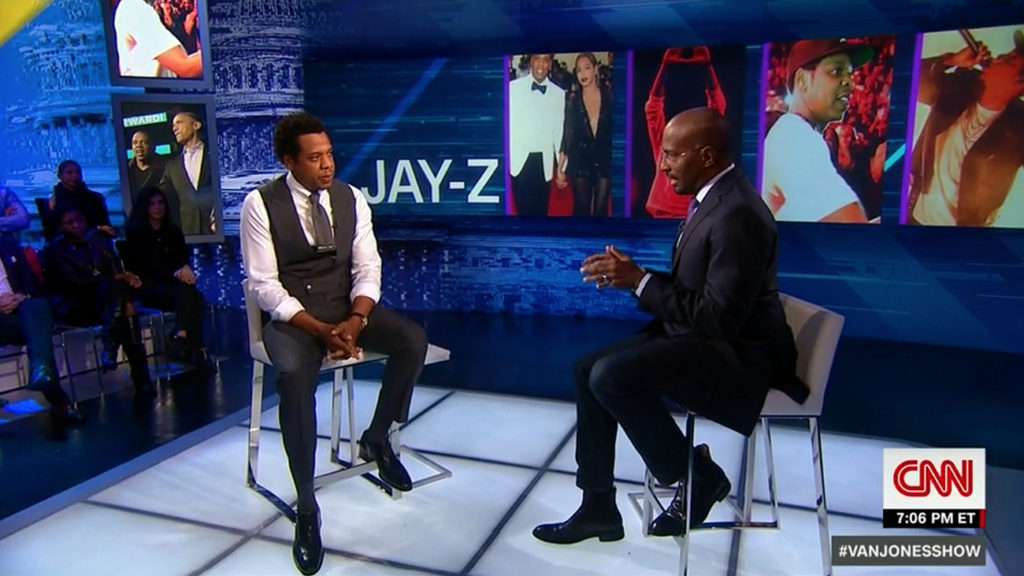 Continuing the momentum Jones began with the town hall format, the network set up Studio 51, formerly known as the "Communications Center," with audience seating and a large video wall surrounded by vertical lightboxes and video panels suspended from the ceiling. CNN's Renee Cullen led the design efforts on the project.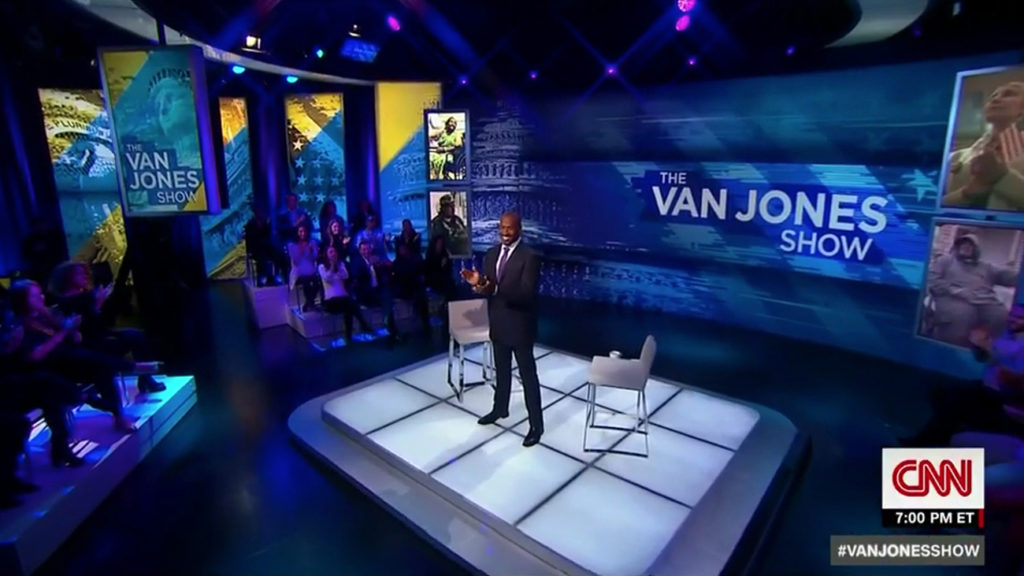 These graphics, in addition to included topical still photos, as used branded graphics with bright yellow accents.
The space also includes dramatic blue, violet and white lighting as part of the overall lighting set up from The Lighting Design Group.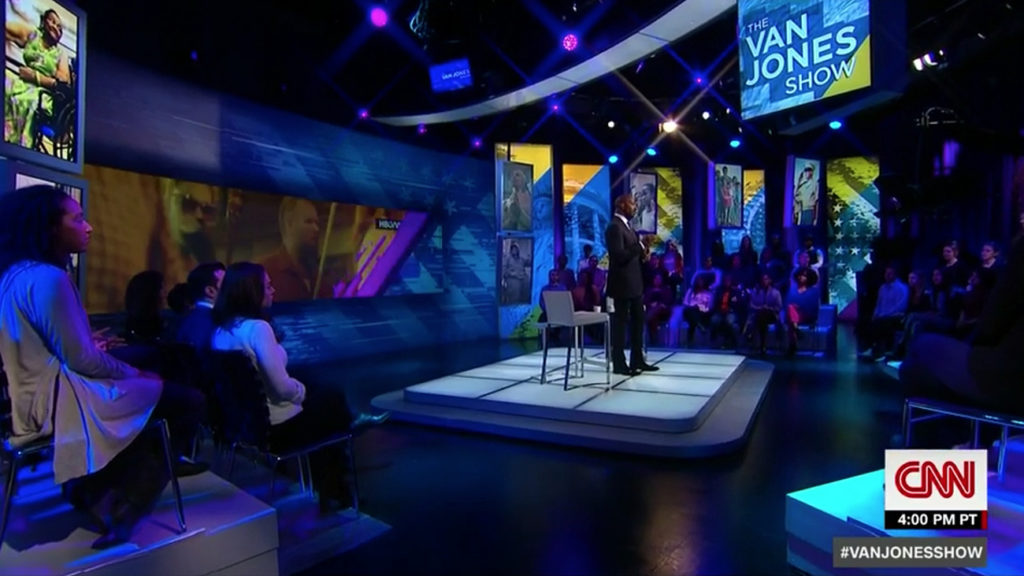 Jones' primary interview spot sits upon an internally lit riser that was previously used for "Erin Burnett OutFront."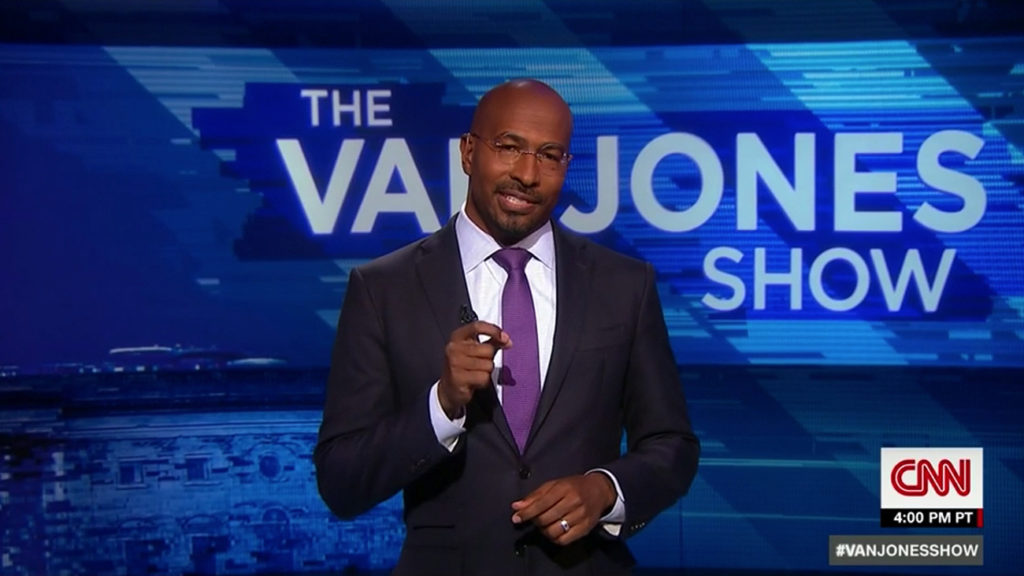 In some ways, Studio 51's configuration for Jones' show built upon the look CNN used for its sexual harassment town hall in November 2017, though with a different audience arrangement and more expansive use of scenery.