Gray Television installs new set at its D.C. bureau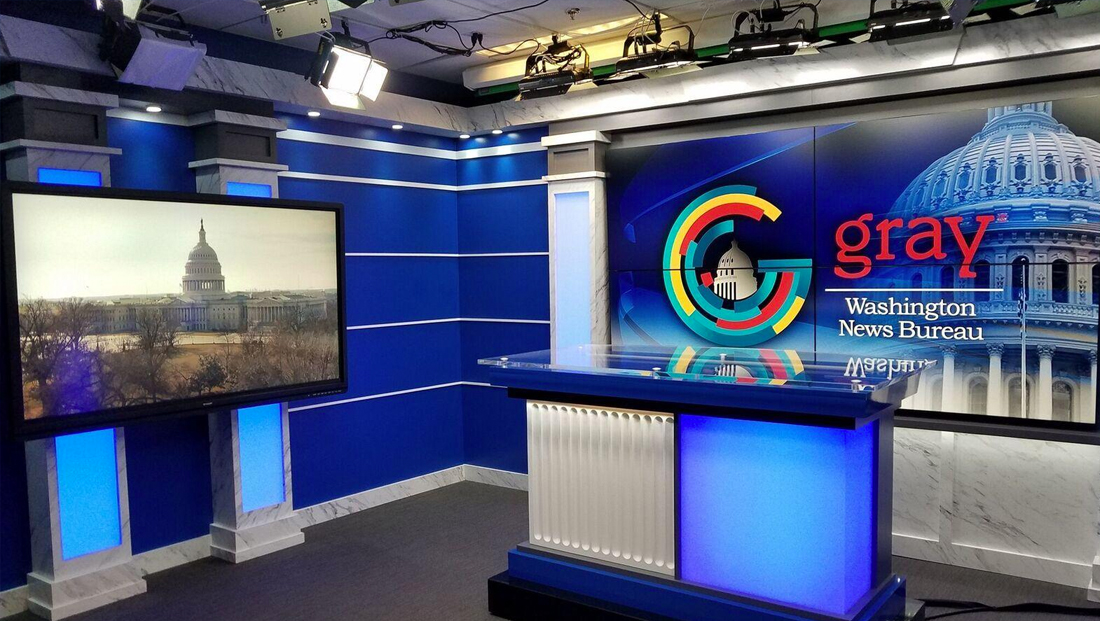 Gray Television debuted an updated studio set at its Washington, D.C. bureau in conjunction with its coverage of the State of the Union.
The compact studio will make regular appearances on most of Gray's owned or operated 103 television stations in 57 markets.
The bureau itself provides content and live shots to Gray television stations, that are then typically integrated into the local newscasts.
Designed by FX Design Group with video walls from Digital Video Group, the compact studio features a blend of references to D.C. architecture and sleek, modern surfaces.
At the center of the studio is a small anchor desk that features a panel that mimics the fluting and filets commonly found on Washington buildings. A faux marble texture also mirrors the design of many of the buildings and monuments in the city.
For a modern spin, backlit panels are used to create rectangular columns with capstone detail, while a 2 × 2 video wall and landscape monitor allow the studio to showcase a dynamic collection of backgrounds.
The studio also features deep blue walls with silver reveal lines.
Correction: A previous version of this article used outdated figures for how many stations and markets Gray owns or operates television stations in. The numbers above have been updated.