NBC surrounds Super Bowl LII with various presentation points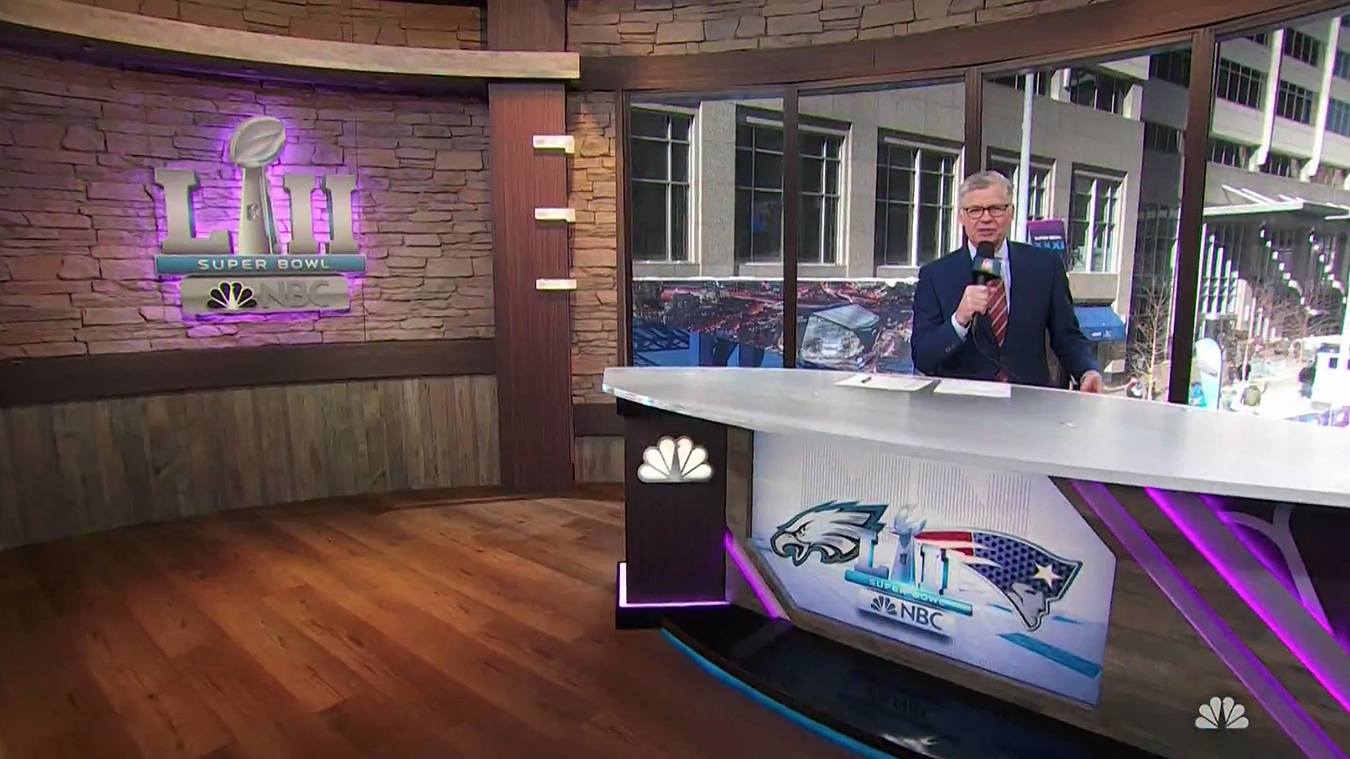 Inside U.S. Bank Stadium, NBC used two side-by-side sets for its pregame coverage.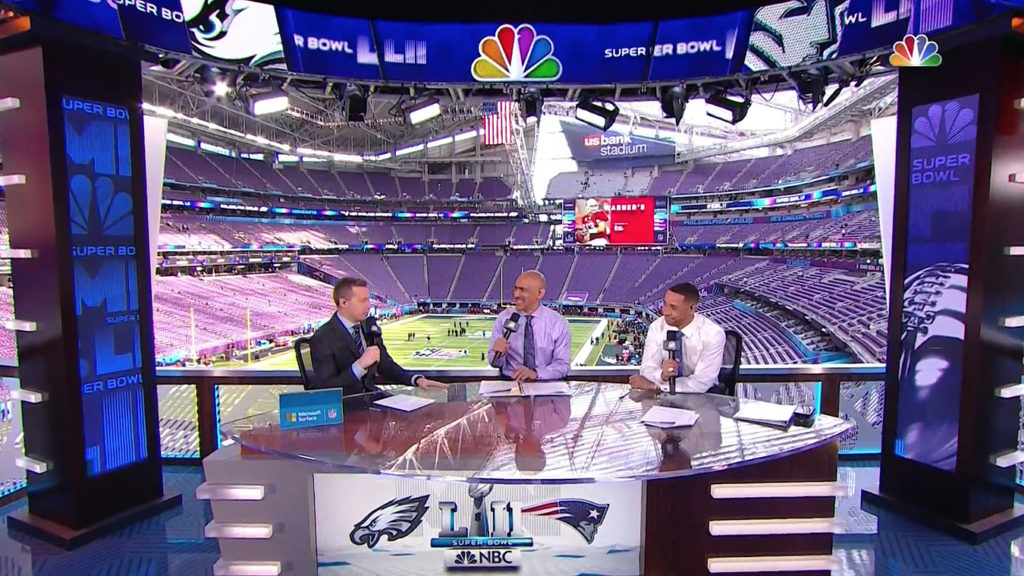 The primary area included a large anchor desk, reused from NBC's coverage of "Thursday Night Football" and Super Bowl XLIX, with vertical LED monitors wrapping the space.
This area was fronted by a cutout 3D Super Bowl logo to provide unique jib options on bumps and tosses.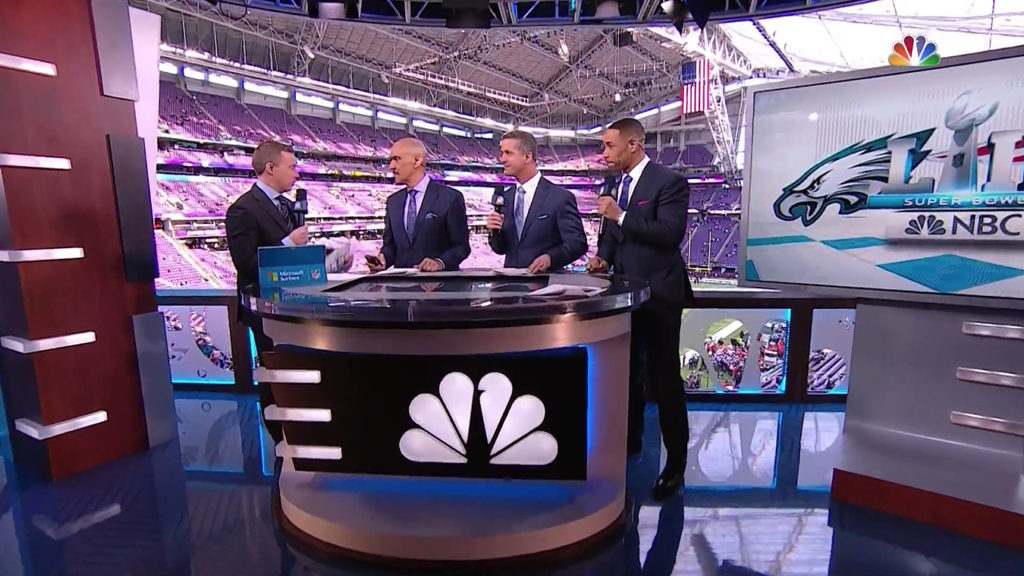 Next to this main area was a secondary setup for "Football Night in America's" Coach's Clicker segment, which included a large standing desk and touchscreen.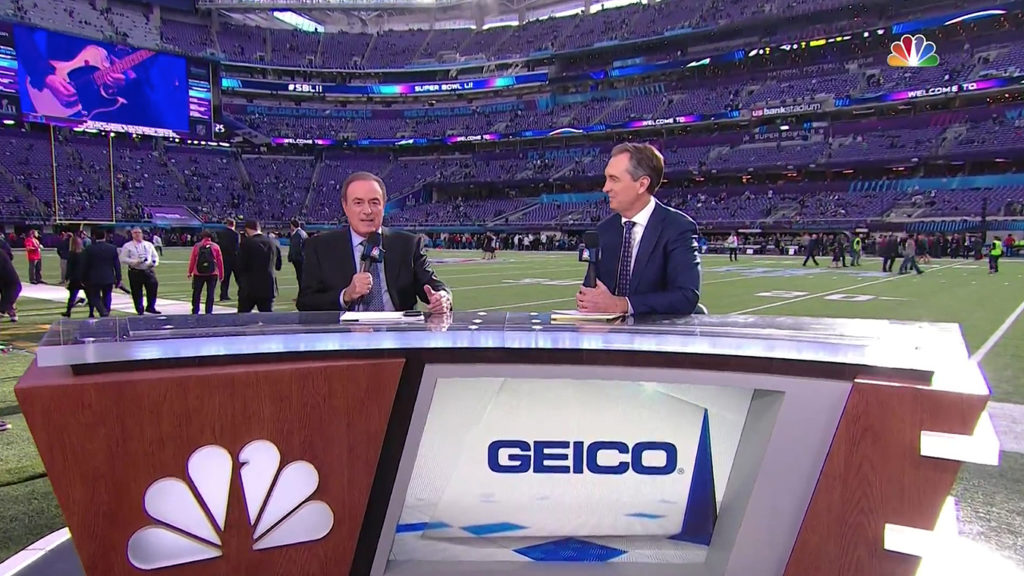 On the field, NBC used a simple desk for the final hour of pre-game coverage.
On top of these four primary locations, NBC also had a presence at the official pregame tailgate party, where stars from shows like "This Is Us" would drop by to chat.
Innovative Show Design provided design and fabrication of the various setups with lighting by The Lighting Design Group. "Saturday Night Live's" Geoff Amoral also served as lighting director on some of the interior sets.
AG National provided the various LED displays used throughout.
NBC's regional sports networks also had small setups in Minneapolis, using open-air locations with traveling sports desks.