2018 PyeongChang Winter Olympics on NBC, by the numbers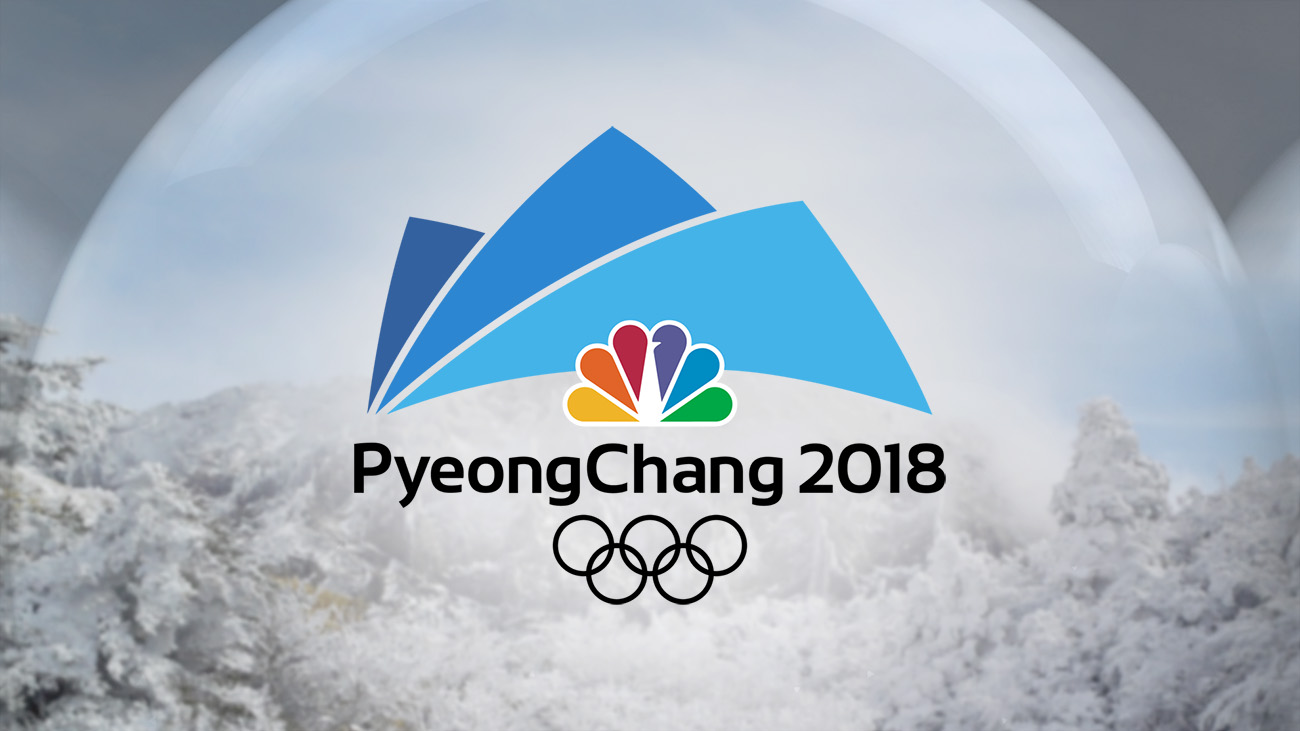 NBC's coverage of the XXIII Olympic Winter Games from PyeongChang are set to kickoff Thursday, February 8, at 8 p.m. Ahead of the start of more than 2,400 hours of coverage, NBC has released a breakdown of its efforts this Winter Olympics.
900+ Million Dollars generated in national ad sales for PyeongChang 2018, a Winter Games record.
72,000+ Square feet of space inside the NBC Olympics compound at the International Broadcast Center in PyeongChang. '
2,500– Employees working in PyeongChang.
2,400+ Hours of coverage from PyeongChang, most ever for a Winter Olympics.
2,200– Terabytes of video disk storage (8.5 years' worth of time) in PyeongChang.
1,800+ Hours of live streaming coverage, most-ever for a Winter Olympics.
1,600 – Color broadcast monitors in NBC Olympics' facilities in PyeongChang.
1,000 – Employees working in NBC Sports Group's International Broadcast Center in Stamford, Conn.
550 – Total cameras used for the OBS host feed.
156 – Additional cameras used by NBC Olympics.
127 – Miles of cable to be used by NBC Olympics in PyeongChang.
126+ NBCUniversal's coverage hours per day – nearly triple the entire coverage of the 1976 Innsbruck Winter Olympics (43.5) on ABC.
108 – Number of HD feeds going from PyeongChang to the United States.
102 – Total number of medal events, most ever for a Winter Olympics.
99 – Number of sea containers shipped to PyeongChang by NBC Olympics.
89 – A record 89 NBC Olympics commentators will present coverage of the PyeongChang Games, the most-ever for a Winter Olympics.
54 – Years since NBC's first Olympic broadcast (1964 Tokyo Games).
29 – Edit suites located in the NBC Olympics compound in the International Broadcast Center and venues in PyeongChang.
17 – Studios and control rooms used for NBC Olympics coverage (three studios and two control rooms in PyeongChang; five studios and seven control rooms in Stamford).
16 – Number of Olympic Games (including PyeongChang) broadcast by NBCUniversal, most by any U.S. media company.
15 – Number of sports featured in PyeongChang, comprising 102 medal events.
14 – Number of hours PyeongChang is ahead of the U.S. Eastern Time zone.
13 – Average low temperature in PyeongChang in February in Fahrenheit.
10 – Total number of days of 24-hour Olympic event programming.
4K – NBCUniversal's comprehensive coverage of the XXIII Olympic Winter Games will include the availability of 4K High Dynamic Range (HDR) content to cable, satellite, telco providers, and other partners.
2 – Helicopters providing aerial footage.
1st – First time NBC's primetime show will be broadcast live across the country.