'Megyn Kelly Today' uses video walls to mirror PyeongChang dome studio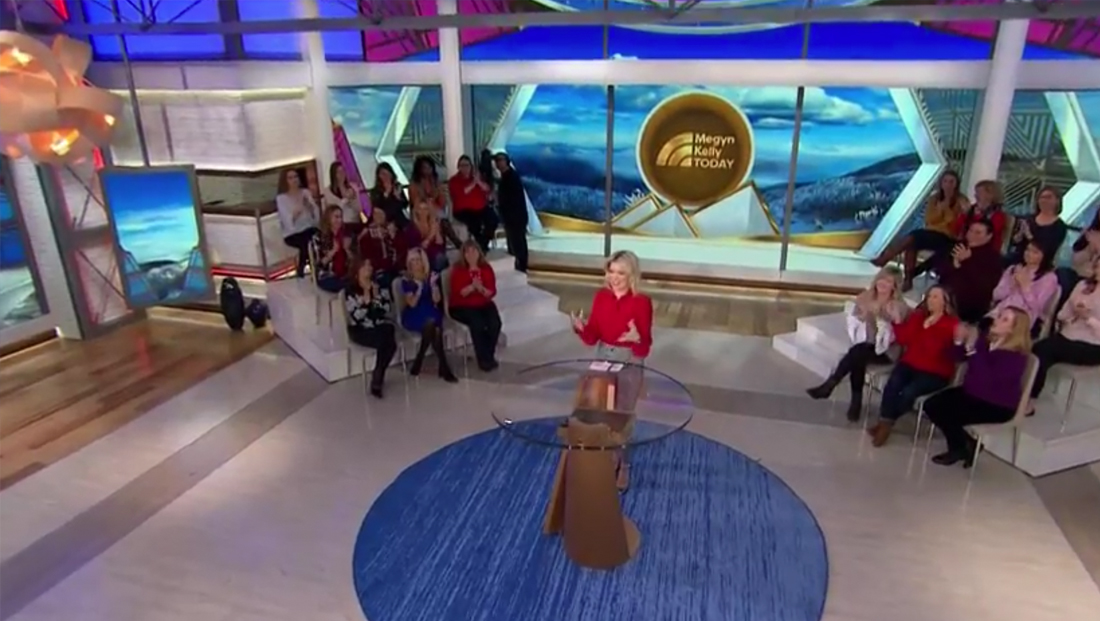 "Megyn Kelly Today," which has stayed back in New York during the Winter Olympics, took advantage of its studios massive video walls to mirror the look of the geodesic dome studio the network is using in PyeongChang, South Korea.
At the top of Monday, Feb. 12, 2018's show, a wide shot of the studio, with the LED video walls filled with angled shapes that mirror the look of Studio A thousands of miles away.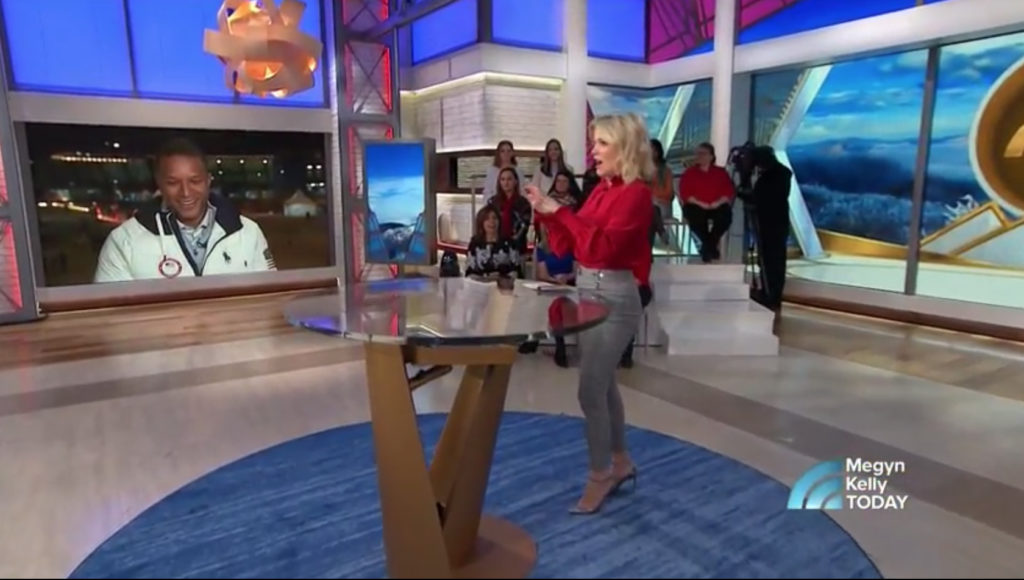 The show also used a deep gold circular icon on the video wall, as well as using a secondary wall to toss live to South Korea for updates.