German broadcaster uses kaleidoscopic open for PyeongChang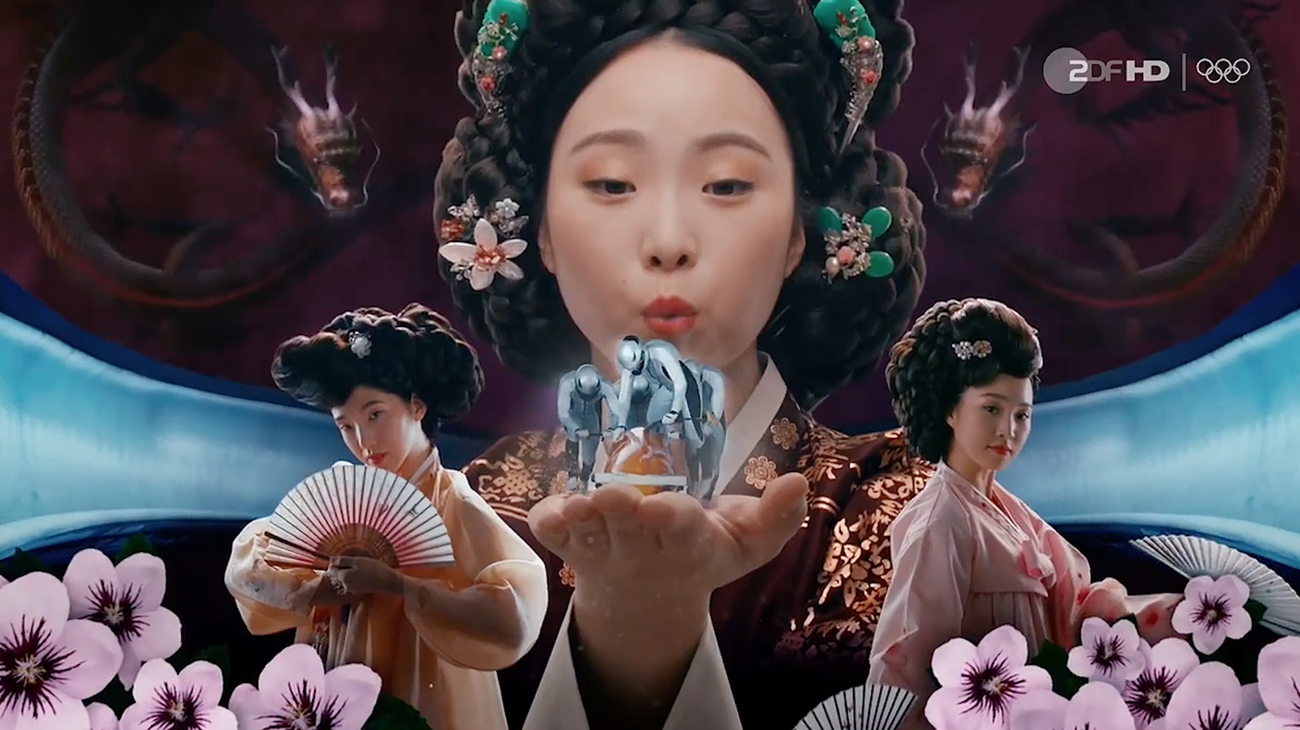 ZDF, one of two German broadcasters sharing rights for the 2018 Winter Olympics with Eurosport, is using a colorful and vibrant open backed by a custom song to kick off its broadcasts.
The open features composited cutout imagery that blends sports with Asian culture.
Arranged around a center axis and curves, the spot also features heavy use of mirrored, kaleidoscope-style elements.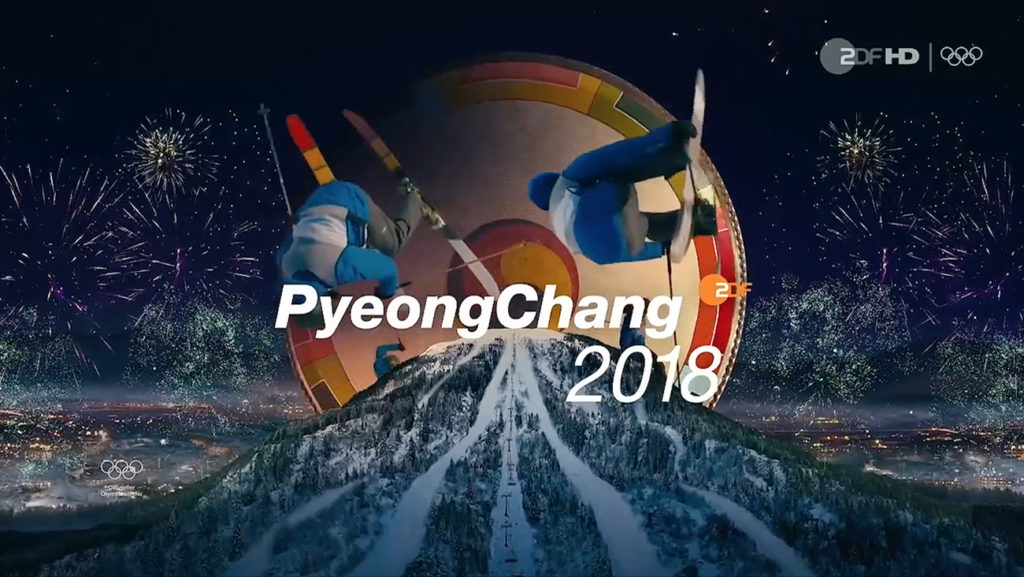 The open ends with a large, circular Asian symbol "rising" over a snowy mountain peak.
The open uses a custom song entitled "Set it Alight!" sung by Maiya Sykes, who appeared on NBC's "The Voice," and composed and produced by German Wahnsinn, giving ZDF a very different theme than network's such as NBC.