Oscars channel glamour, red carpet and statuette gold in 90th telecast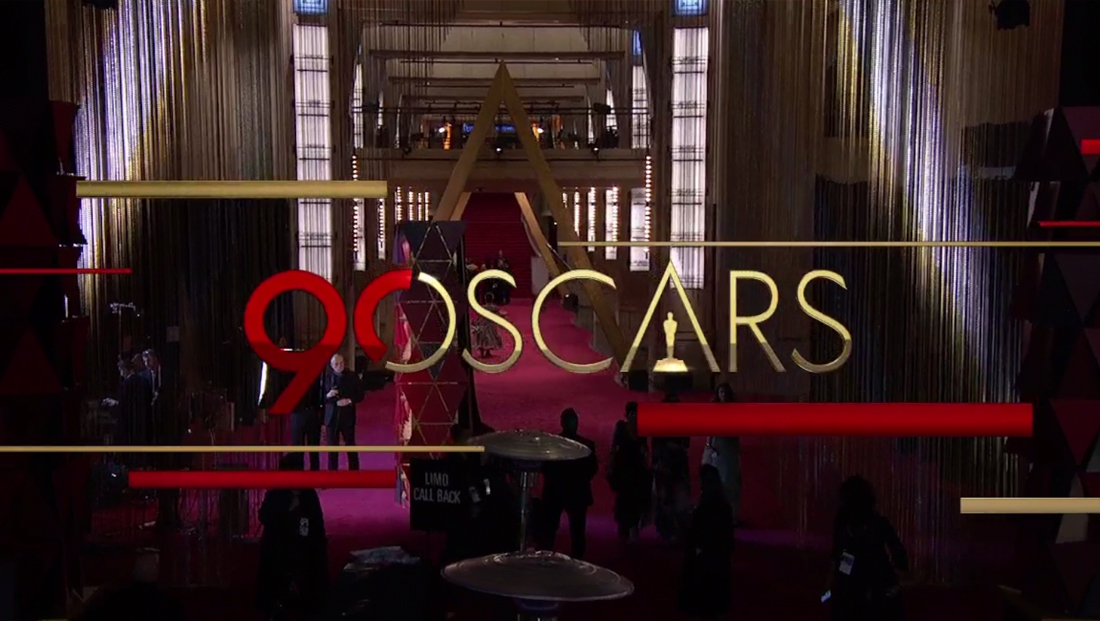 ABC's telecast of the 90th Academy Awards used a blend of technology, set pieces and graphics to play homage to classic grandeur as well as famous red carpet and gold statuettes.
The internet can't get enough of the sparkly stage design at the Oscars https://t.co/F4u8Eew7MM #TVNews pic.twitter.com/lVNIDI50O0

— TVNewsInsider (@tvnewsinsider) March 5, 2018
As part of its 90th anniversary telecast, the Oscars continued its partnership with Swarovski to include millions of the company's crystals in both on-stage elements and the massive, arched proscenium arch surrounding the stage in the Dolby Theatre.
Notably, the updated design for this archway, created by production designer Derek McLane, focused more on polygonal shapes, creating an almost crystalline and icy look — with the sharp angles perhaps being a nod to the triangular design motif the Oscars uses elsewhere, including on the dimension red carpet backgrounds.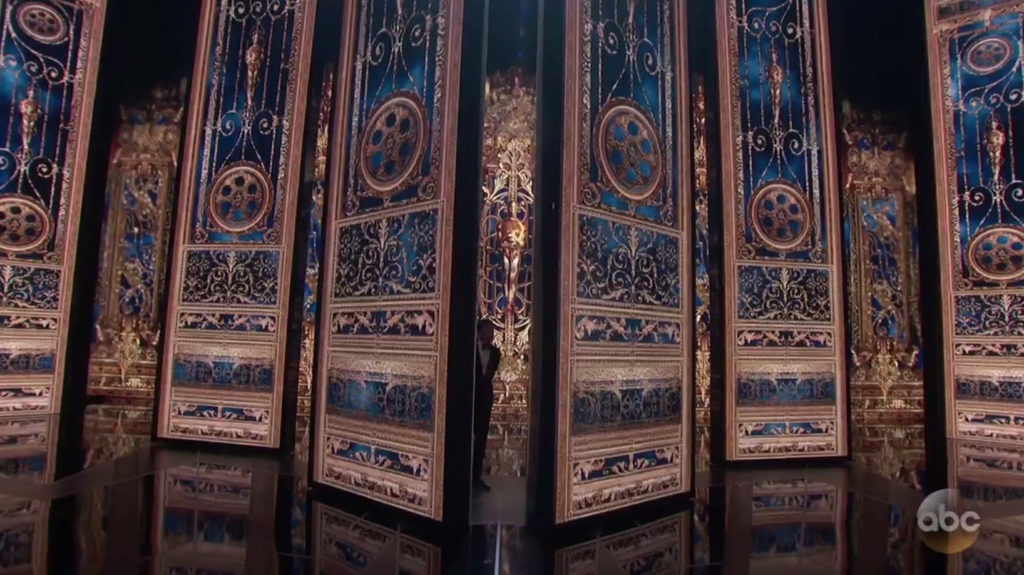 The stage was also outfitted with a large span of LED wall near the back as well as a variety of vertical panels, some of them motorized, that were used to create a variety of backgrounds — many of them complex, intricate architectural elements with almost palace like backgrounds that mainly included faux windows or wall panels.