Oscars channel glamour, red carpet and statuette gold in 90th telecast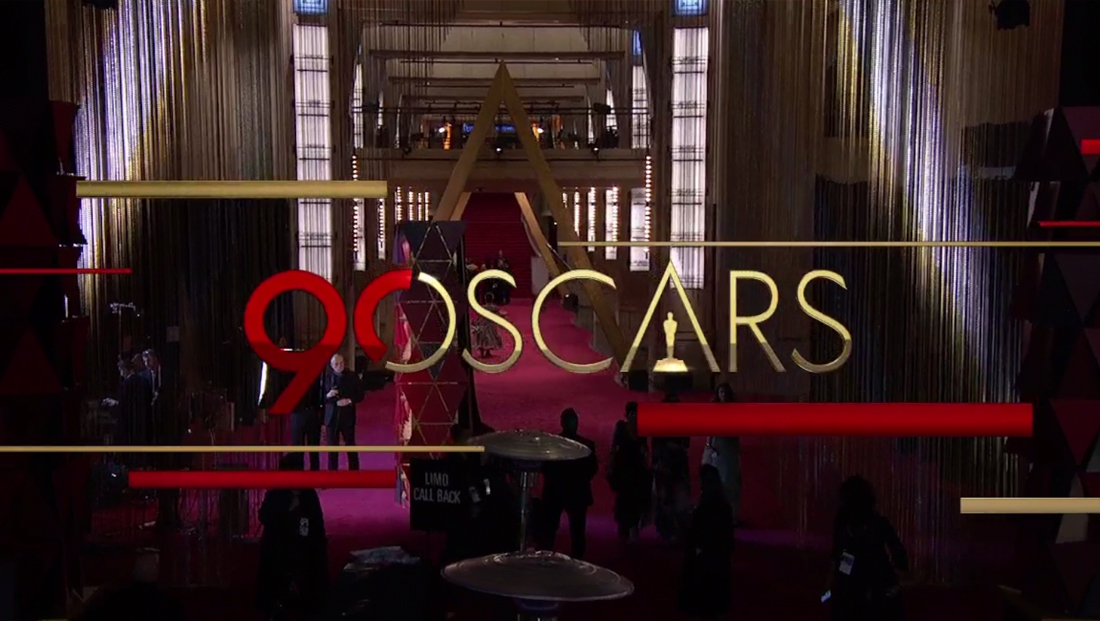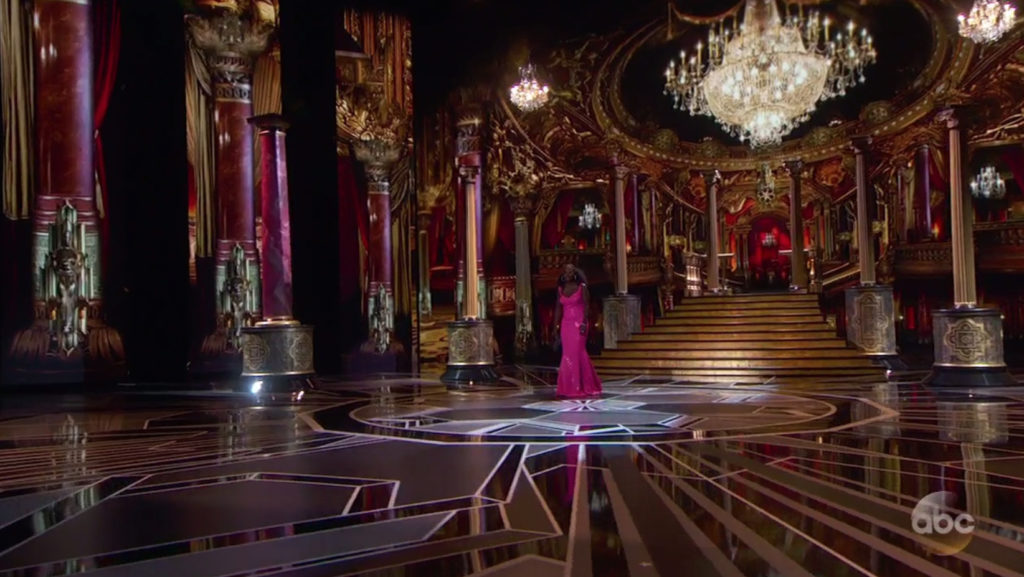 In many cases, the fanciful designs n the LED panels were replicated using real, hard set pieces that were placed around the stage, such as columns, archways, staircases and even chandeliers.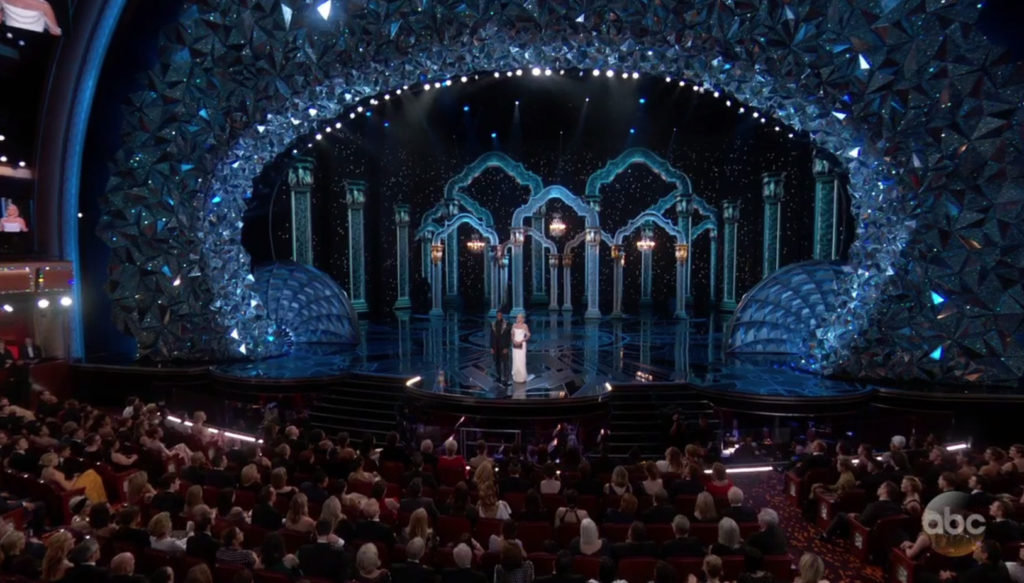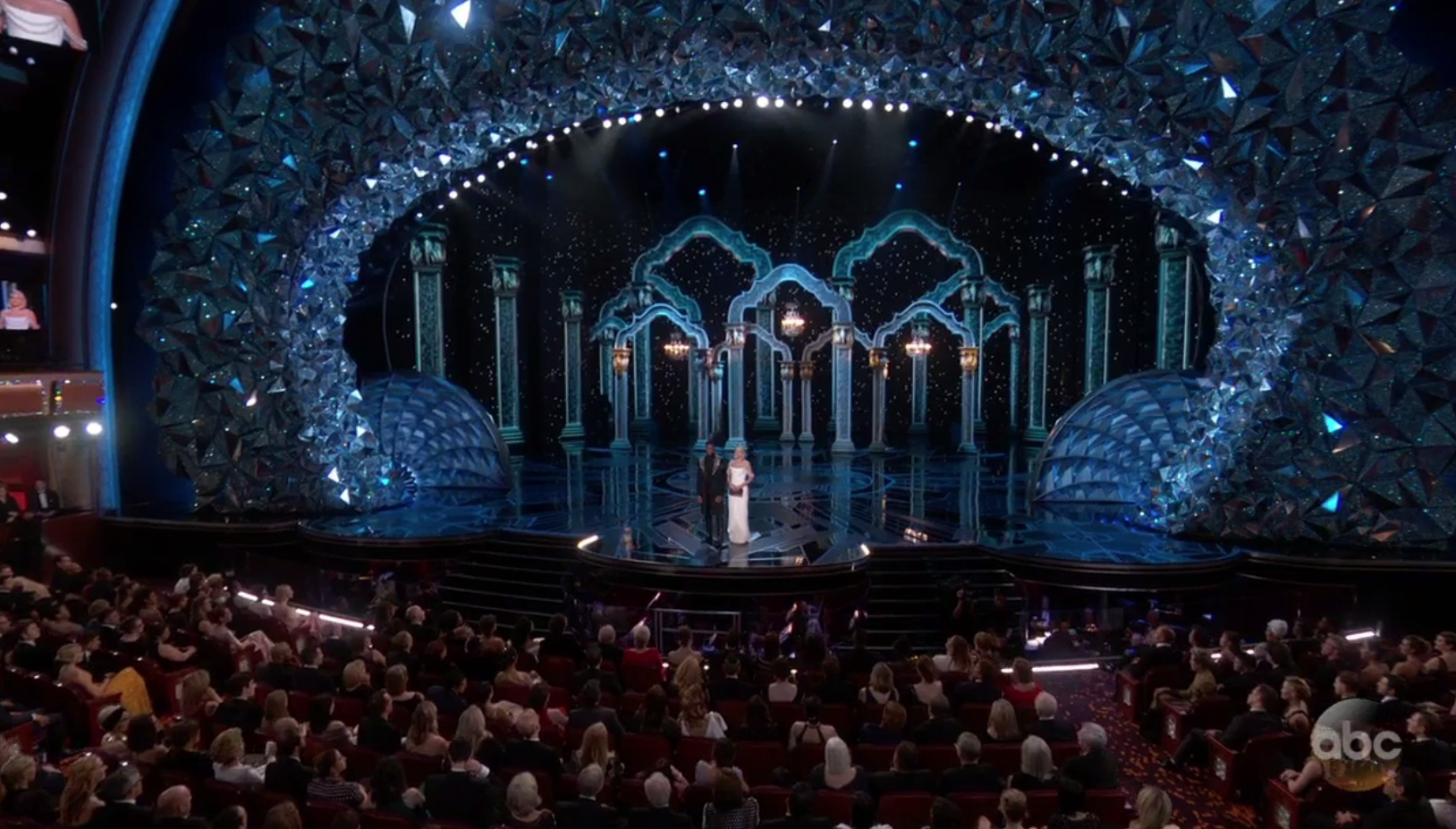 In many cases, the distinction between the LED generated imagery and the real things was artfully blurred — perhaps a subtle nod to "movie magic" and how it has evolved over the years.
At other times, a variety of additional set pieces, mainly featuring multifaceted or arched design motifs and muted metallic finishes — with some of these surfaces also recreated virtually on the LED panels.