Connecticut station brands Nor'easter with 'Frozen' name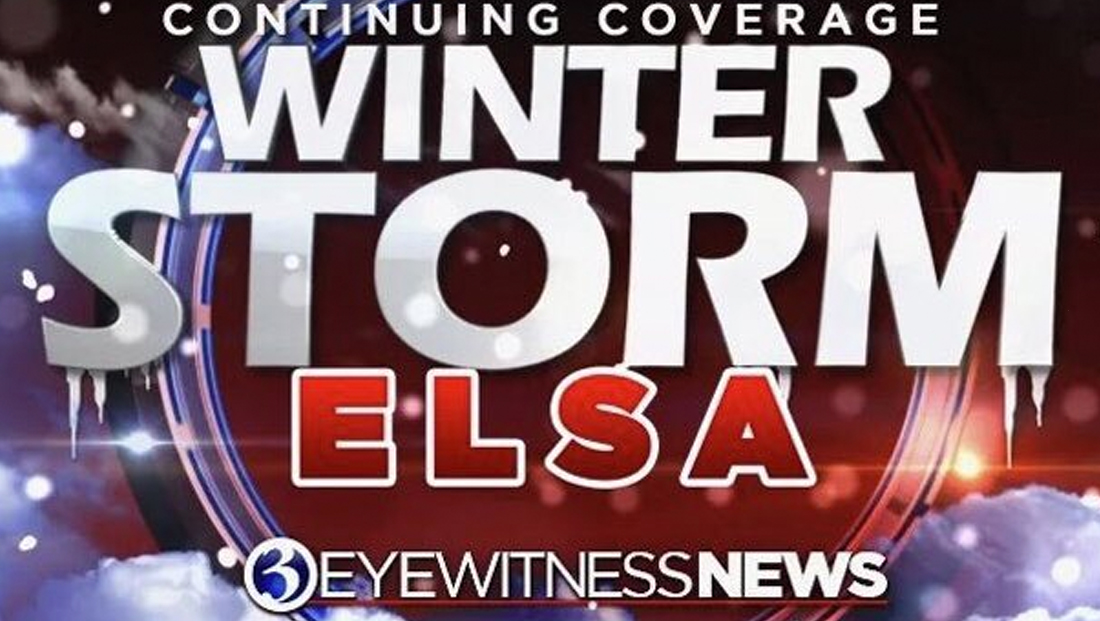 Updated: This story has been updated to include background information on the station's naming history and process.
The CBS affiliate in Hartford, Connecticut has named the winter storm hitting much of the Northeast with the name "Elsa," with a viewer vote favoring the character of the same name in the Disney movie "Frozen."
The move allows WFSB to "own" a distinct brand for storms that hit its viewing area and, in this case, take advantage of the inevitable "Frozen" tie-ins.
WFSB began naming winter storms in 1971, often using themes such as first lady names to create each year's list.
For the 2017-2018 season, reporters were each given a letter and asked to generate two names — with the station then letting viewers vote on which one they preferred.
In "Frozen," Elsa is a princess (and later queen) who can use magic to control the weather — in her case, making it winter — so the name is appropriate, if not ironic.
The Weather Channel also releases its own list of names for winter storms that it and some of its NBCUniversal sister properties use, but WFSB's naming practice predates it.
For this season's list of storms, the Weather Channel's "E" name was "Ethan."
Additionally, The Weather Channel, which assigns names in alphabetical order as storms form anywhere in the country, is on Quinn — which is much farther down the alphabet.
WFSB, meanwhile, is having plenty of fun with the name "Elsa" and its Disney connections, with talent posting Frozen themed images to social media and the character making an appearance as part of the station's "team coverage."
Guess who gave me her wand… #WinterStormElsa ❄️ #thecoldneverbotheredmeanyway pic.twitter.com/LzwmuRQN0b

— NICOLE NALEPA (@NicoleNalepaTV) March 7, 2018
Traffic anchor Nicole Nalepa really got into the game — wearing a light blue dress reminiscent of Elsa's getup in the film, waving a snowflake "magic wand" around the studio and singing a "let it snow" version of the movie's iconic song "Let it Go."
Right now on @WFSBnews team coverage of the Nor'easter #WinterStormElsa and maybe @NicoleNalepaTV will sing! Join us now on WFSB Channel 3 pic.twitter.com/btQmLR70sf

— Dennis House (@DennisHouseTV) March 7, 2018
The use of the name appears to be restricted to WFSB — as of this writing, a search for the phrase only returns results from WFSB's website and social media profiles.
Other stations across the Northeast are branding their coverage under their normal weather branding or using combinations of references to snow, winter and Nor'easters.