Astora enters the LED light market with complete line of light panels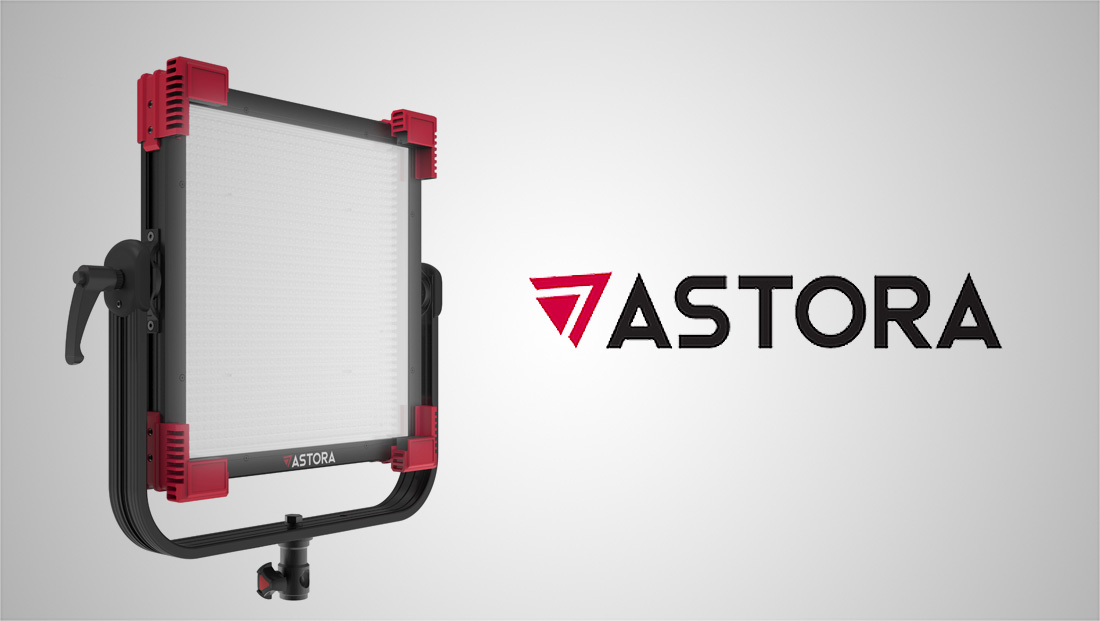 Ahead of the 2018 NAB Show, Astora today unveiled a new line of LED light panels for video and ENG usage.
Available in three different models, the lights include the highest brightness in its class and built-in wireless control and removable barn doors.


The Astora WS (Widescreen) is the most portable light from Astora and a perfect travel companion, built tough to go wherever adventure takes you.
Like all Astora lights it is one of the brightest lights in its size-class, combining a compact shape and a 50° beam angle with a tremendous output of up to 7381 lux@1m.
Available as pure Daylight (WS 840D) and Bi-color (WS 840B) models, you can choose between maximum brightness at pure Daylight or ultimate flexibility to match ambient color temperatures quickly and accurately with the Bi-color model.
With its built-in NP-F battery plate the Astora WS can easily be powered by affordable NP-F type batteries.
The Astora PS (Power Spot) with its 30° beam angle offers even more brightness than the WS, up to a staggering 16629 lux@1m, so that you'll have enough power to bounce or diffuse the light, light at a distance or in bright sunlight.
With a power consumption below 86,4W, the Astora Power-Spot can be powered with any normal V-Mount battery and is not restricted to expensive high-current V-Mount batteries.
The wide 120° beam angle and the fixed diffusor of the Astora SF (Super Flood) series create a soft scattered light that wraps nicely around its subject.
Available in three sizes you can choose from maximum portability to largest aperture.
Providing up to 13000 lumens, the Astora SF Soft series is a soft yet bright light source that mimics the effect of a softbox keeping a compact and thin form factor.
In addition to wireless control the Astora SF series also has DMX 512 built-in, so that it can be integrated into any existing environment easily via industry standard XLR connectors.
NAB Show Central presented by Leyard / Planar


NewscastStudio presents the latest news, product announcements and reports from the 2018 NAB Show in our special section, brought to you by Leyard and Planar, the leaders in display technology and fine-pitch LED.

Explore Our Coverage →