Q&A: HBO Sports redesigns boxing franchise with gold and blacks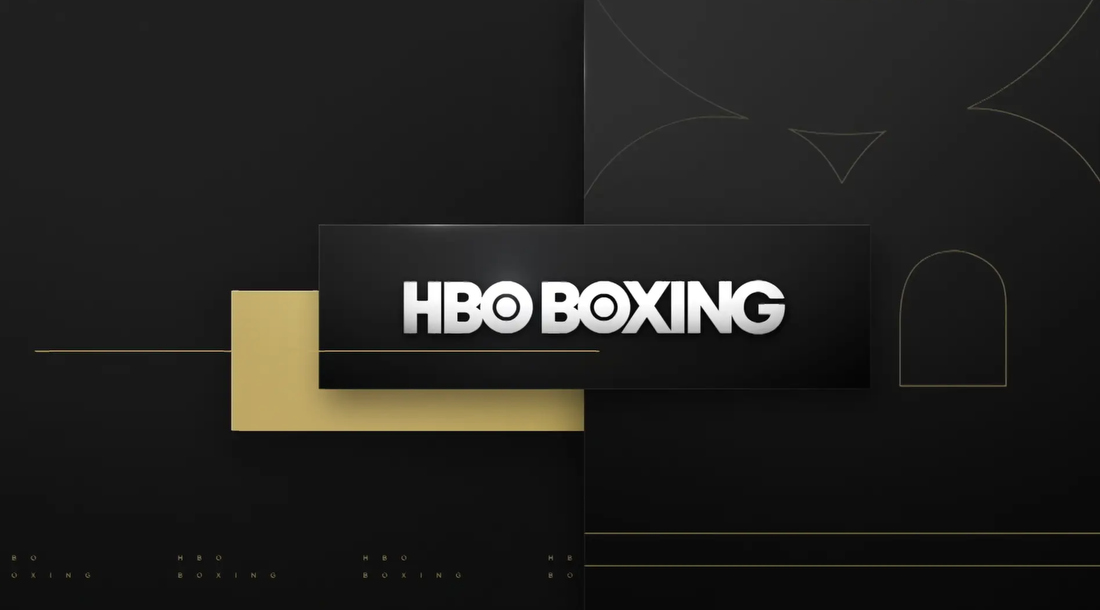 We recently had a chance to speak with Christian Winters, creative director at HBO Sports, about the redesign of the network's boxing coverage.
What was the overall creative direction for this package?
Our goal was to evolve the brand to feel not only more contemporary but bring it closer in line with the rest of HBO's programming.
Because HBO has such a clear aesthetic, we knew we needed to approach things differently to bring Boxing into the network fold. We knew we needed to focus on simplicity and sophistication, the characteristics intrinsic to HBO's signature programming
In essence, you could say that we wanted to bring Sunday night to Saturday.
How does it evolve the other recent HBO Sports brand elements? How does it fit into the HBO Universe?
The primary goal was for Sports to better fit into the overall HBO universe. At the onset of the rebrand we had extensive meetings with HBO's Creative Services and Marketing groups to see what they were doing and how we could best complement.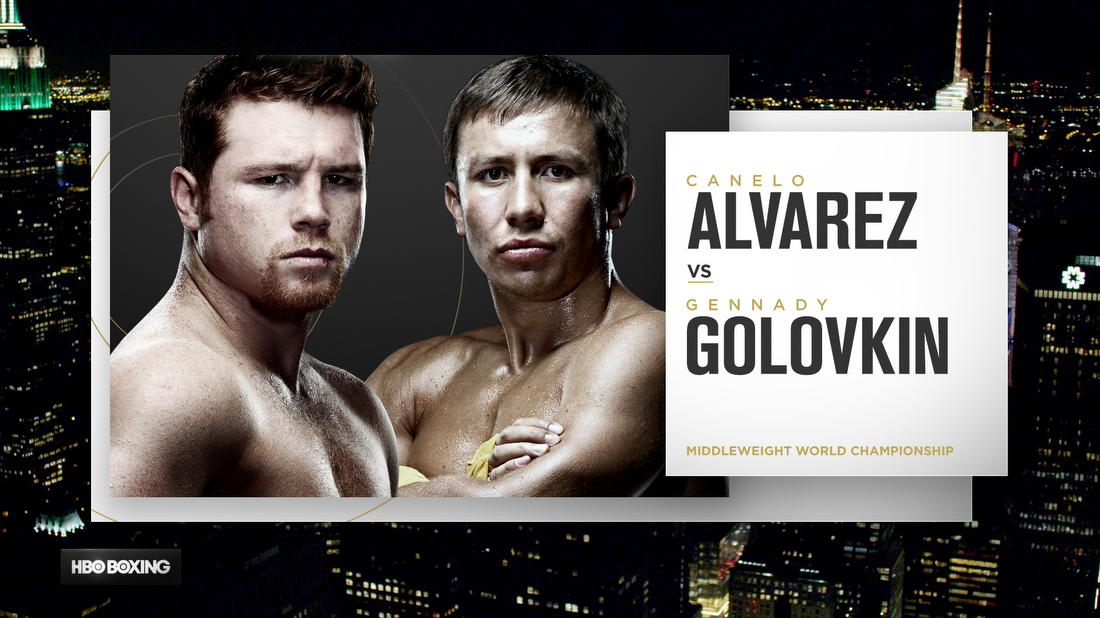 We really wanted to make that the transition from an entertainment program to a Sports program wasn't jarring and that a viewer joining us after the broadcast had begun could easily identify the HBO aesthetic.
In terms of where it goes from here, we've already carried this new look into our documentaries and The Fight Game with Jim Lampley and are hopeful that we will update signature series like 24/7 and Real Sports with Bryant Gumbel in the not-too-distant future.
How did you mix graphical elements with live-action for the opens?
We integrated graphics in a few ways. The most obvious is in the logo resolve at the end of each open.
In a more subtle fashion we used elements of the logo throughout each open as a "glassy" layer that is only apparent when flared by light from within the scene. We also used these moments as transitions that corresponded to shifts in the music.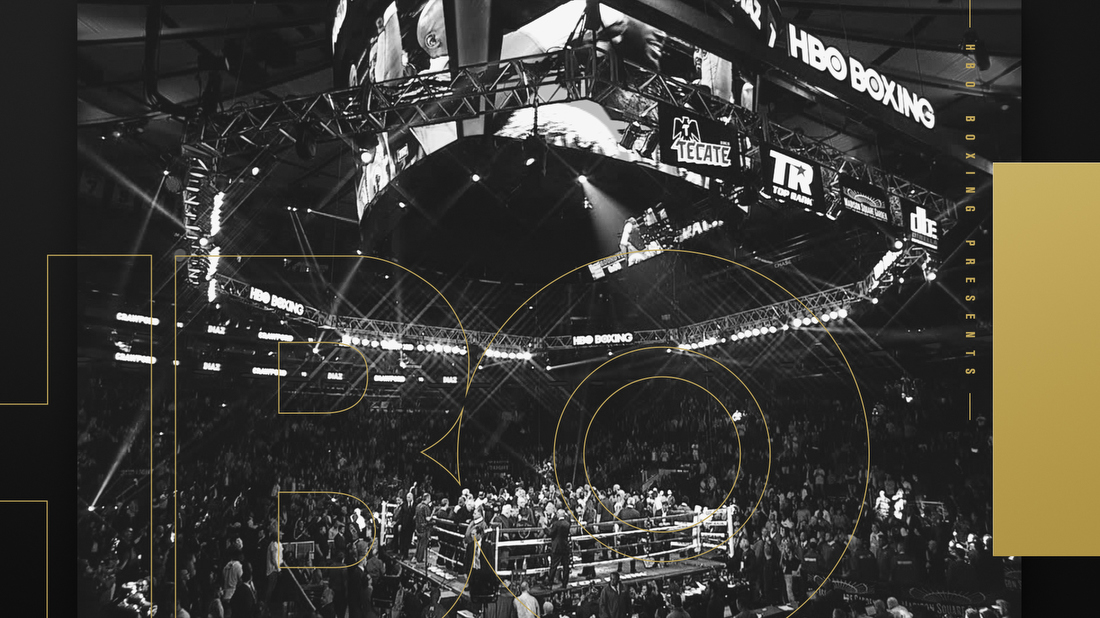 Lastly, we have extensive CGI throughout the WCB open and to a lesser extent in BAD. Michael Buffer as well as the fighter entrances were all filmed in empty arenas. We didn't shoot a frame of greenscreen. Every scene was rotoscoped, tracked, match-moved and ultimately composited to feel as though we were at a crowded, sold-out event. Additional lighting was added to several scenes, we have a day for night in one and we did a bit of facial retouching on some characters as well.
What's driving the move to more gold/black in broadcast graphics?
Actually I think there is less black in the broadcast now and a lot more gradient white but hey are both part of what we feel is a very refined presentation.
Gold has long been a signature color for HBO's World Championship Boxing, and it certainly makes sense with important title fights.
For our Boxing After Dark series, which features up-and-coming talent, the color palette is black, white and steel blue.
What system are graphics integrated with?
We primarily use Chyron for our truck graphics and coordinate data through SMT.
Pre-produced or "tape" elements are done in Avid and After Effects.
How will this look extend to other HBO Sports properties?
In earnest we made our first foray into this new look with our Special Presentation, the 20 second hallmark that precedes all HBO Sports telecasts. That debuted at the end of 2016. Of course the Boxing rebrand was much more extensive and really took the design theory much further.
We have since rebranded our series The Fight Game with Jim Lampley using an extension of this look.
The color palette has been customized to the show, and of course that show has its own unique graphic elements, but the overarching design theory is a strong continuation of what we've begun with Boxing.
How does the new music tie into the rebrand?
As the goal of the rebrand was to continue to elevate the Sports brand and help connect Sports aesthetically with the rest of the network's offerings, music played a large role.
We partnered with Man Made Music, who recently re-orchestrated the HBO Feature Presentation theme. They took the melody originally composed by Ferdinand J. Smith and gave it a cinematic treatment with lush orchestration.
They also brought in live players which gave the new music great authenticity.