NAB Show: The changes and trends driving this year's conversation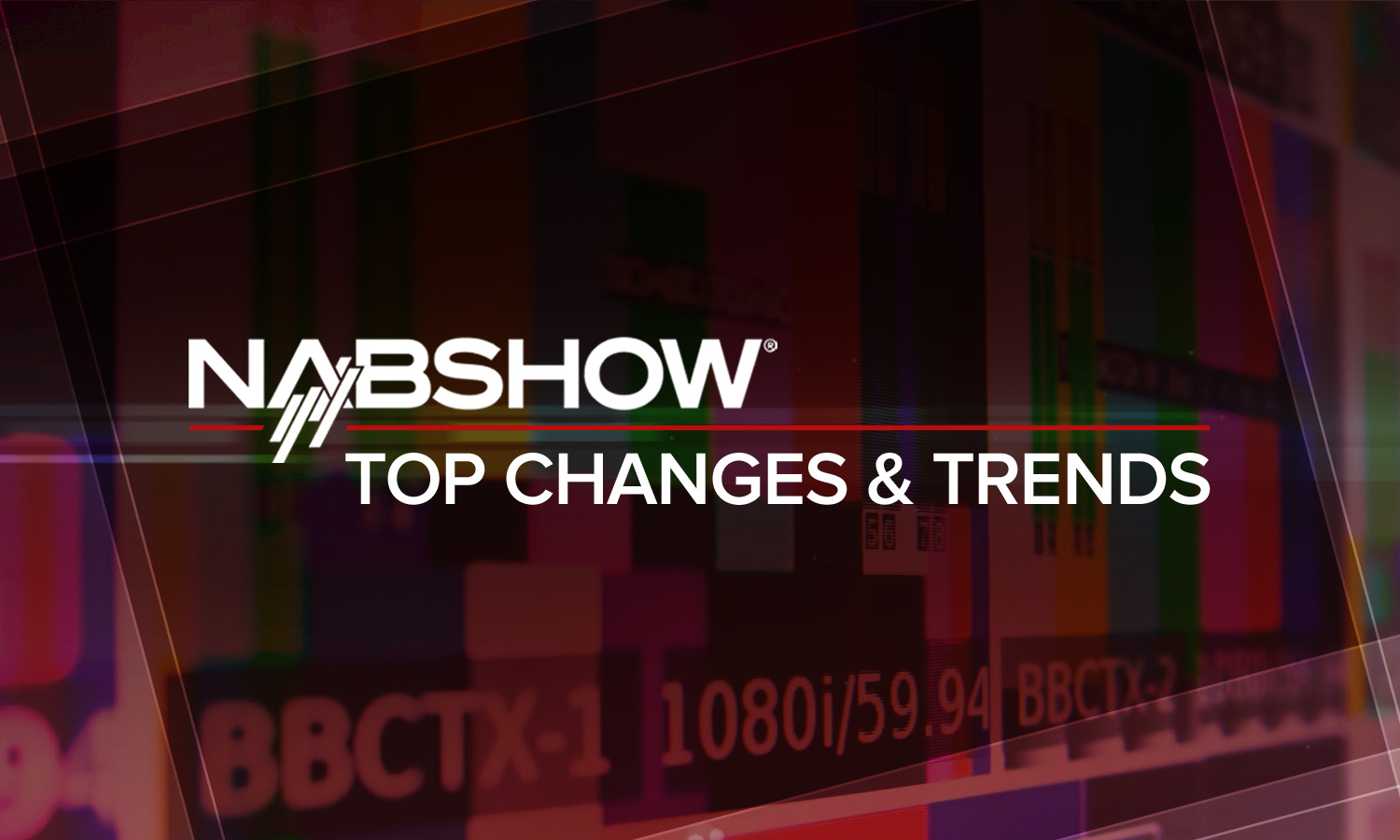 Subscribe to NewscastStudio's newsletter for the latest in broadcast design, technology and engineering delivered to your inbox.
The 2018 NAB Show is only days away, which means over 100,000 attendees are about to gather in Las Vegas for a week of learning, networking, partying and, of course, purchasing.
The NAB Show continues to grow in scope with each year, expanding to fit the puzzle that now represents media, entertainment and technology – or as NAB coins it, the M.E.T. Effect. This melting pot of ideas is showcased through the show's 200 plus sessions and 1,700 exhibitors, with the latest and greatest on display.
This year marks my tenth year traversing the show floor, charting the changing course of broadcast, streaming and the new face of production.
With that in mind, here are some of the things that will drive the conversation next week in Vegas amongst exhibitors and show attendees.
IP and the cloud at the forefront of production
For the past few NAB Show cycles, IP production and "the cloud" have been tossed around as interchangeable buzzwords, as the broadcast world continues to focus on transition and the changing of the guard.
As more traditional broadcasters, station groups and engineers see the true power of IP production and the cloud, the idea continues to "click."
With this in mind, many companies are focusing on end-to-end IP workflows aimed at creating a streamlined production-to-distribution pipeline that can be flexible based on content, audience and event.
The bonded cellular market has embraced IP across the various vendors and now even JVC has joined in with its "Connected Camera."
At the same time, automation and AI continue to drive growth for many vendors as tasks like playout, master control and graphics creation move to the cloud.
eSports will change broadcast
Over the next few years, eSports will continue to fundamentally change sports television, and this year's show features many sessions and panels on eSports.
The eSports market already reaches an audience of 380 million, with revenue expected to hit nearly $1.5 billion by 2020.
On traditional broadcast television, eSports programming is regularly drawing 200-300,000 viewers, putting it in the same league as some regular season sporting events.
Networks, such as ESPN, NFL Network, and of course, Turner Sports, are taking notice. eSports has also been a boon to streaming platforms, vaulting them to the forefront of attention and interest.
The question for broadcasters is, how long until eSports rights fees reach those of other professional sports?
HDR production and delivery
High Dynamic Range (HDR) and Wide Color Gamut (WCG) mark the next step in presenting a realistic picture to viewers with both on track to roll out long before 4K becomes a standard format.
Will the move to HDR and WCG present a rush for broadcasters like the move to High Definition did only 10 years ago?
Most over-the-top (OTT) platforms like Netflix and Amazon are already producing content with these new formats in mind, changing viewer expectations and driving demand.
With these new capabilities, some companies are already preparing products that will ease the transition, such as video display technology for television studios that includes HDR capabilities.
Microservices
Along with the talk about the cloud and its impact on broadcast, microservices represent a specific interpretation of how it can transform the industry.
Microservices in media represent building blocks or the "smallest unit of functionality that can be provisioned in the network to provide a tangible business value," as Darren Gallipeau of Imagine Communication wrote in a Thought Leadership piece for NewscastStudio last year.
Through microservices, broadcasters will be able to spin up instances on an as-needed basis, allowing them to scale for things like elections or special events.
It also means stations will need less rack space on-premise, with more of the daily operations run in the cloud on a service like AWS or on-premise using commercial off-the-shelf hardware.
Commoditization of tools
The television business, like many others, is currently embracing a major sea change, as tools become cheaper, easier to use and readily available.
This week, Vizrt announced its Viz Artist software is now available for free download, allowing the next generation to begin experimenting with broadcast design. Similarly, Avid announced last year that many of its tools would have free derivatives.
At the same time, a whole network can now go from idea to transmission in a matter of minutes.
The new world of broadcast is agile. Broadcasters need to accept this and to adapt or be left behind. Disruption is more than a buzzword in this industry, and the traditional model is ripe for change.
Television is becoming cheaper to produce, on location or remotely, with tools that can easily communicate via IP. Let's just hope this new level of communication leads to innovation that benefits the end product.
Stay tuned for more coverage from NewscastStudio as we roam the show floor for the latest news and developments from the 2018 NAB Show.
The latest in design, production and engineering
Subscribe to NewscastStudio for the latest delivered straight to your inbox.