ESPN debuts redesigned app with ESPN+ baked in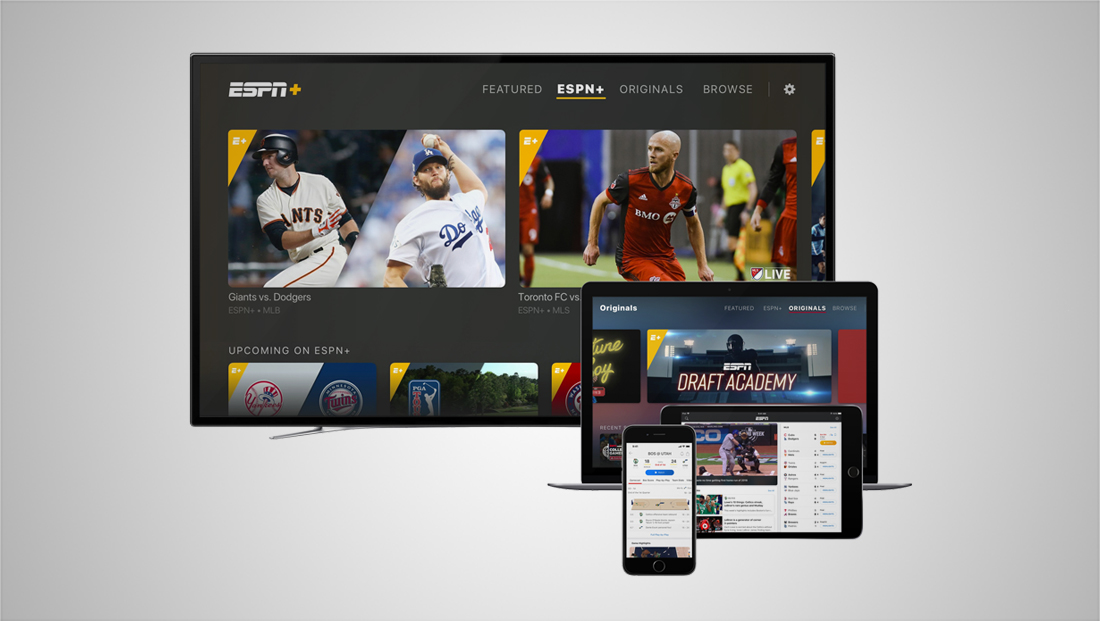 ESPN has relaunched its app to include a new look as well as seamless integration of ESPN+, its new standalone streaming service.
The new ESPN App elevates the digital sports experience, giving sports fans the premier, all-in-one digital sports platform with easy access to all of ESPN's news, scores, analysis, video and audio content.
With enhanced design and mobility in mind, the new ESPN app and ESPN+ are available across mobile and connected living room devices — with an optimized experience for each platform.
"This next-generation app is ESPN's most sophisticated and elegant digital product experience, and a central piece of our next era of innovation," said James Pitaro, ESPN president and co-chair, Disney Media Networks, in a statement. "No one is in a better position than ESPN to serve sports fans. With this launch, fans will find a re-imagined, easy to use and increasingly personalized experience that puts all of ESPN's incredible content at their fingertips like never before. With the exciting introduction of ESPN+, they'll also get more sports content than ever, with direct access to thousands of live games, incredible original programs and an unmatched on-demand library, all at a great price."
Added Kevin Mayer, chairman of direct-to-consumer and international for The Walt Disney Company, "The launch of ESPN+ marks a new era of innovation for The Walt Disney Company, defined by a direct and personal relationship with our consumers. This product reflects our new direct-to-consumer strategy focused on combining our incomparable brands and unmatched content with industry-leading technology to give users an unparalleled digital experience. With Bamtech Media's state-of-the-art video platform, ESPN+ delivers an incredible experience for fans with a rich slate of content only ESPN can deliver."
The new ESPN App is now more personal and dynamic than ever — delivering a unique experience to every fan, while also enabling meaningful curation and presentation from ESPN's unmatched storytellers, journalists and content creators. Its design and technological platform elevates the leading sports app to new levels of quality and gives fans a premier, all-in-one digital access point for everything ESPN offers.