'Tragedy in Toronto,' how the Canadian evening newscasts reacted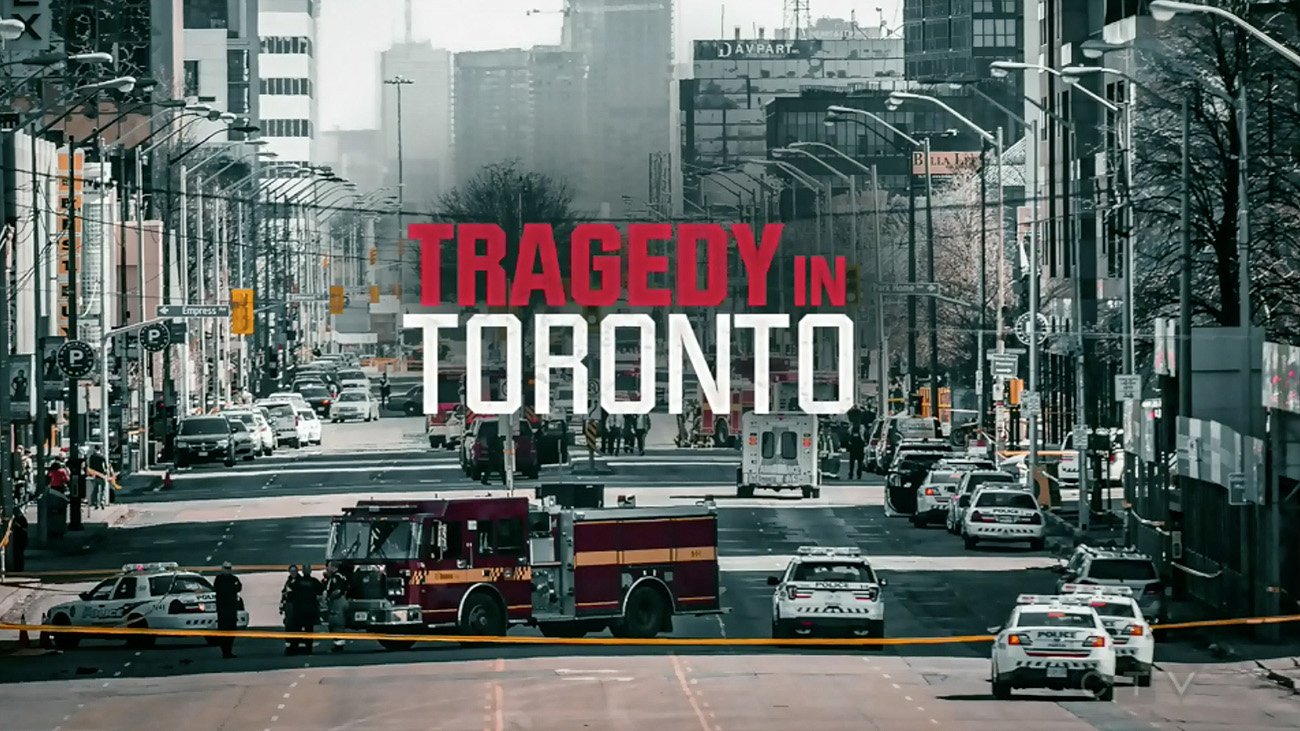 Global


"Global National" anchored the coverage from its virtual studio with imagery from the incident on all of the set's virtual video walls. As well, the newscast used 3D maps to make it clear to viewers where the incident unfolded.
Global was also the only broadcaster during its evening newscast to blur images of the carnage while others showed bloody sidewalks and victims under sheets.
CP24

On CP24, the network went wall-to-wall with coverage including reporters and cameras around the scene.