Second half of Phoenix duopoly gets makeover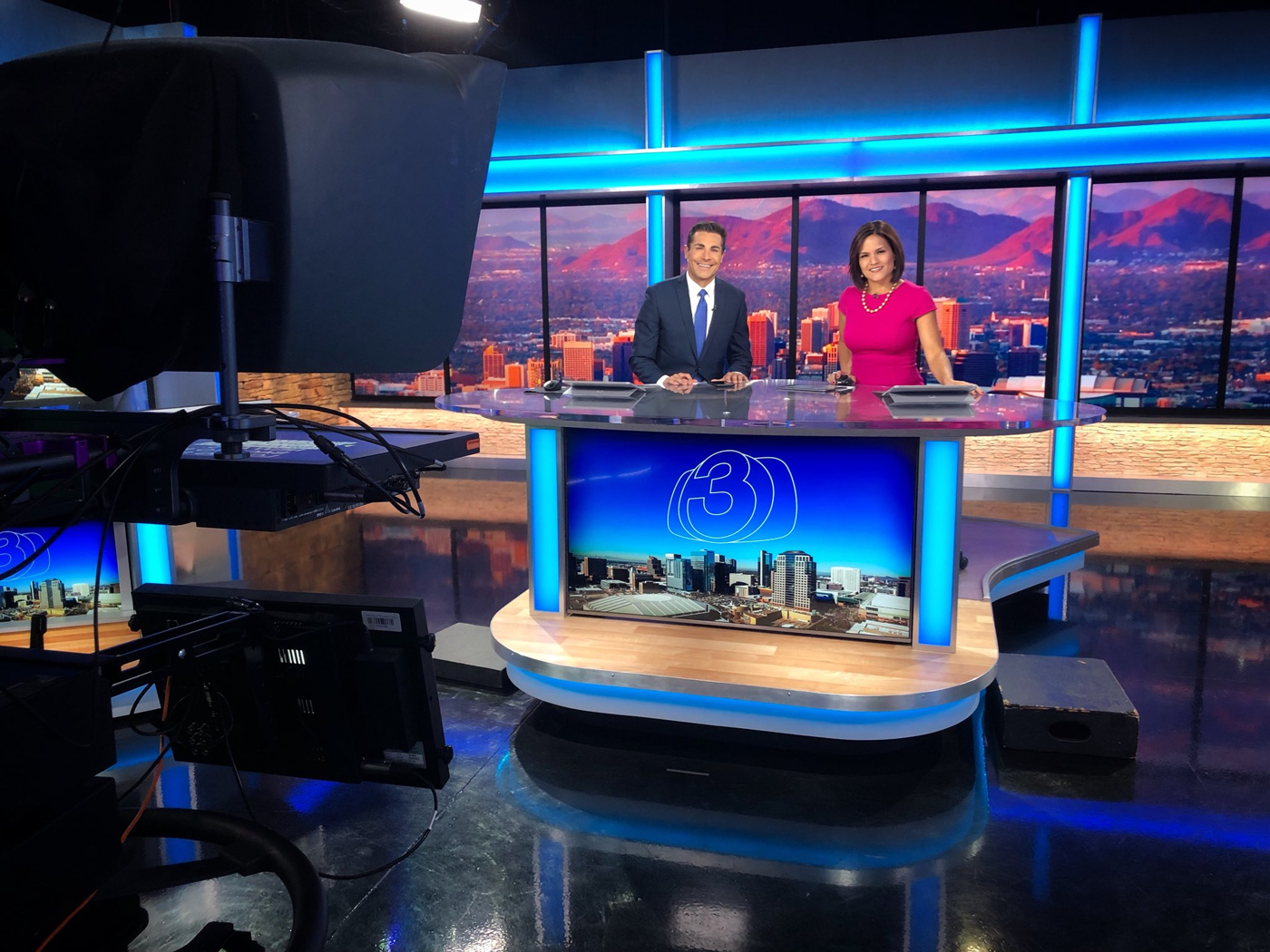 Boxed text is used in the graphics package open as well as on the set video walls to provide "top story" and "breaking news" images as well as daypart branding.

Both the on-set graphics and the on-air graphics package also use thin white outlines of letters or the station's logo, though the logo still appears in full color in other applications, including the show title cards and bug.

The new lower third insert graphics are a bold blue with Proxima Nova typeface, though Myriad Pro is used in some iterations of newscast titles.