World Cup font: A bespoke look with Asian influences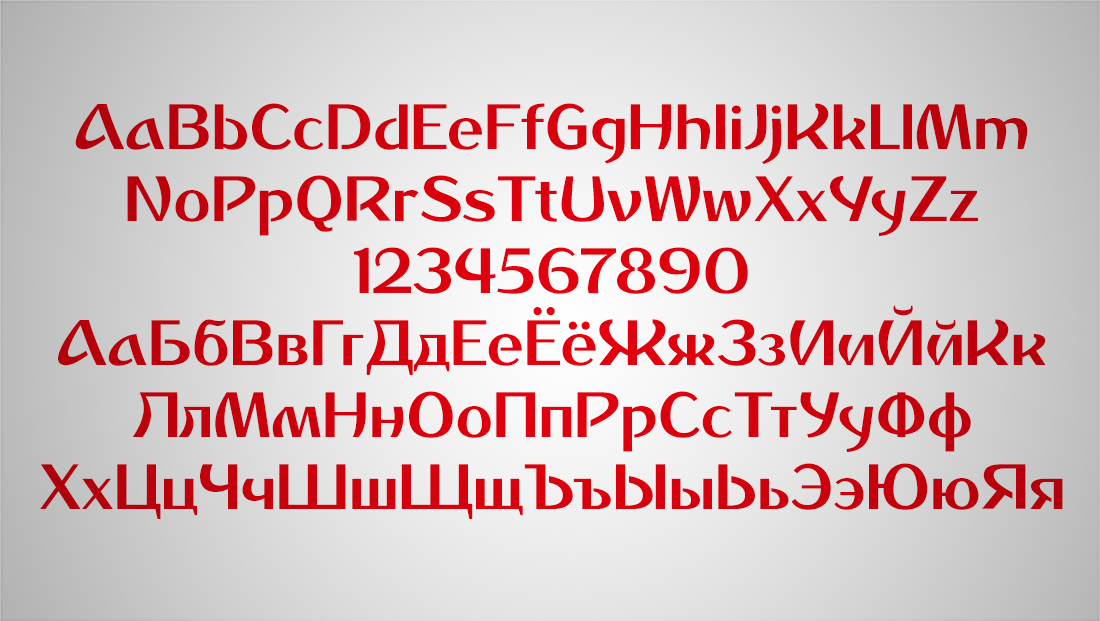 The FIFA World Cup 2018 is using a custom font, known as Dusha, in both its logo and broadcast graphics.
Dusha, which translates to "spirit," was designed by foundry Adotbelow based on sketches by Brandia Central in 2014, when the look for the 2018 FIFA World Cup was first announced.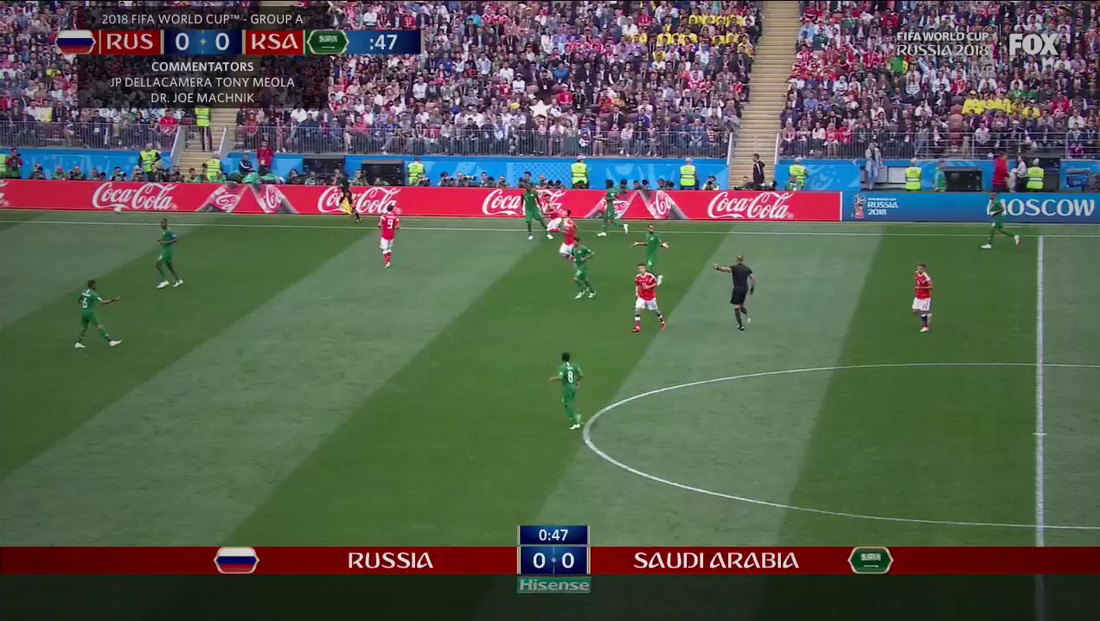 The typeface, which also includes Latin and Russian Cyrillic characters, is a wider typeface with unique curved elements, including parts of characters that are traditionally kept as straight lines, such as the "legs" of "Hs," "Ms" and "Ns."
Adotbelow notes the typeface is unified and structured across the various languages, despite the fact that most characters don't share any geometric principles but pure visual relationships among them.
Though the thick strokes are indicative of the perhaps stereotypical Russian typeface look, the curved accents seem to likely be inspired, again somewhat stereotypically, by the Asian continent as a whole.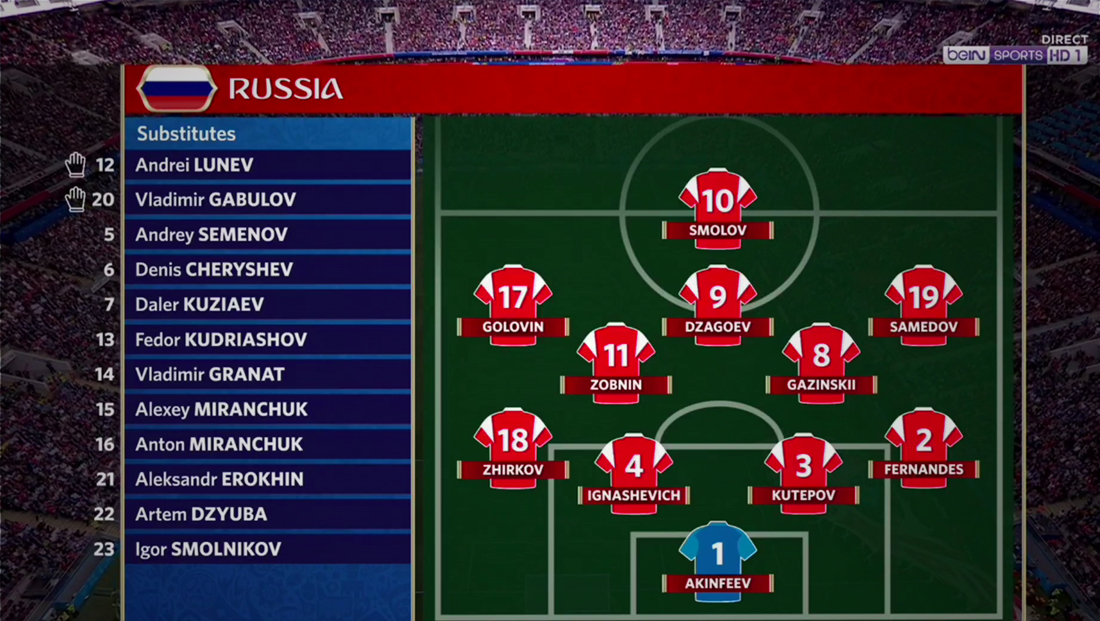 While a cleaner, more traditional sans serif typeface is typically used in cases where larger blocks of text are shown, Dusha is used as a title and header font, including in the team name and abbreviations found on the broadcast feed scoreboards.