CNN's suicide town hall accents darkness with awareness ribbon colors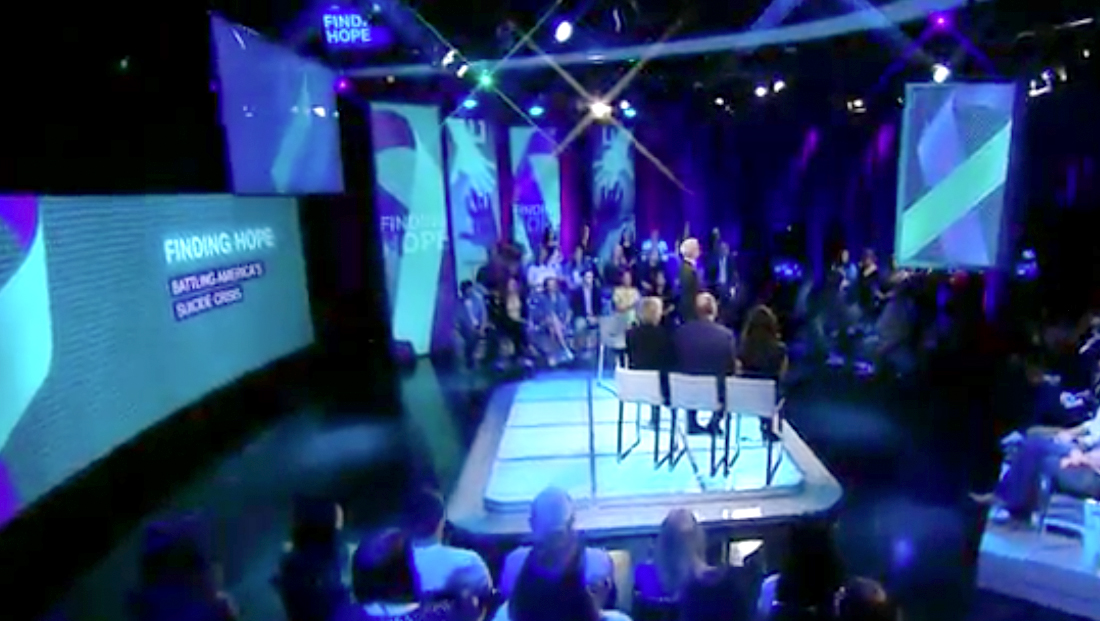 Hosted by anchor Anderson Cooper, whose brother died by suicide, the in-studio audience was washed in blue-violet light, while a large video wall behind the main riser served as home base for Cooper and his guests.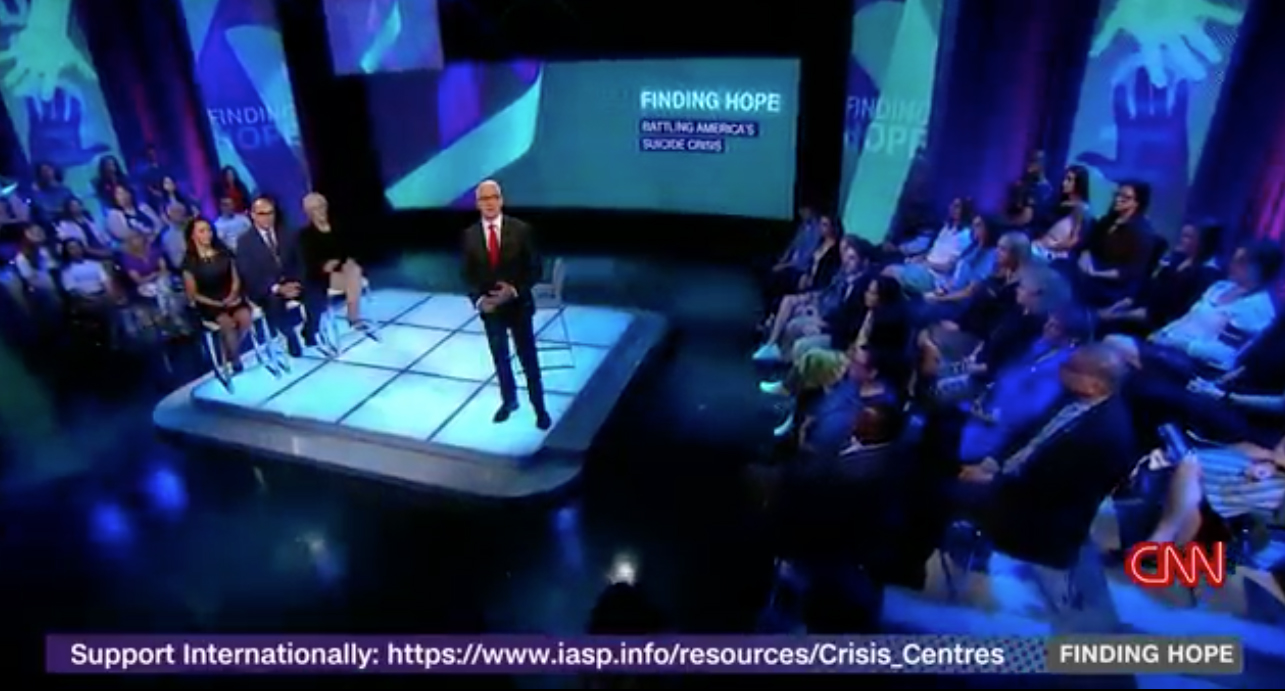 The square shaped, internally lit riser with gray grids was also surrounded by tall vertical banners depicting oversized suicide awareness ribbons and outreached hands, with a dotted pattern texture added.
In place of the network's normal ticket, CNN scrolled through a running list of suicide presentation resources.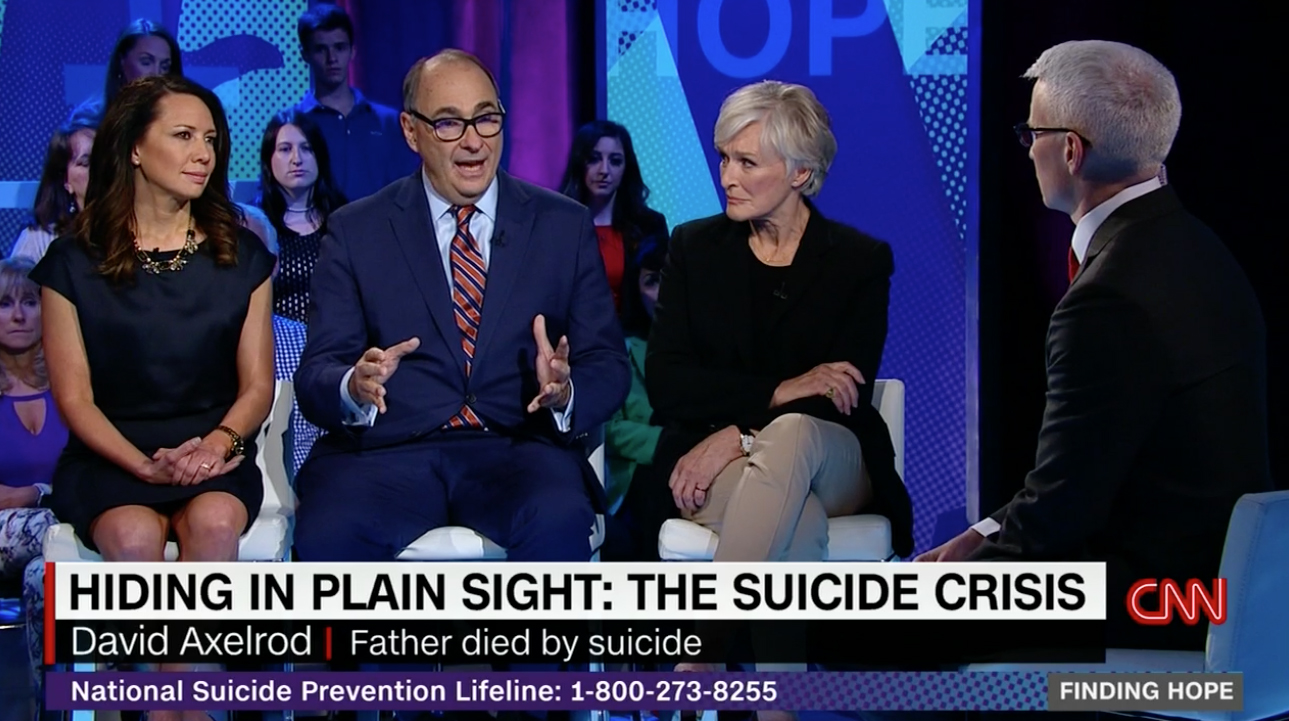 The insert graphics, meanwhile, were CNN's normal red, white and black graphics.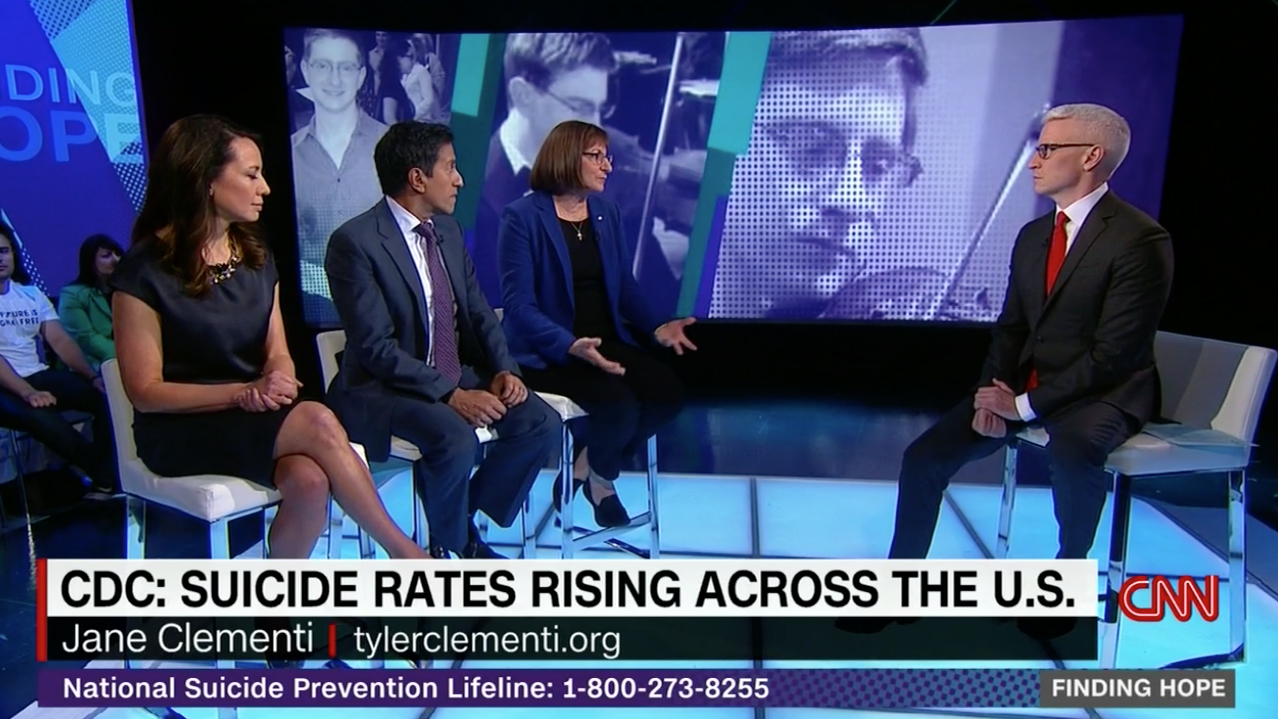 Many of the panel members lost friends or family members to suicide, and their images were used, in a stylized teal and violet look with angled elements, on the video wall behind the guests and Cooper.
The town hall was broadcast from the network's New York City studios.