'Rachel Maddow' misses prime opportunity for 'Trump departure board'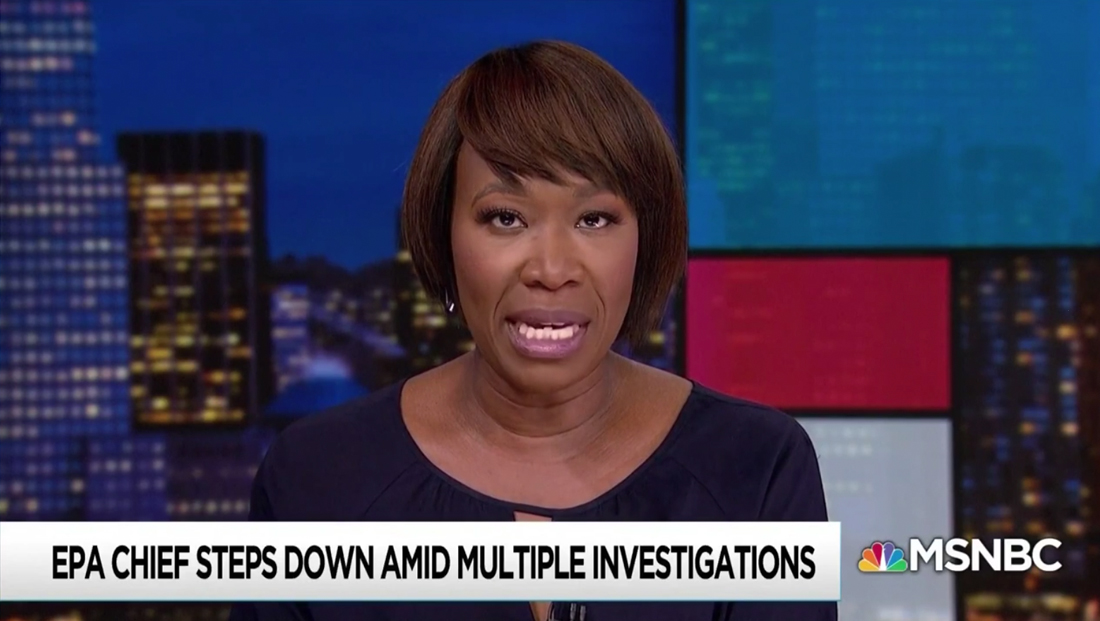 MSNBC's "The Rachel Maddow Show" had a prime opportunity to use its famous "Trump Departure Board" with EPA chief Scott Pruitt's resignation — but didn't use it.
The show's Thursday, July 5, 2018, edition covered the story in multiple segments, but did not use the studio's video walls to showcase a running list of resignations, firings and other departures from the Trump administration.
Rachel Maddow, the show's namesake host, was out Thursday — with "AM Joy" host Joy Reid filling in — which could have been part of the reason why the departure board wasn't used, though the show did originate from the video wall corner of Studio 3A normally used for the departure board.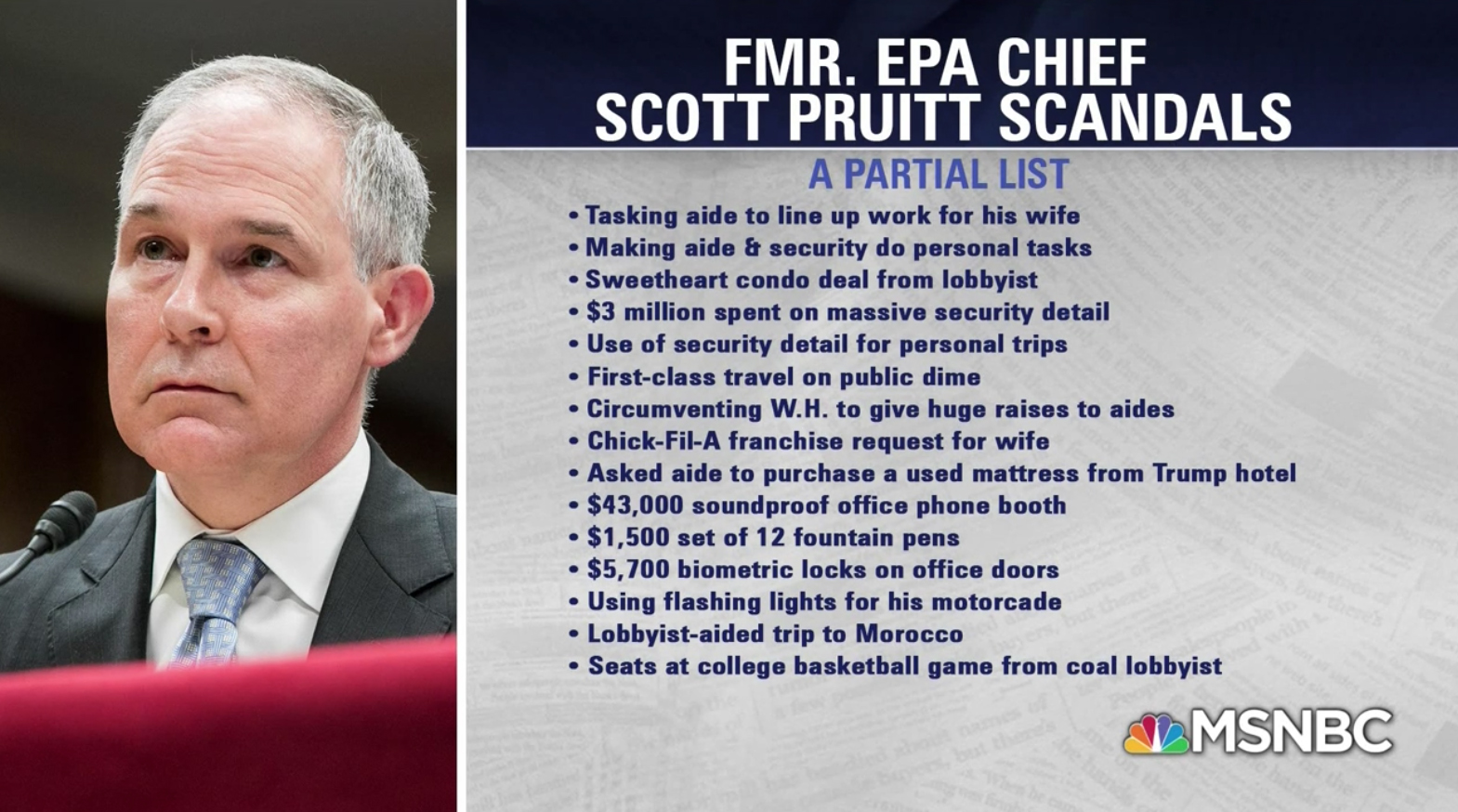 Meanwhile, the network's "The Last Word," which comes on right after "Maddow," did use two fullscreen graphics to showcase complete lists of scandals and investigations that plagued Pruitt's tenure at the EPA.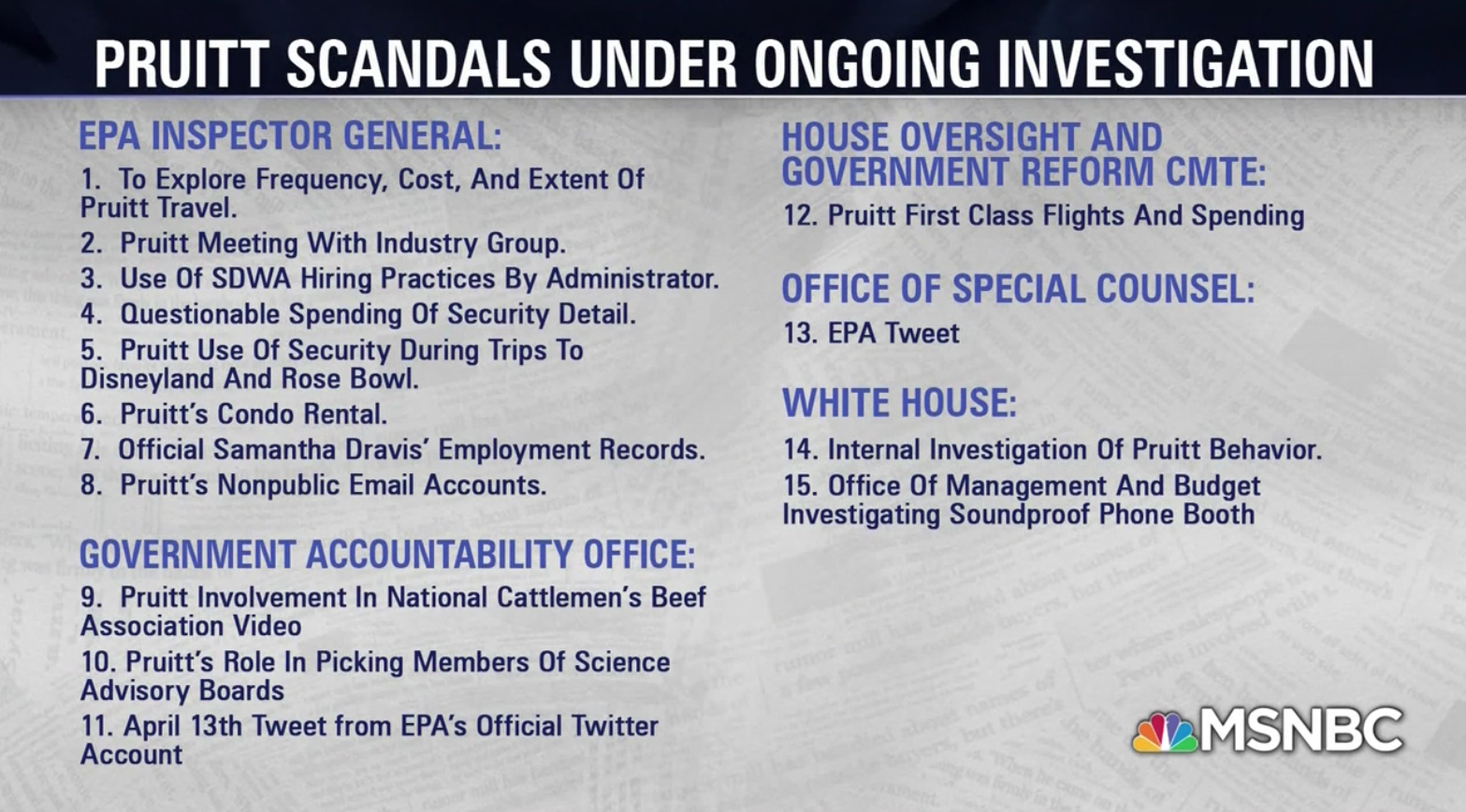 Maddow's departure board has been a regular fixture on the show since earlier this year.
The March 6 iteration of the board lead to Maddow noting she is running out of room on the studio's huge video walls for the list.
Just about a week later, designers switched to a three column layout for the board.
Then, in April, one of the video walls failed during the live broadcast, causing the departure board to disappear from behind Maddow.
MSNBC's "Deadline: White House" has also used Studio 3A's video walls to display a list of the then nearly 400 people, places and things Trump has attacked on Twitter — including host Nicolle Wallace herself.
NewscastStudio reached out to MSNBC for comment on why the departure board wasn't used and if viewers can expect to see its return and will update this story if the network issues a statement.