Maddow's 'Trump departure board' grows as Tillerson added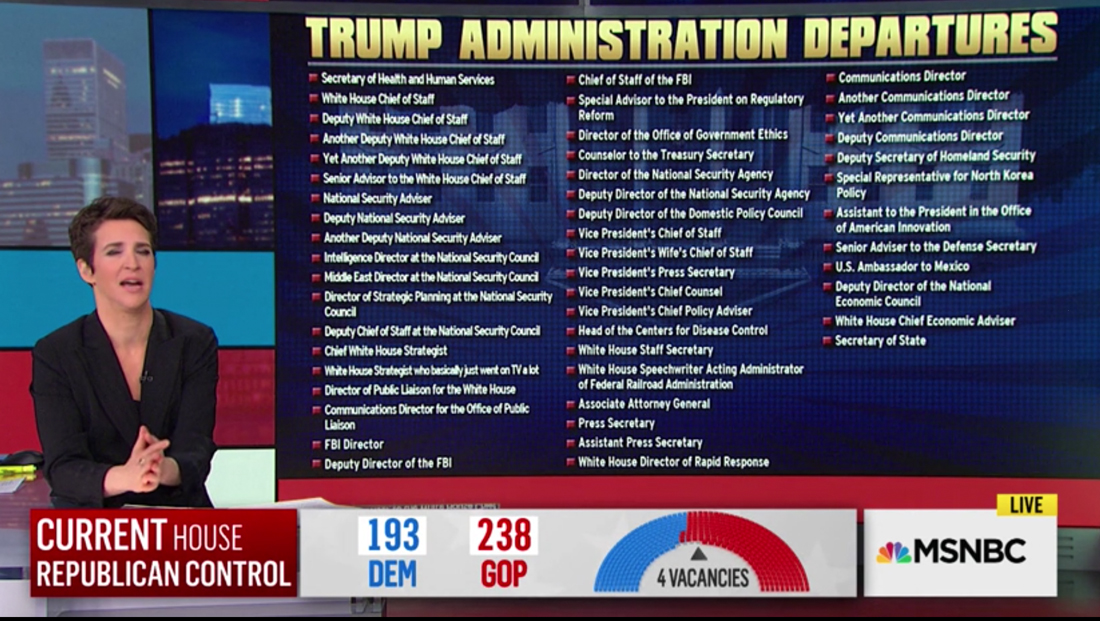 With Rex Tillerson out as Secretary of State, Rachel Maddow's "departure board" that is displayed on the studio's video walls was able to get slightly larger text thanks to a new layout.
The "Trump Administration Departures" board, which has been a running feature on MSNBC's "The Rachel Maddow Show," was switched to a two column layout, which allowed for slightly larger text and space between lines.
In addition due to the special election data at the bottom of the screen, the shot's framing was changed slightly.
Unfortunately, Maddow has not gotten her octagon shaped studio yet, something she jokingly said on the March 6 edition of her show would be required as the departure list grows.