Maddow's 'Trump departure board' fails during broadcast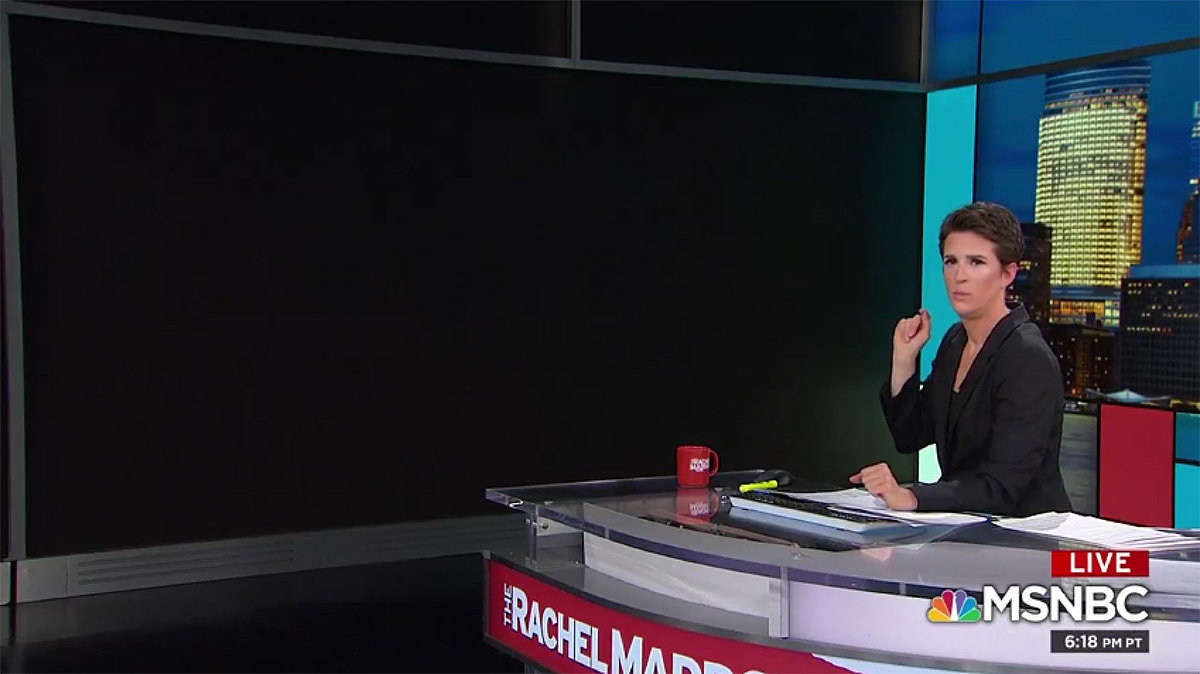 While the "Trump Administration Departures" board has been an ever growing part of "The Rachel Maddow Show" on MSNBC, tonight, the board had a bit of a hiccup.
While Maddow was reviewing the latest departures, related to the firing of National Security Advisor John Bolton, the LED video wall lost its content feed, displaying just a black screen. Studio 3A's other monitor walls continued to show the regular "Maddow" graphic loops.
Maddow brushed off the momentary failure, noting the control room was telling her they also had no idea what had happened.
The "Departures" board continues to grow as the staff changes in the White House, with Maddow even joking on the March 6 edition of her show that she'd need a larger, octagon shaped studio to review the growing list on-air.