ABC's creates movie poster-esque look for Tham Luang cave rescue special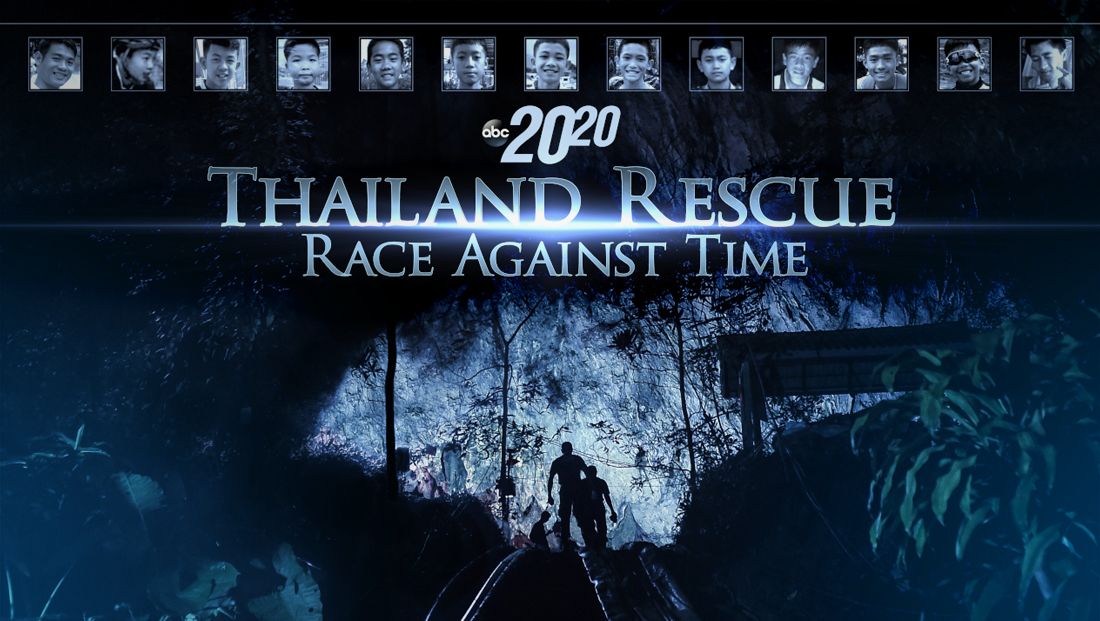 ABC News' look for its special documenting the rescue of a boys soccer team trapped in the Tham Luang caves in Thailand uses a dark and brooding look that echos a dramatic movie poster.
.@ABC News Plans '20/20′ Special on Thailand #CaveRescue https://t.co/5Xy8tbztph #TVNews #BroadcastNews pic.twitter.com/Fi7Mdf4okX

— TVNewsMix (@TVNewsMix) July 10, 2018
The teaser graphic, released by ABC Tuesday, July 10, 2018, uses a dark blue color scheme with a rough textural effect applied.
At the center, two walking figures can be seen headed toward a halo of light — while small headshots of all 12 boys and their coach run along top.
Above, ABC, backing off (at least a bit) from its normal text-heavy naming, has given the special the title "Thailand Rescue" with a subtitle of "Race Against Time" with a burst of light separating the stylized lettering.
The special, which is a special edition of "20/20," will air Tuesday at 9 p.m. eastern hosted by David Muir and Amy Robach.
The dark, dramatic design along with a font that's reminiscent of Trajan, sometimes dubbed the "horror movie" font, give the graphic the look and feel of a movie poster.
The look is mainly dark and dramatic, though elements of light also hint at hope and the proverbial "light at the end of the tunnel."