Tencent's World Cup look combines bold graphics, virtual and augmented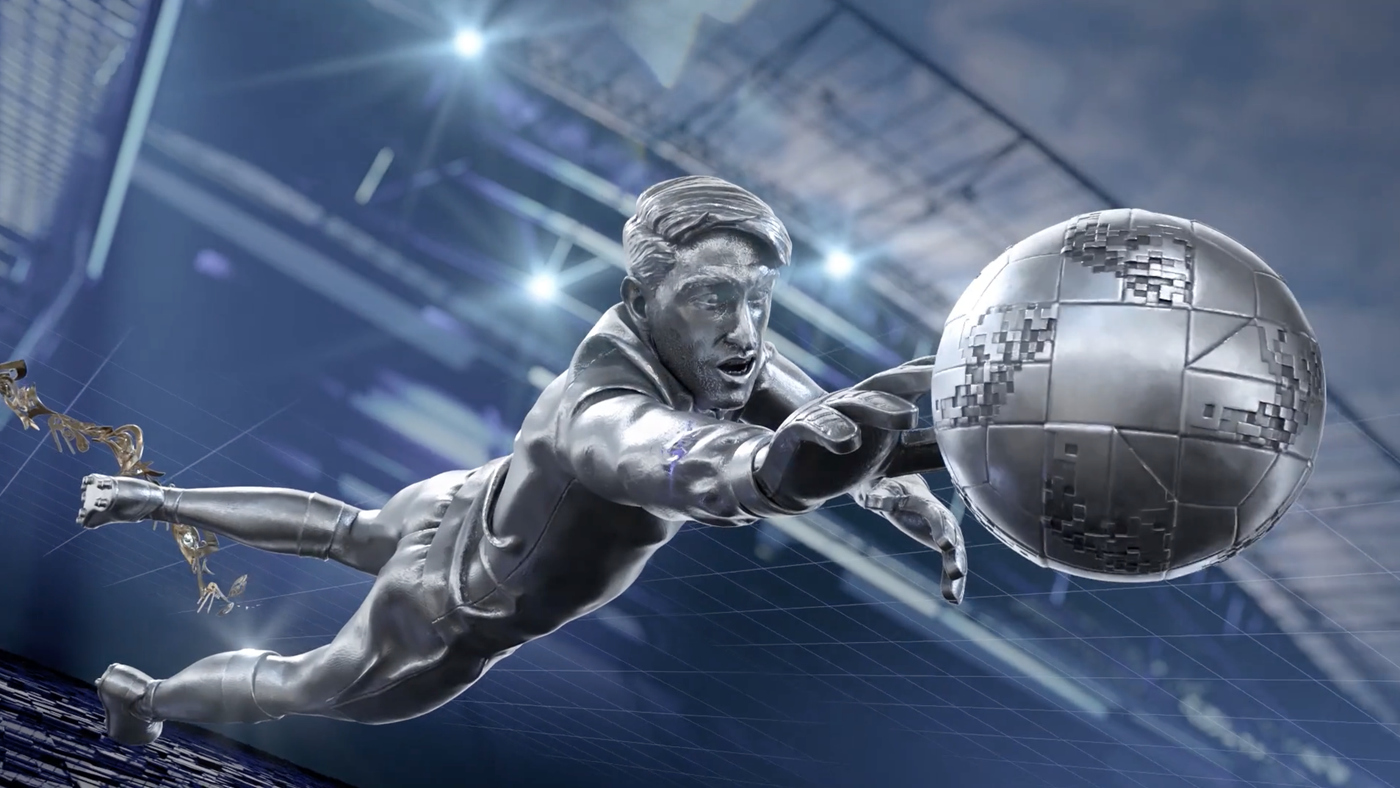 Motion Graphics
While the Tencent graphics do include 3D models of Russian landmarks and stadiums, the overall look shies away from using too many Russian cultural references, unlike what many other broadcasters have on offer this World Cup. Instead, the look focuses on detailed 3D models, text and metal trusswork and grids.
The graphics include 3D statuesque European football players rendered in a dull metallic sheen that "peels away" to reveal imagery of the flags from around the world.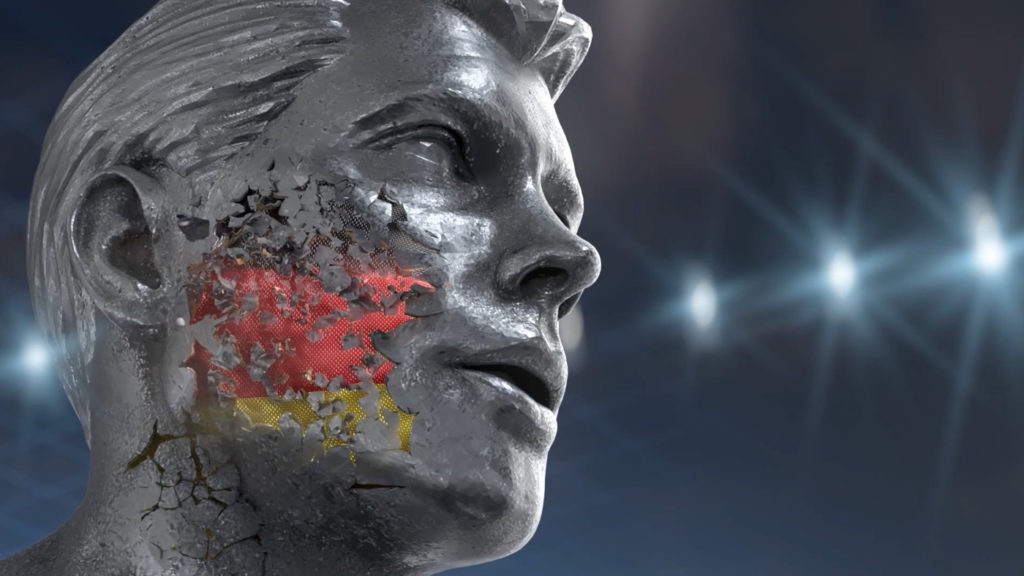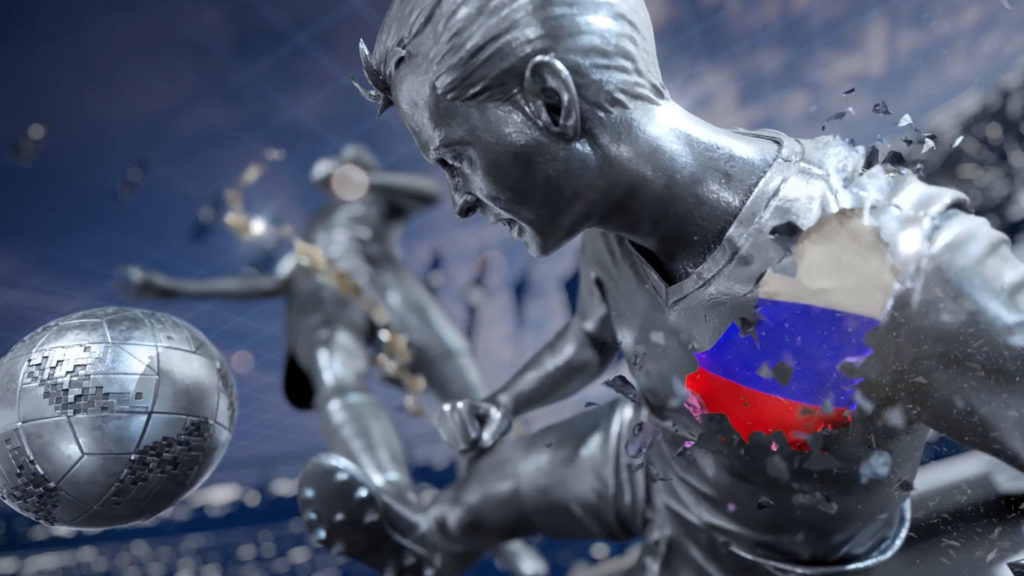 As the metallic flakes peel off, they gently float away and sometimes form floating metallic charm-like elements with a soft bronze or copper sheen.
These elements are mixed with 3D lettering, flags and plates to create various full-screen graphics.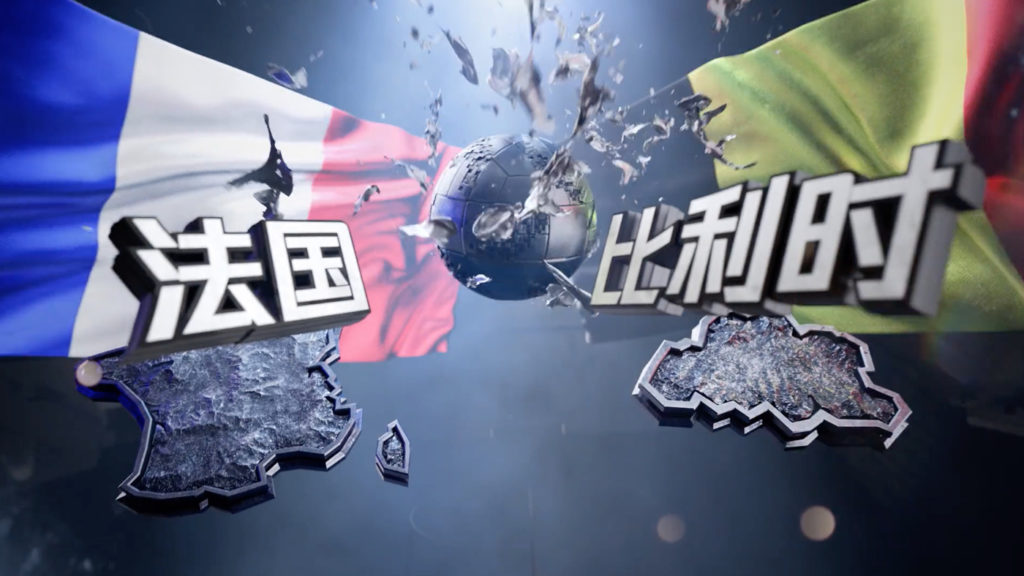 Girraphic worked on the Tencent Sports World Cup project for over five months with a team of 25, creating all aspects of the visual presentation, allowing the streaming service to capture and analyze the World Cup like no other streaming service has before.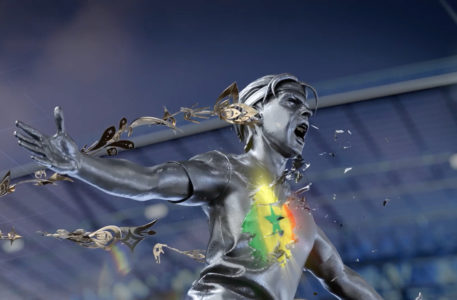 Motion Graphics
Tencent World Cup 2018
View more images of this project...
Interestingly, Tencent is not an official rights holder for the games, instead, using its platform to create engaging fan wrap-around programming.
Video Reel