'Washington Week' on PBS debuts new set, part of larger makeover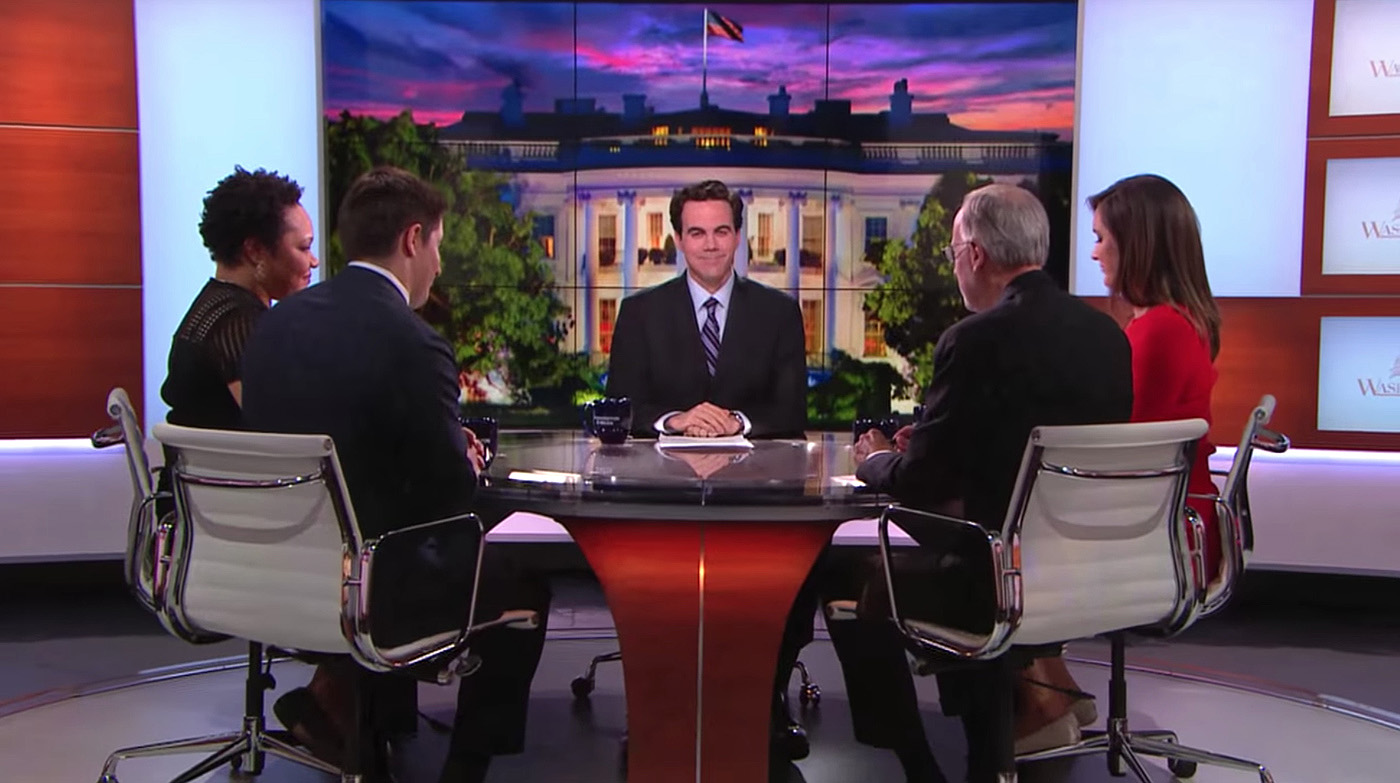 "While we all enjoyed the old orange-and-blue colored set that 'Washington Week' had used since around 2000, mostly because it reminded us of our beloved late friend and inspiration, Gwen Ifill, we knew it was time for an update after about two decades," wrote Costa in a post about the new set on the show's website.
"My hope is that Gwen would smile if she saw the new set — and that you will, too," he added.
As is typical with panel-style shows, the set is built in segments that wrap around the moderator's table. Space between these segments then provides camera positions in a variety of angles from vantage points around the studio.
This type of setup not only allows for panelists to be seated facing each other, which helps facilitate discussion and debate, but also lets cameras capture a variety of "cross shots" showing combinations of guests and the moderator facing each other around an intimate, circular table.
"Washington Week" also shares its studio space with other WETA productions, so the set can be placed in storage during most of the week when the show is not taping.
Previously, the set was less structural and featured a variety of freestanding scenery set against a bright blue cyc with bold gobos suggestive of stone columns.
Correction: A previous version of this story misidentified WETA's relationship to PBS. It has been corrected to clarify it is a "member station."