San Diego forecaster dumbs down map for 'the guys in the back'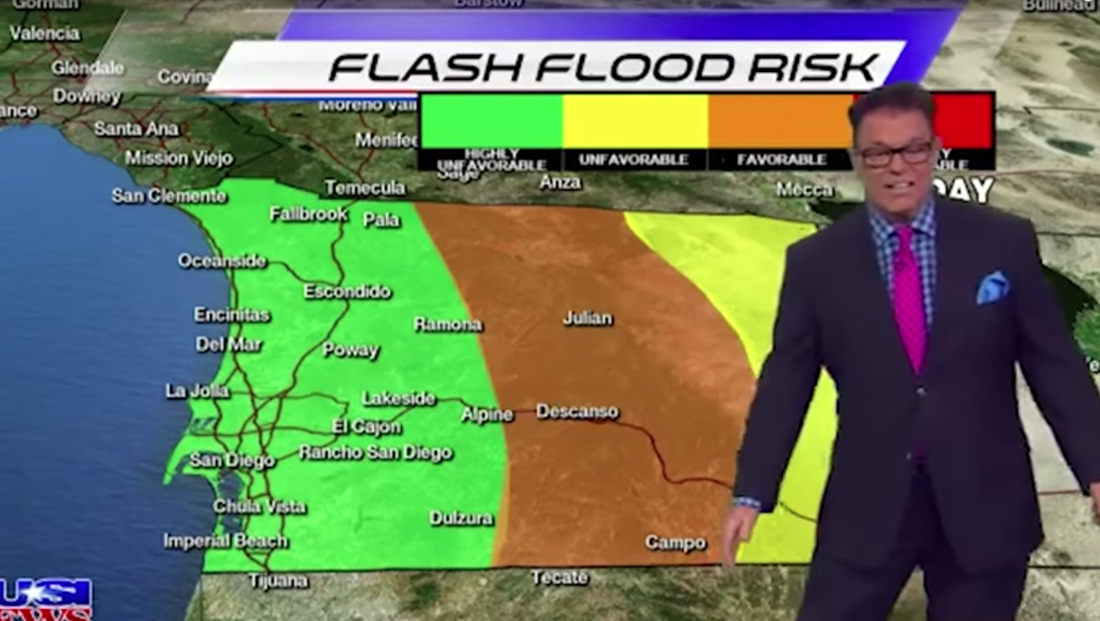 KUSI meteorologist Mark Mathis thought he was being perfectly clear about flash flood risk in the San Diego market — but after some crew members expressed confusion over a map, he decided to call them out on air with a "dumbed down" version.
During a forecast earlier this, week Mathis this graphic with four color coded zones — ranging from "highly unfavorable" to "highly favorable" chance of flash floods.
The segments were green, yellow, orange and red, though his map appears to have skipped the red zone.
To Mathis, that weather-speak seemed clear enough but "the guys in the back" — "the production crew" — apparently were confused by the graphic and called Mathis out on it off air.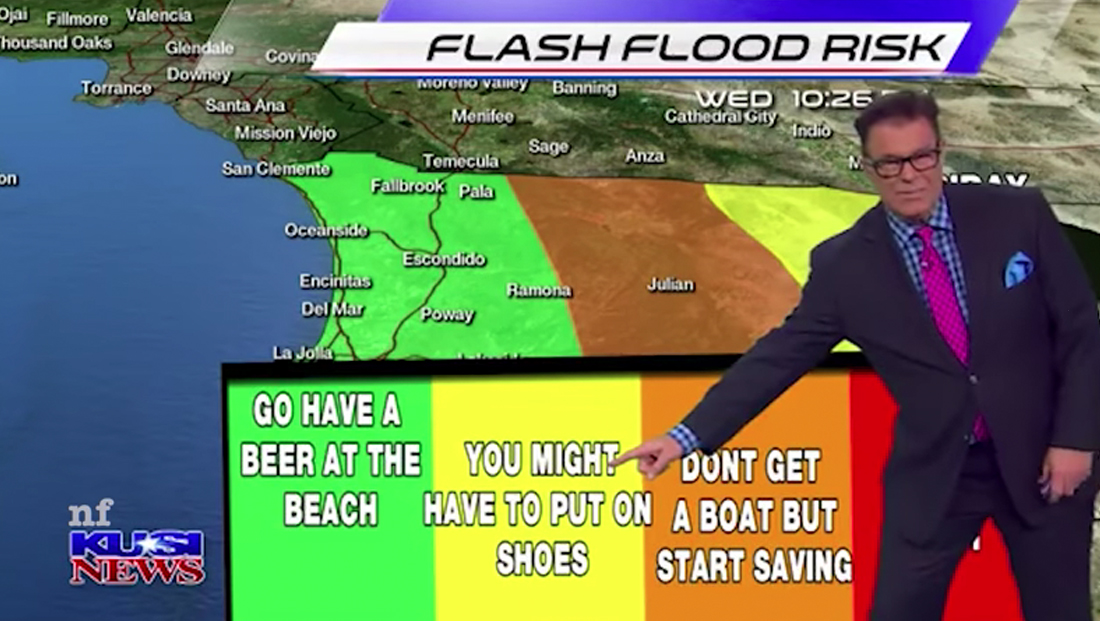 In response, Mathis modified his map to with four new labels: "Go have a beer at the beach," "You might have to put on shoes," "Don't get a boat but start saving" and "Buy a boat."
Phrases such as "highly unfavorable" and "highly favorable," while not necessarily using SAT-level vocabulary, is a bit jargon-y — think "high rate of speed."
That said, Mathis's flippant labels don't necessarily help matters either.