Houston NBC takes home Silver at PromaxBDA Local Awards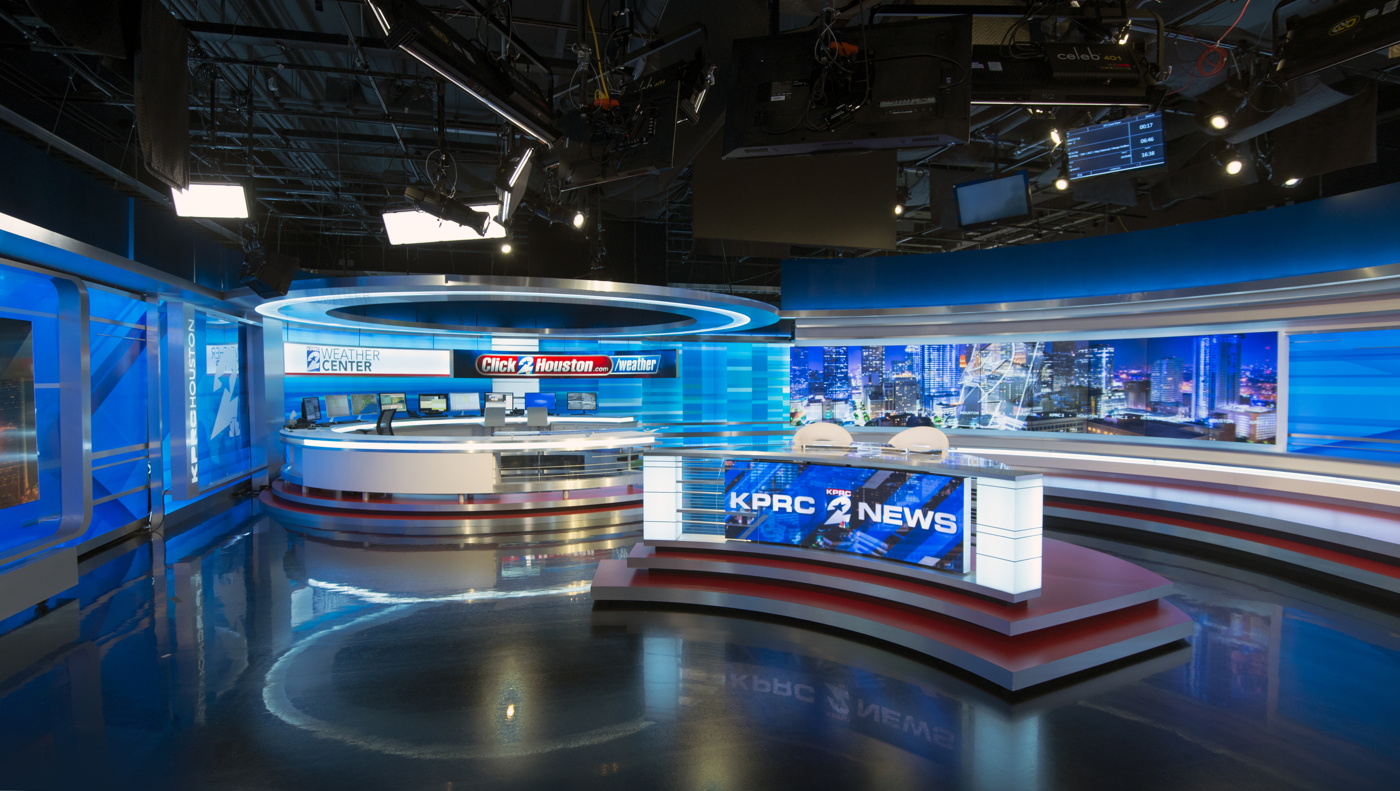 KPRC, Click2Houston, recently took home silver at the PromaxBDA Local Awards for its scenic design from Michael Wright of WrightSet.
"KPRC let us off the leash with this project. They expected innovation and shootability and they got it," notes Wright. "The 90° seamless 'NewsCube' LED display was a WrightSet design that came to life with the help of the tech geniuses at AV Design Services."
The studio debuted in April 2017 as Graham Media Group's station moved to a new facility next door in Houston.
"We chewed up nearly every inch of studio space and built a expansive shot list that took advantage of nearly every inch of scenic."
The set was fabricated by 2020 Exhibits in Houston.