NBC News sends mini cameras through New Mexico tunnels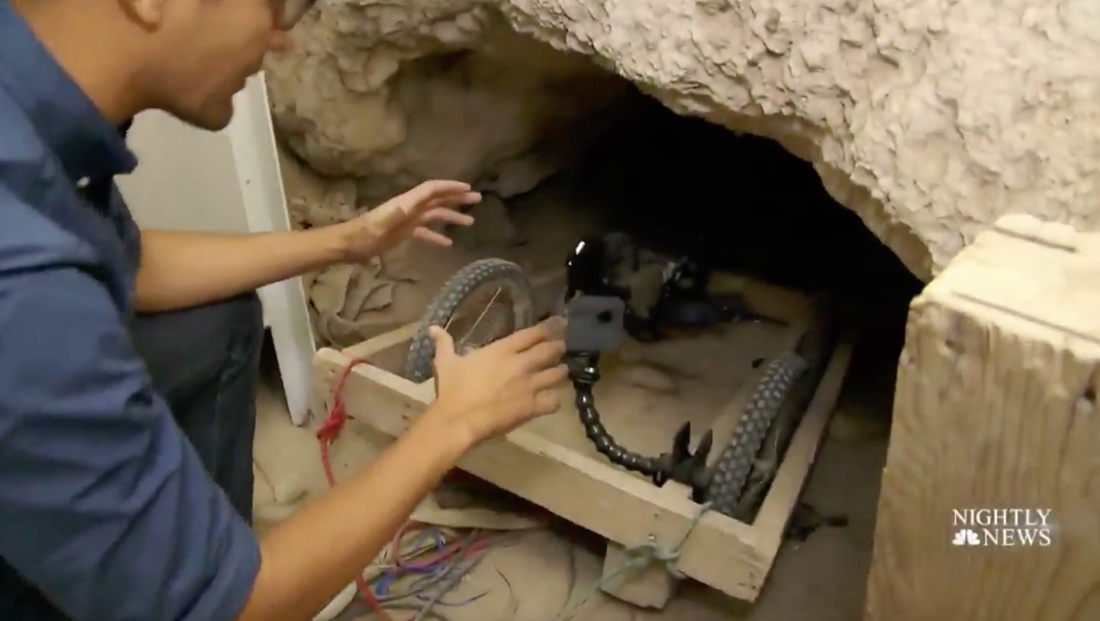 NBC News gave viewers a unique view of the tunnels discovered at the New Mexico compound outside of Amalia raided by authorities.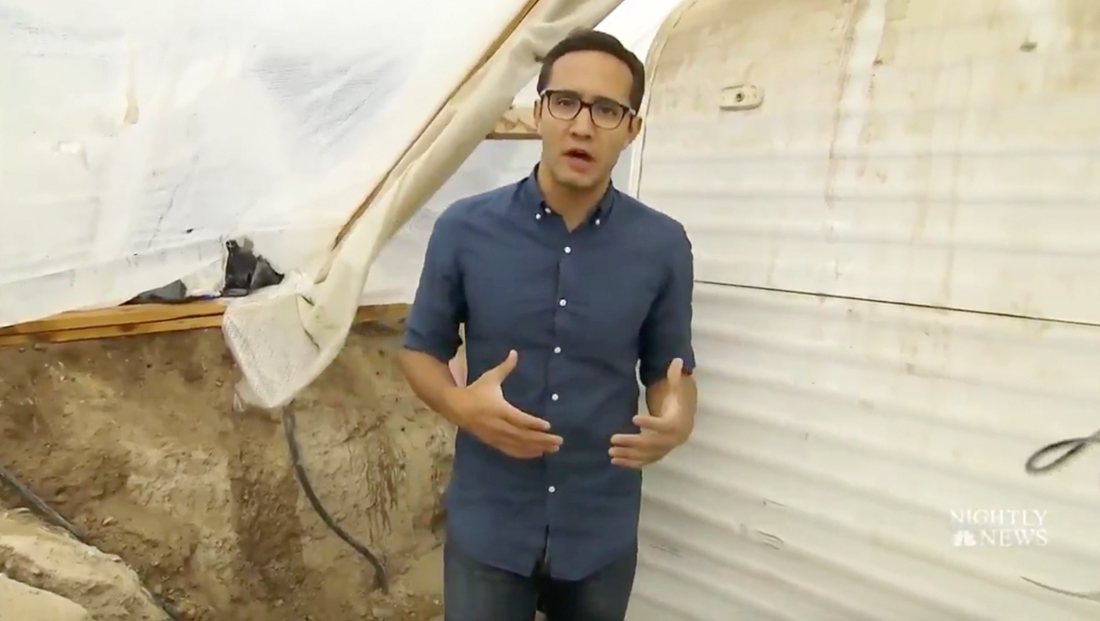 Gadi Schwartz, anchor of the network's Snapchat newscast "Stay Tuned," who was dispatched to the scene and joined "NBC Nightly News" Friday, Aug. 11, 2018, showed how the NBC team worked with the property owner to put small, unmanned GoPro cameras on a motorized platform on tracks running through the tunnels.
The tracks were built by the people living on the property and remained in the tunnel complex after the raid.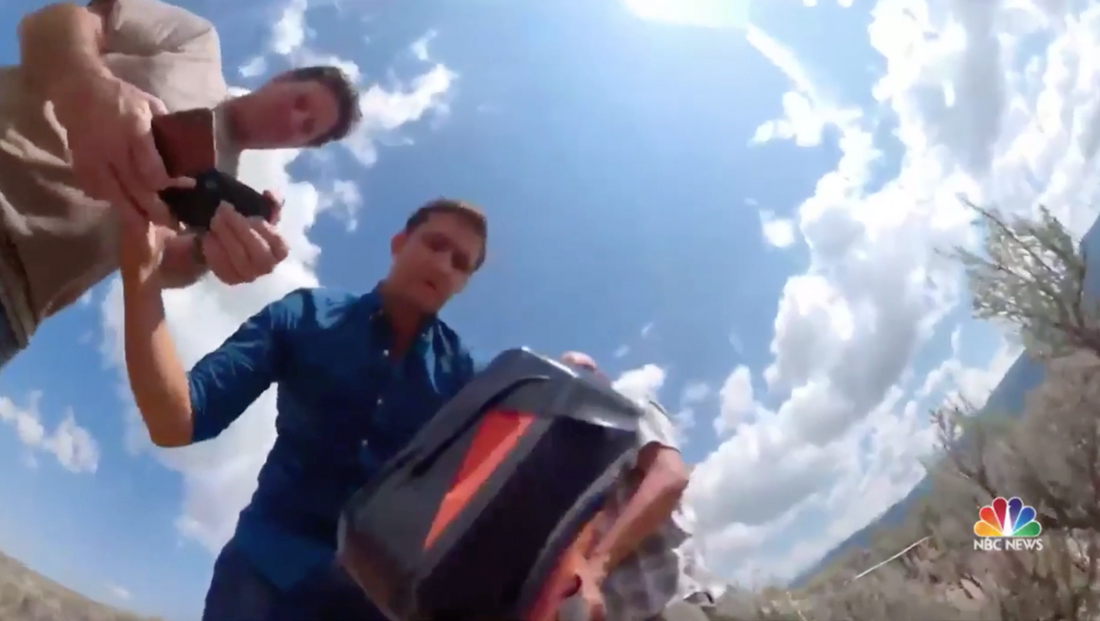 Schwartz's package included several shots taken by the cameras — and also gave viewers a reverse view as the camera entered the tunnel.
Correction: An earlier version of this story incorrectly identified who NBC worked with to obtain the shots.