Networks serve up 'R-E-S-P-E-C-T' for Aretha Franklin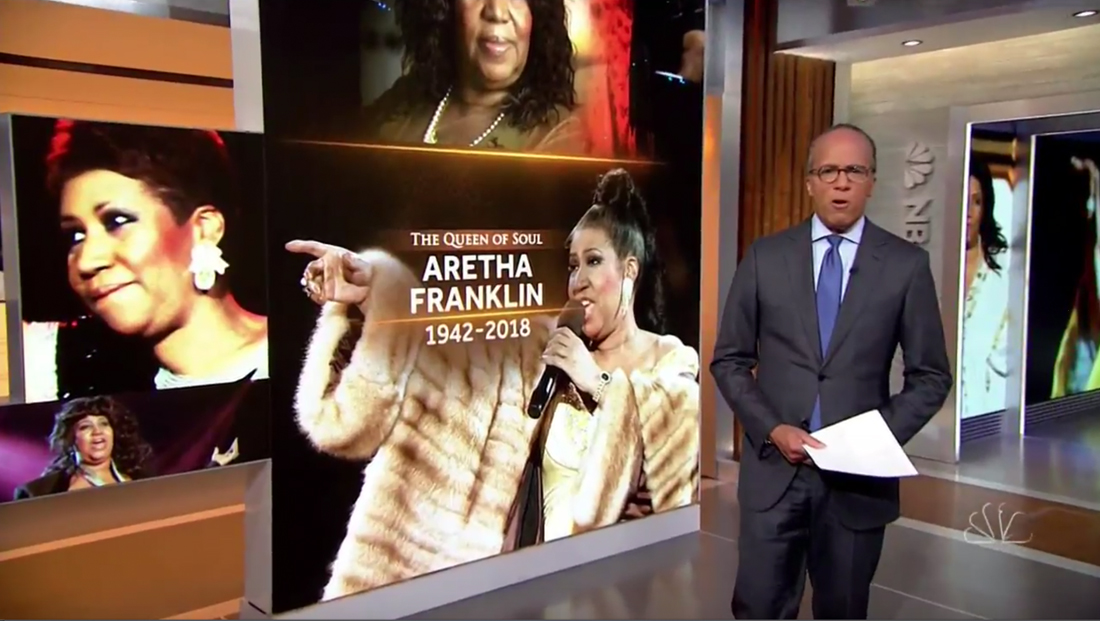 After the death of the "Queen of Soul" Aretha Franklin, all three network newscasts offered extended coverage that paid tribute to her life and musical talent.

After leading with the tease "Death of a queen," "NBC Nightly News" anchor Lester Holt kicked off the newscast, like he frequently does, from next to the LED "video tower" in Studio 3A.
.@FoxNews uses #PattiLaBelle photo during #ArethaFranklin coverage https://t.co/0SRiMAIBLp #TVNews #BroadcastNews pic.twitter.com/PkUMF8R087

— TVNewsMix (@TVNewsMix) August 16, 2018
The "jigsaw" LED panels to the left contained numerous photos of Franklin throughout her career, while the tower itself featured a gold graphic with "The Queen of Soul," her name and her year of birth and death.
Holt then lent his voice to an overview of Franklin's life and legacy, before returning on camera, this time with the vista wall alcove behind him showcasing additional imagery and tossing to Ron Mott in Detroit.
Following this, "Nightly" dedicated about two minutes to playing a selection of Franklin's most popular sounds, including "Respect."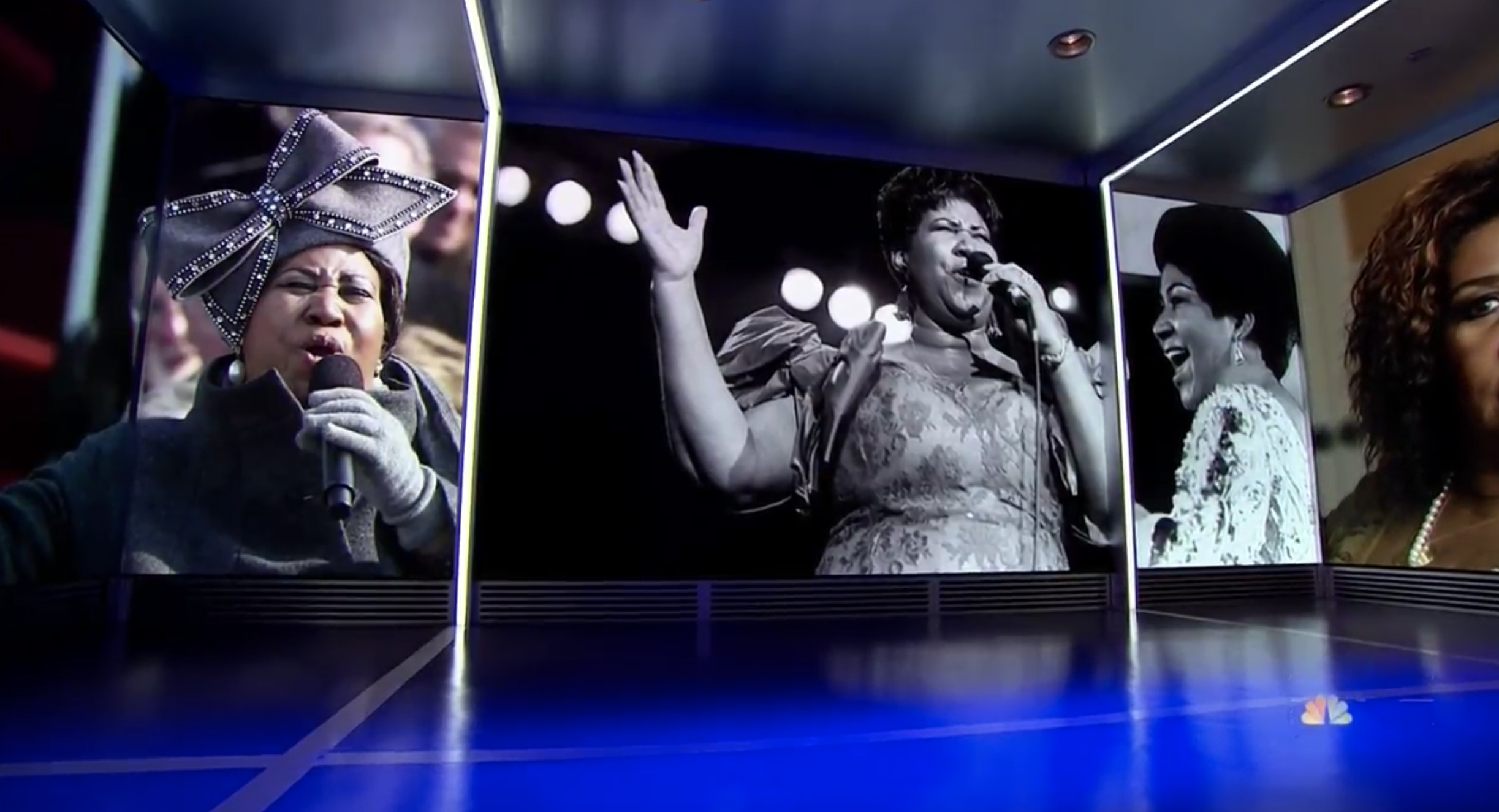 "Nightly" then shifted gears and covered the rest of the news of the day, before forgoing its normal kicker rotation for Holt to play a song with personal meaning to him — "Angel" — while showcasing even more images of Franklin on the alcove.
Thursdays normally would feature "Spotlight," which focuses on pop culture, so devoting additional coverage of Franklin didn't actually disrupt that flow — although it wasn't presented under the "Spotlight" name.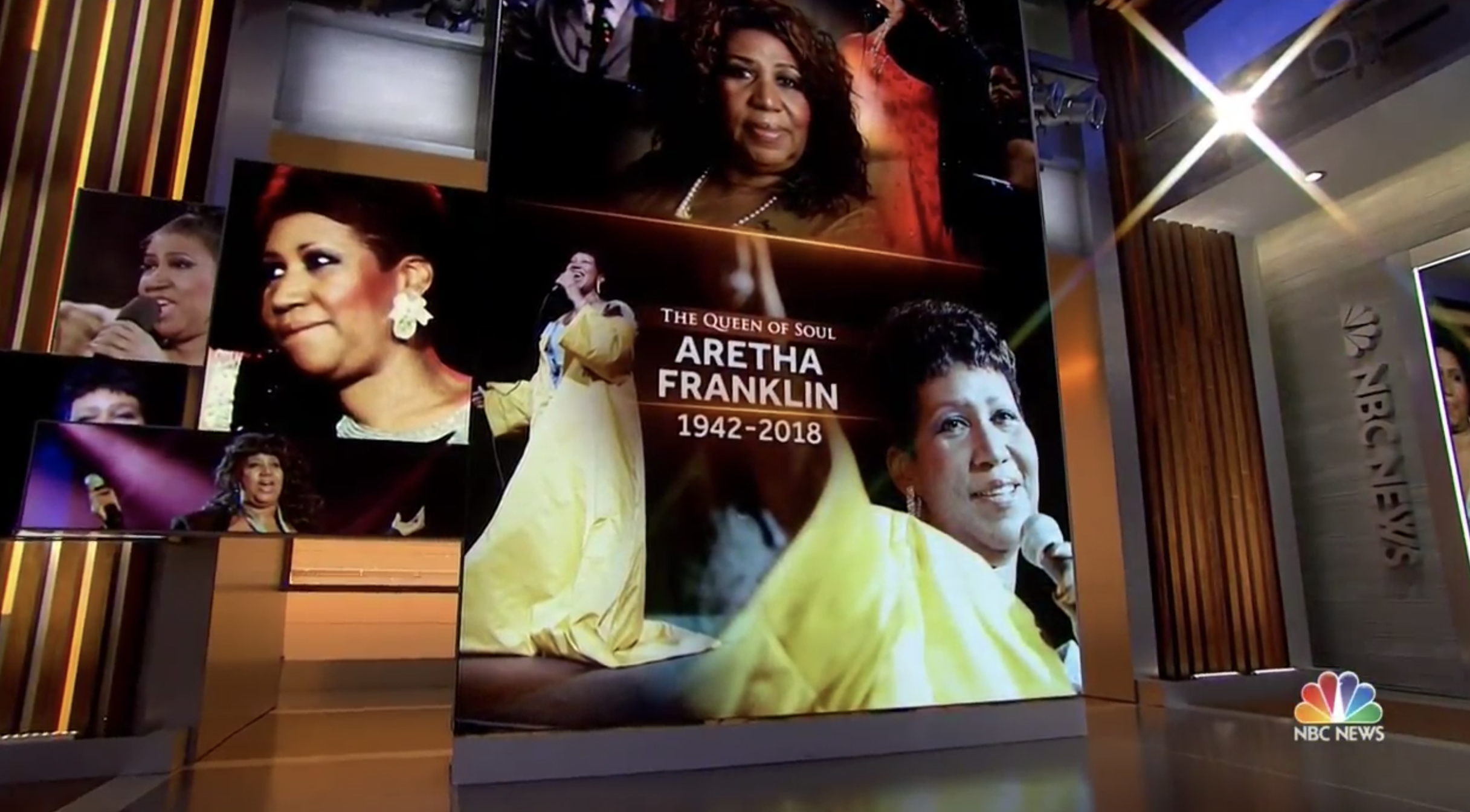 After closing the broadcast, a short sequence of more Franklin music played, again using the video wall alcove before switching to the video tower with the similar image used at the top of the broadcast.