BuzzFeed News' 'Profile' blends clean portrait motif with warmer, intimate set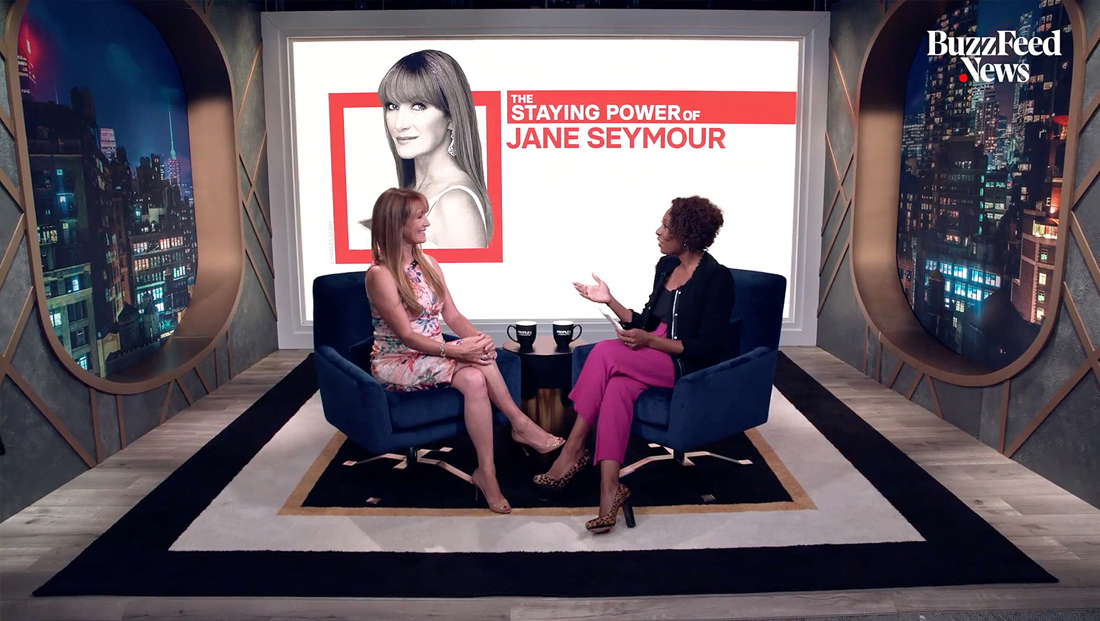 Design firm 513, lead by Tom Lenz and Mel Lovric with support from Kat Lopez and Danielle Iacovelli, created a warmer, textural look for "Profile."
The space, which includes art deco elements, is dominated by a large video wall along the back behind the interview area.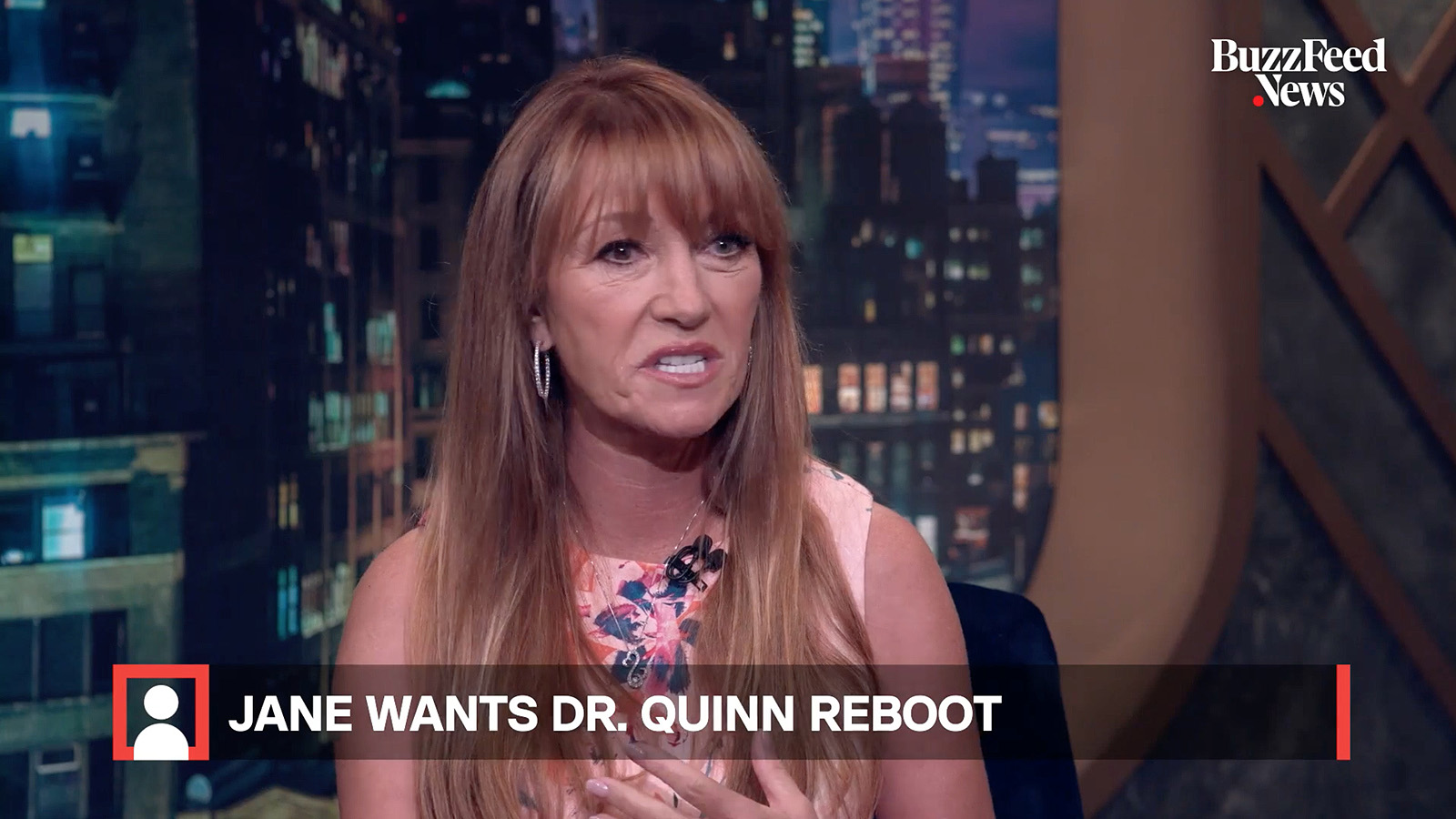 On either side, two walls with a brushed gray-blue background and accented with a diagonal grid created from a muted gold, which also appears in the thick frames that wrap around faux "windows" outfitted with printed cityscape backgrounds.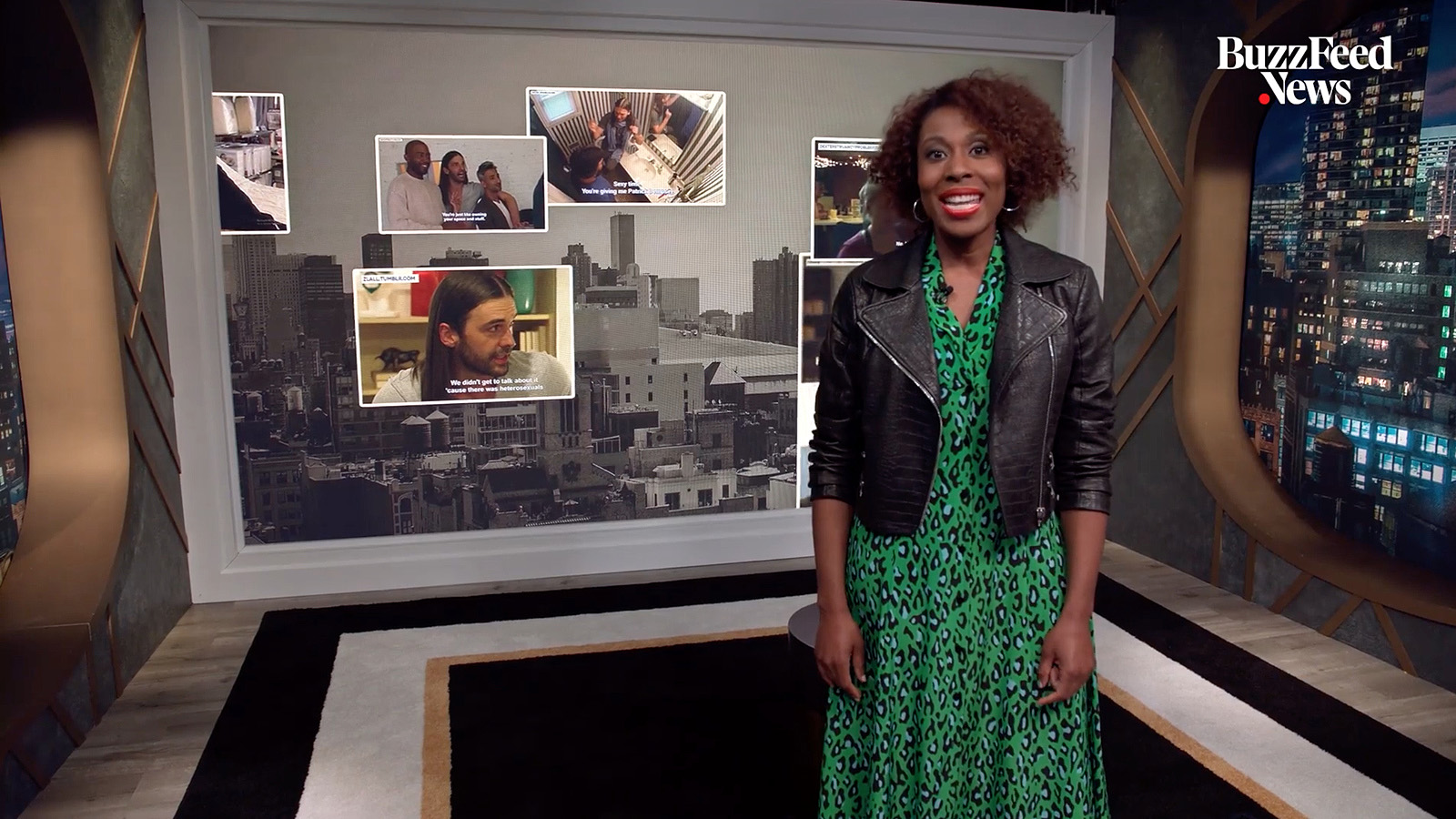 The set's seating and table can also be removed, meaning the space can be shot as a standup using the video wall as a topical background.
The square icon motif is reflected in a bold area rug in the middle of the set, while the clean white frame around the video wall is another reference to the "portrait" motif.
Much of the textural look of the walls is emphasized by the studio's lighting design from Lance Darcy of The Lighting Design Group.