Cable news spends much of the day in 'breaking news mode' over Cohen deal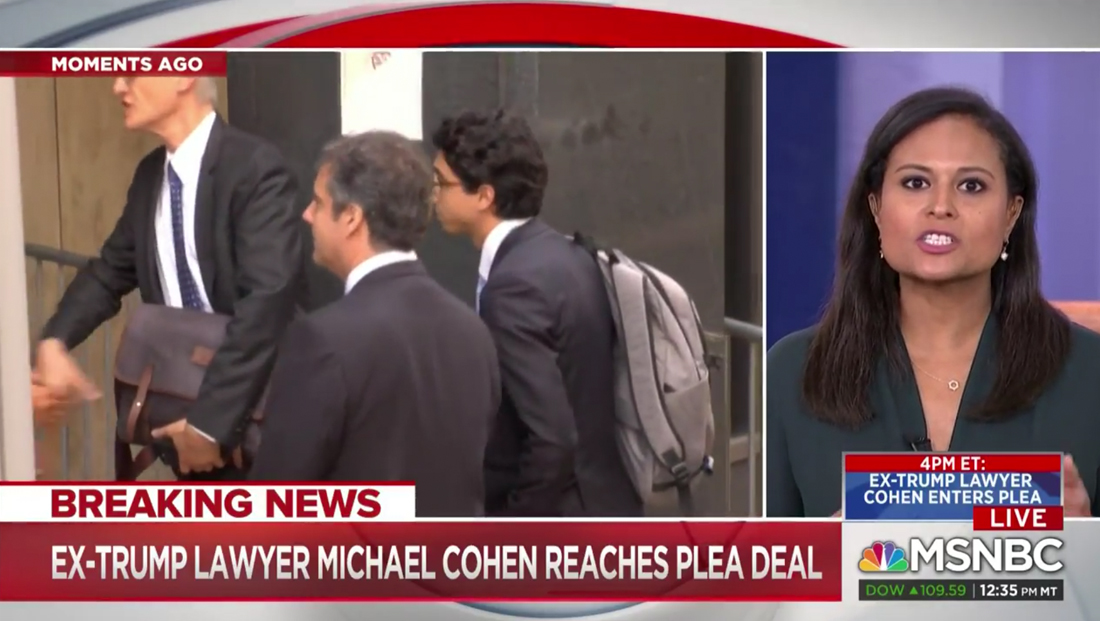 All three of the major cable news networks dolled out plenty of breaking news banners for much of Tuesday, Aug. 21 as Michael Cohen's plea deal moved from speculation to scheduled.
Coverage kicked into higher gear around 1 p.m. eastern when word came that Cohen was expected in court around 4 p.m. — though reports of a plea began trickling in in the late morning.
MSNBC added a box teasing when Cohen was expected to enter a plea.
Fox News, meanwhile, used its "Fox News Alert" branding to break the story, first sourcing ABC News and then turning to its own reporting.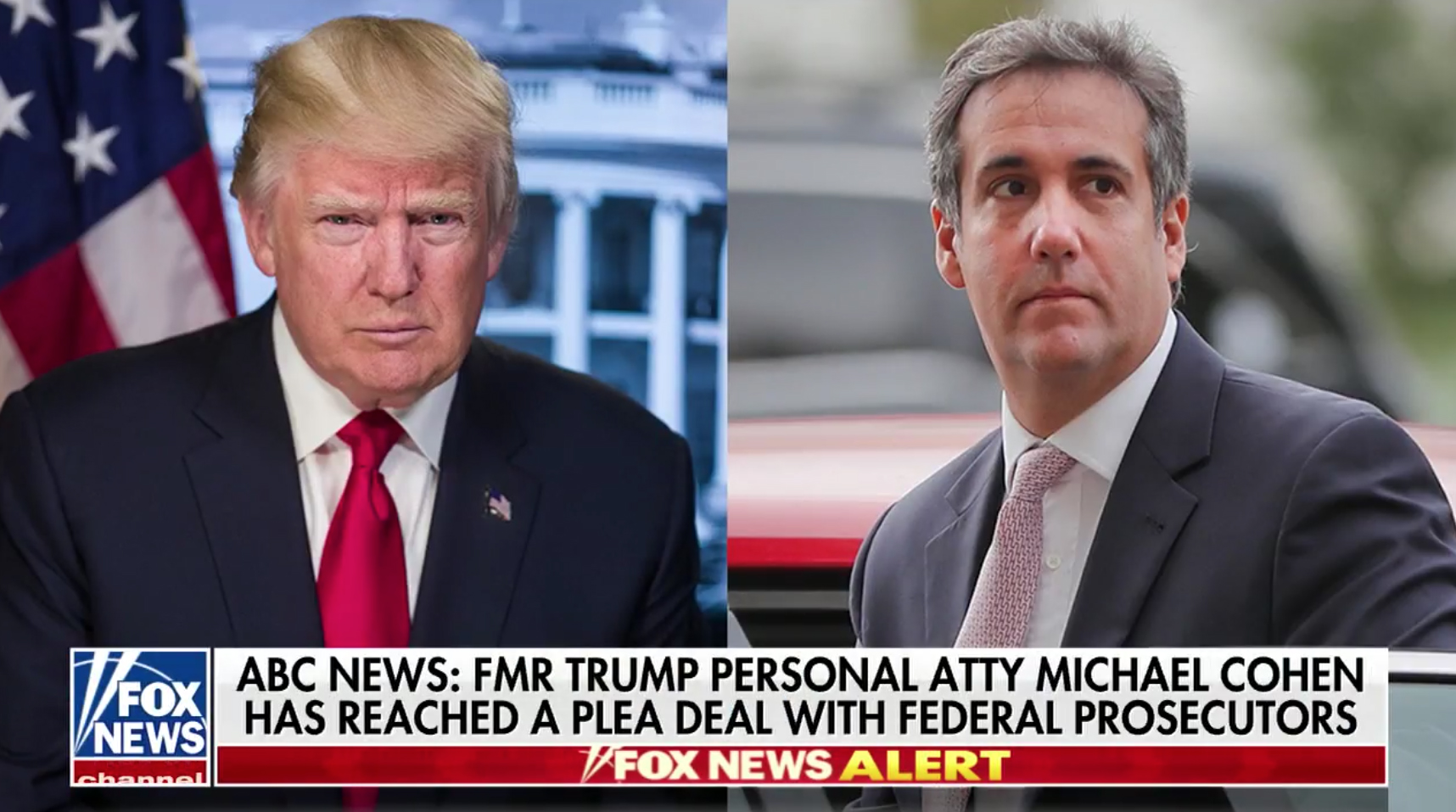 During a good portion of the afternoon under "Shepard Smith Reporting" hit the air at 3 p.m., Fox was also running a tease box for the 5 p.m. news conference about the missing teen Mollie Tibbetts.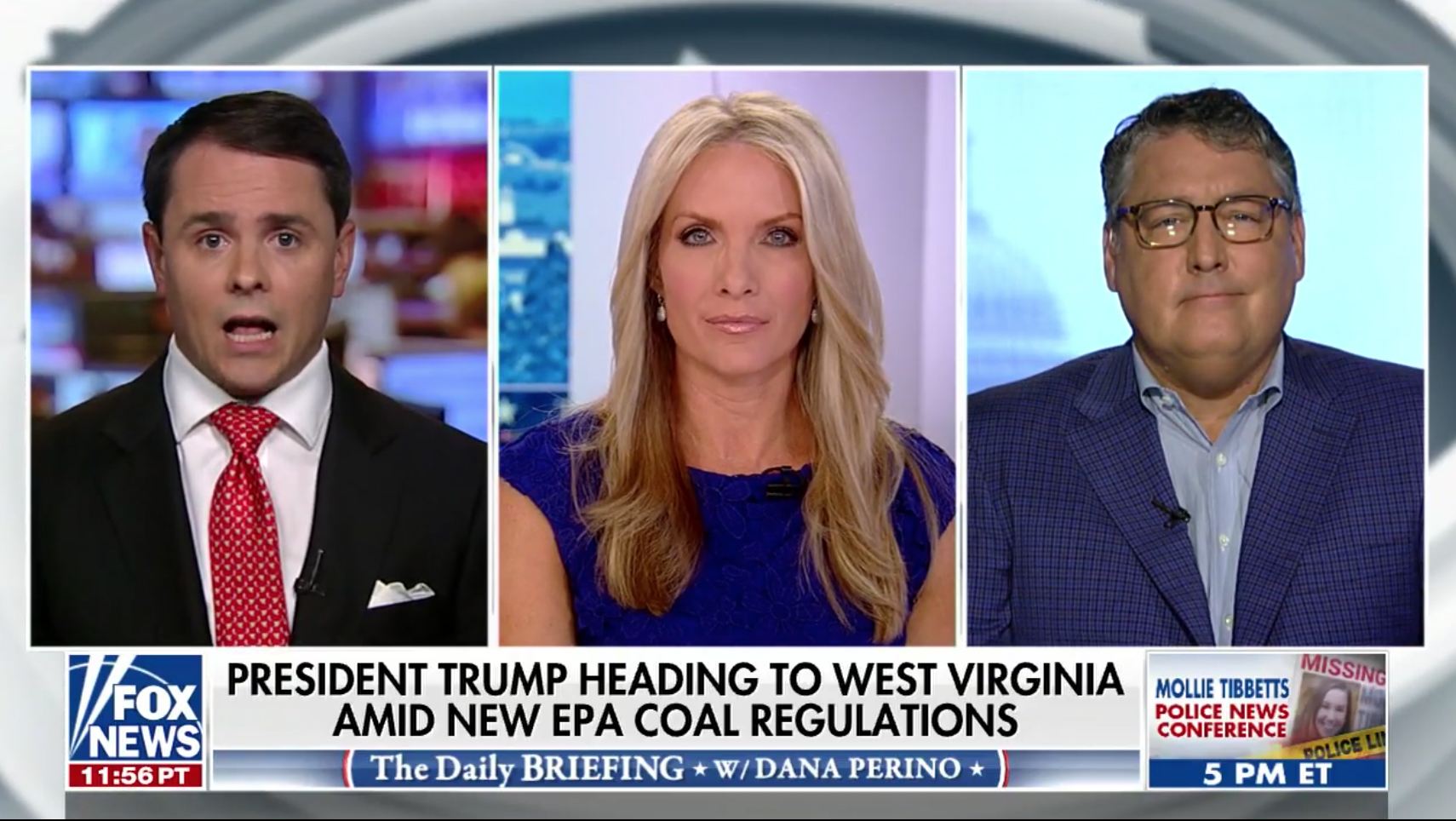 Once Smith took over, however, the network inserted live feeds from outside the courthouses where Cohen is expected to appear — as well as where a jury is deliberating in the Paul Manafort trial — the second big story of the day that the cable networks dedicated significant coverage to.
During other portions, only a single live feed in the lower right of the screen was used.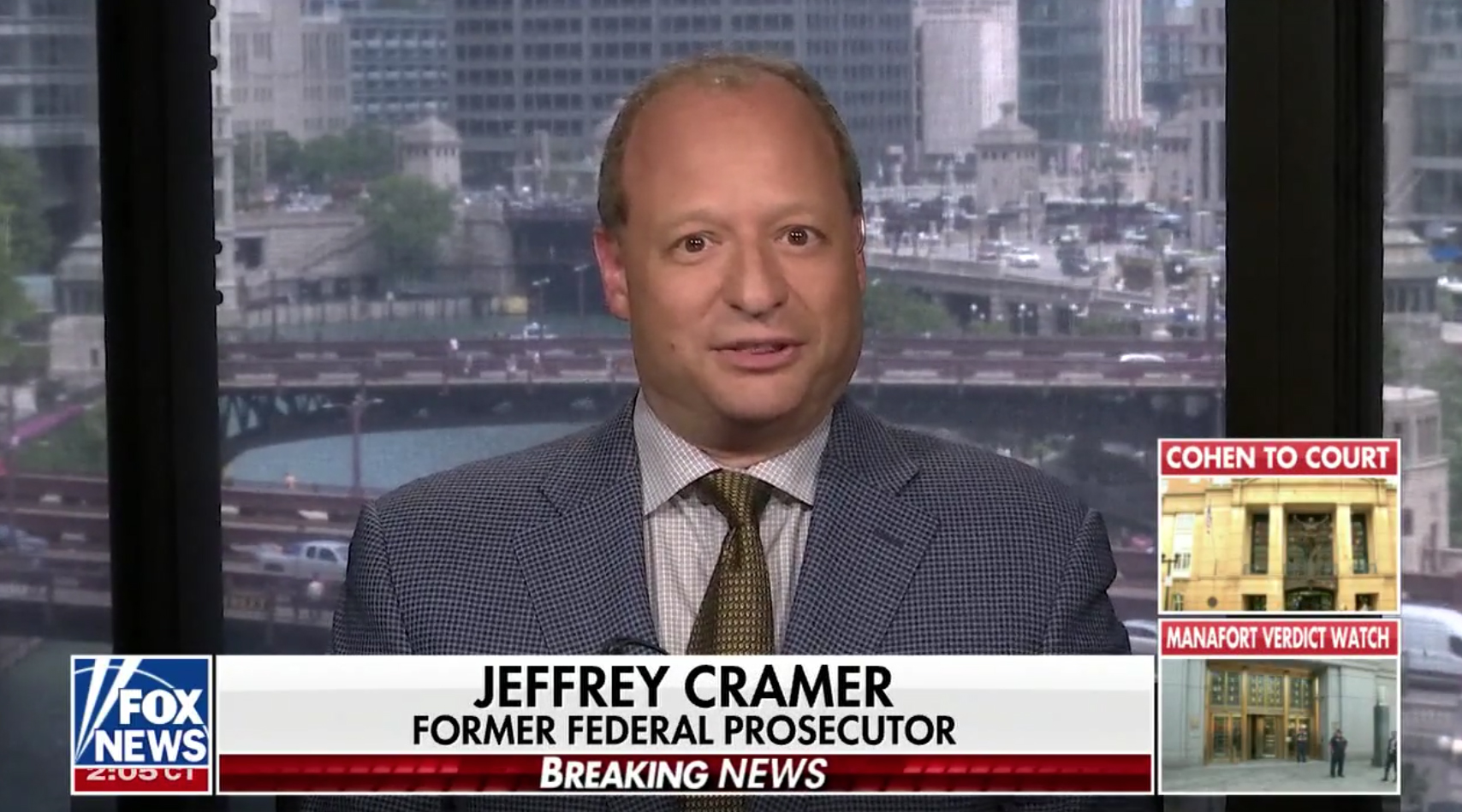 CNN, meanwhile, spent much of the day in breaking news mode as well, with its breaking news open being used at the top of several programming blocks.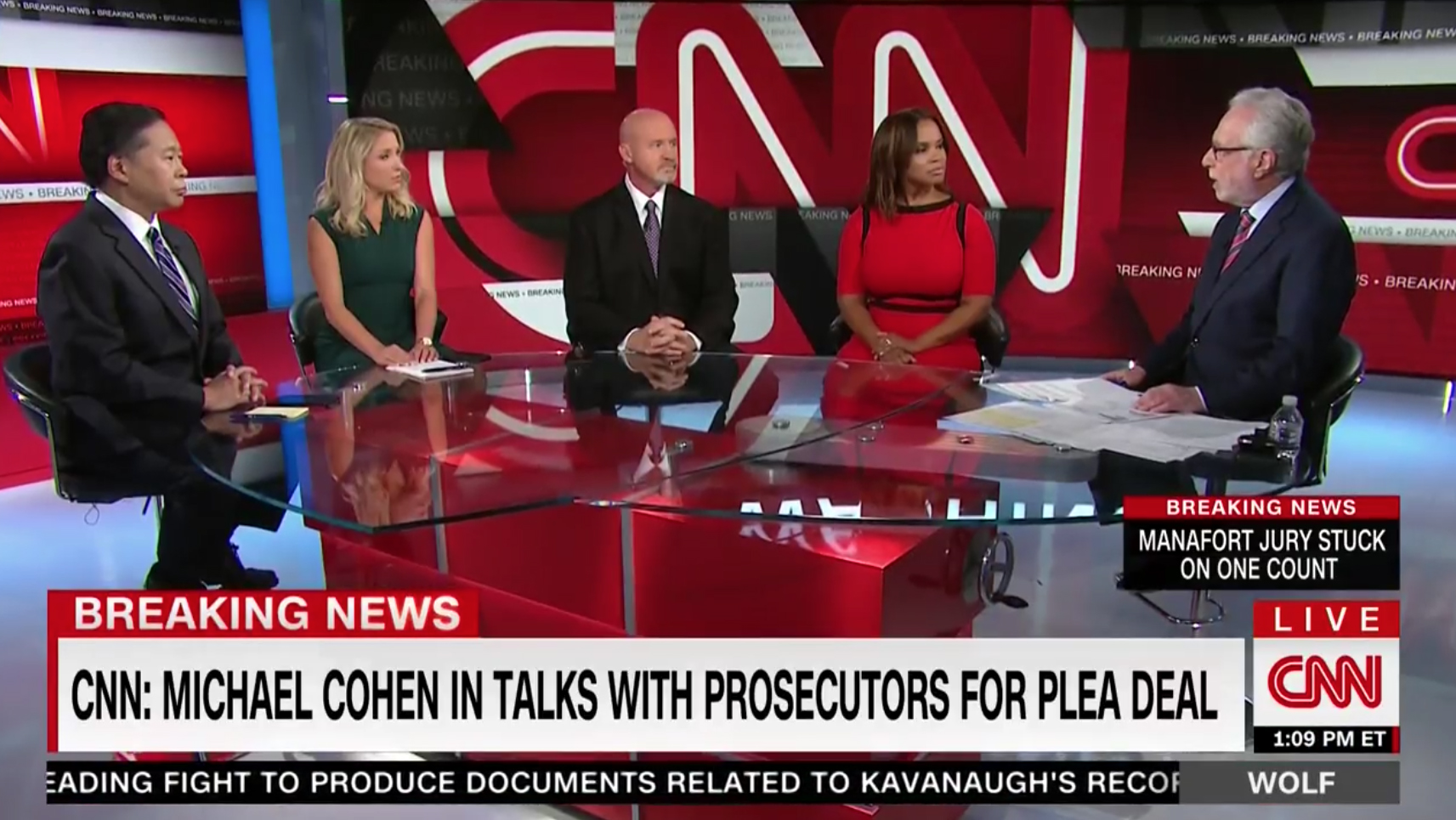 CNN also featured a Manafort tease box and, once the Cohen plea deal was firmed up, also carried a live shot outside the New York court house he is expected to appear at.