Networks pave the way with Hurricane Lane coverage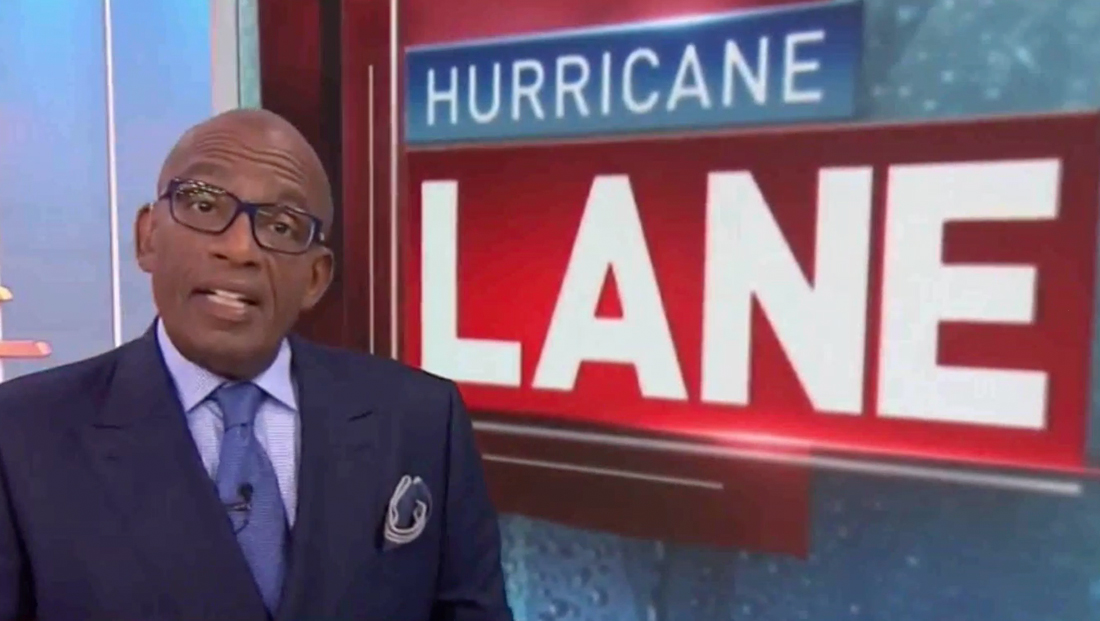 During a busy week of news, the networks are also tracking Hurricane Lane, a powerful storm near Hawaii that is already causing extreme rainfall and wind.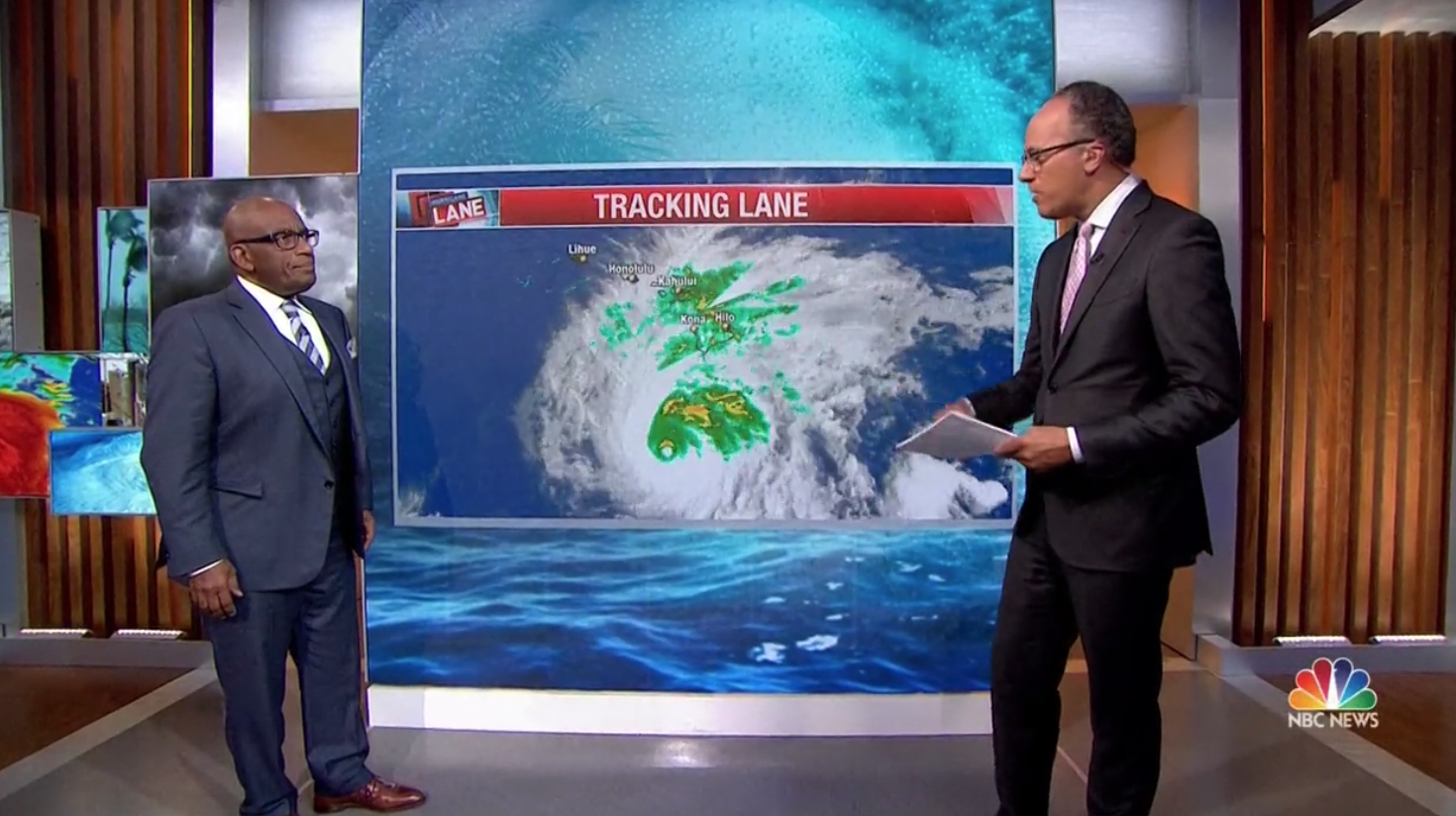 On "NBC Nightly News" Thursday, Aug. 24, 2018, "Today" host and forecaster Al Roker joined Lester Holt in Studio 3A, using, as he often does, the studio's video tower for weather maps.
The maps made use of the network's now standard hurricane logo featured the red and black warning flags.
On "Today" the next morning, Roker used Studio 1A's massive video wall to showcase a series of maps and information — including the standard radar and path maps but also mixing in wave and flooding data.
Roker started the segment with a relatively tight shot showing the dimensional sunrise logo sculpture and a large version of the Hurricane Lane logo.