Networks have varying responses to McCain's Saturday-night death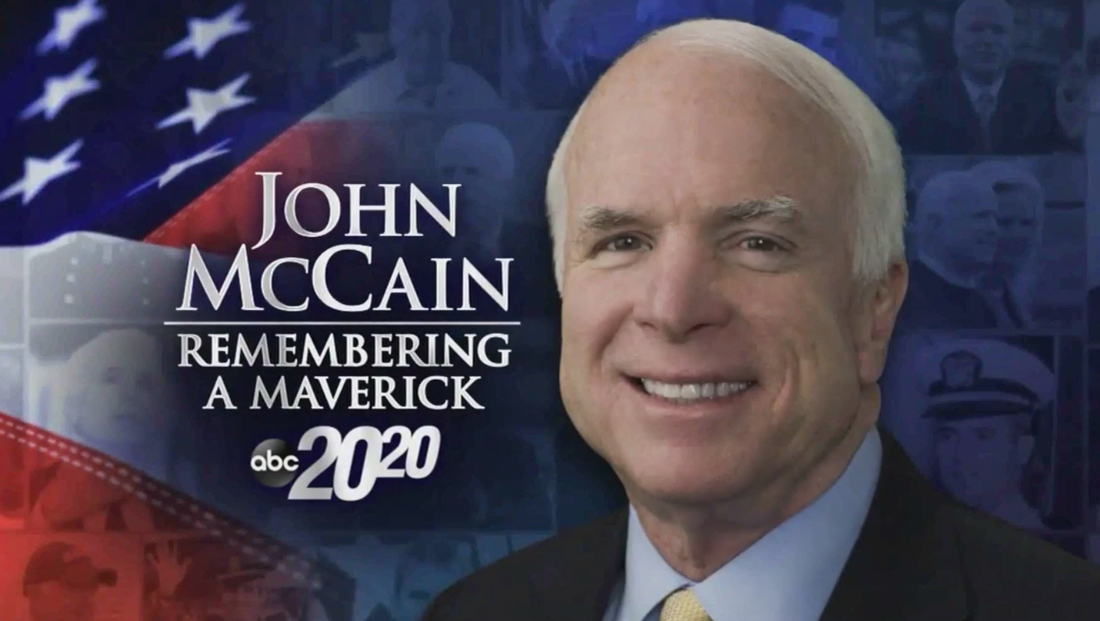 With the passing of Sen. John McCain being announced late on a Saturday evening, the cable networks were able to respond almost instantly with coverage, but the networks weren't quite as fast on the uptake.
Saturday evenings are a notoriously slow time in network newsrooms, meaning talent and producers may not have been readily available — especially the main teams.
Cable nets are all covering death of #JohnMcCain pic.twitter.com/A1OqM16OjK

— NewscastStudio (@newscaststudio) August 26, 2018
At the time the news broke, NBC was airing an "America's Got Talent" rerun, though it did cut in for a solemn special report before returning to the show in progress with a rather odd act involving people dressed as dolphins.
NBC solemnly announces death of Sen. John McCain.

Wait for it. pic.twitter.com/xAqZ3HtvHa

— Rob Beschizza (@Beschizza) August 26, 2018
CBS was airing NFL coverage but did eventually break in with a special report.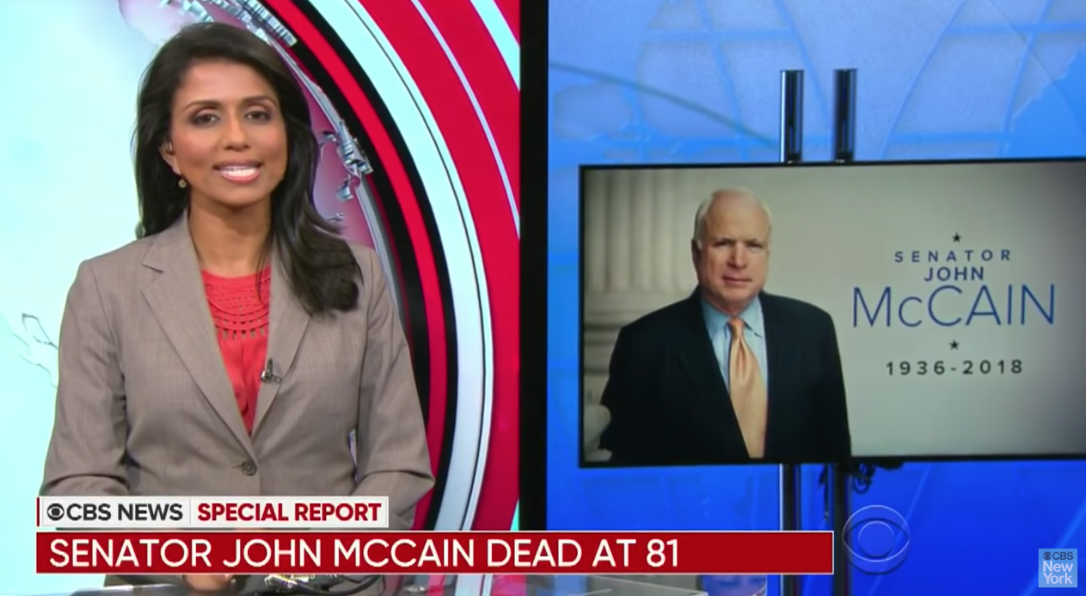 ABC was arguably the best prepared for the news. The network was airing a rerun of "The Good Doctor" — but it appears it was able to swap out its regularly scheduled episode of "20/20," which was on the schedule after the drama, with a pre-produced special on McCain hosted by David Muir and Amy Robach.
CNN also aired what appears to be a pre-produced documentary-style special.
.@CNN also airing pre-produced documentary on #JohnMcCain pic.twitter.com/7uhKzjKhNt

— NewscastStudio (@newscaststudio) August 26, 2018
It is not uncommon for networks to have pre-produced packages and even entire specials ready to go for the deaths of high-profile personalities, especially when their death is imminent, as indicated by McCain's announcement Friday that he was discontinuing treatment for his aggressive brain cancer.