Sunday evening newscasts lead with Florida shooting, with McCain second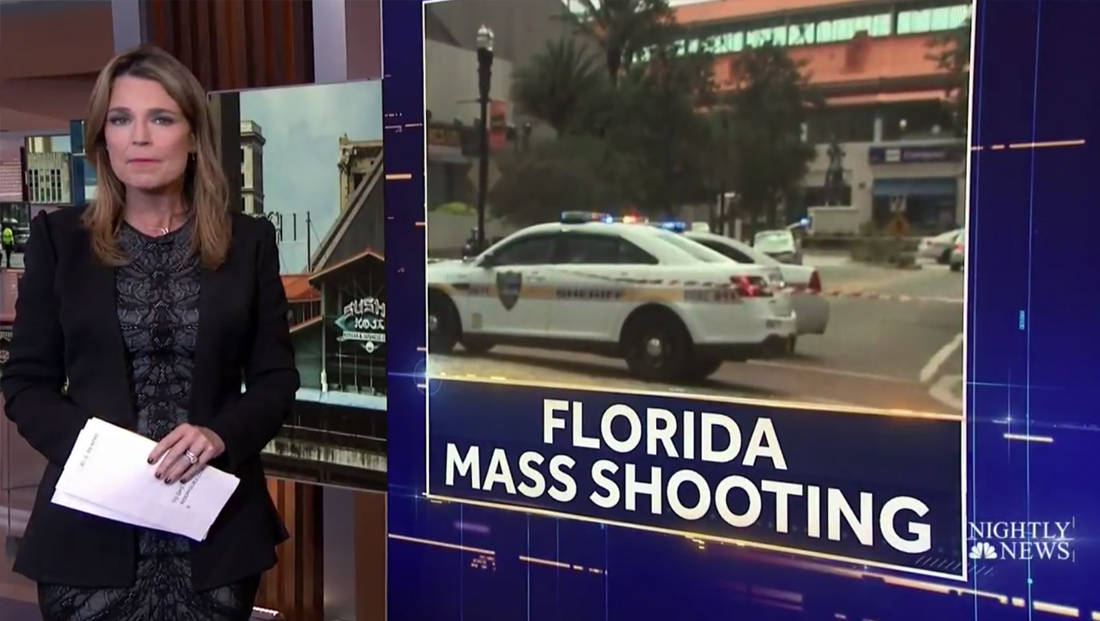 In a weekend with two major breaking news stories, the networks' Sunday evening newscasts put the death of John McCain Saturday night as the second story — leading with the Florida video game tournament shooting.
After kicking off coverage of the shooting from Studio 3A's video tower, "NBC Nightly News" substitute anchor Savannah Guthrie moved over to the studio's anchor desk and launched into the broadcast's coverage of McCain's death using a "Remembering John McCain" OTS which used an arrow flourish and sans serif typeface.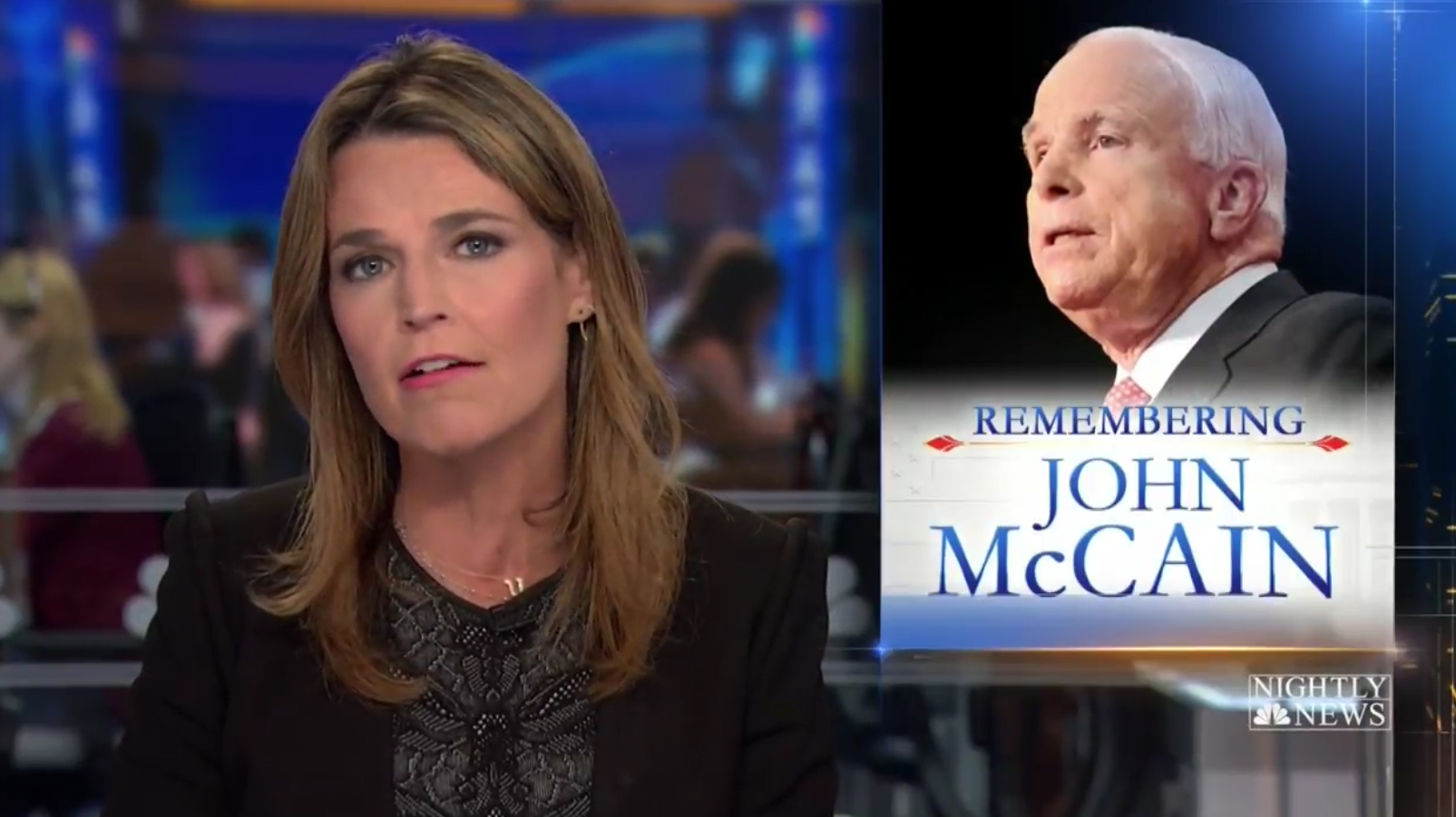 Another graphic included the headline "The Maverick" with a matching look.