Milwaukee station promoting new 11 a.m. show, new set

WISN, the Hearst station in Milwaukee, Wisconsin, is promoting its new set and new newscast — which is slated to debut along with changes to the ABC affiliate's schedule Sept. 10, 2018.
The station is adding an 11 a.m. newscast, anchored by Melinda Davenport with meteorologist Sally Severson and called "WISN 12 News at 11 a.m."
The new, hourlong newscast is debuting the same day ABC replaces "The Chew" with "GMA Day."
"Dr. Oz," which currently occupies the 11 a.m. timeslot, will move to 2 p.m. "Rachel Ray," meanwhile, is being relegated to 1 a.m. from its former 2 p.m. slot — so non-insomniac fans of that show will likely need to resort to DVRs.
Along with the new newscast, WISN is scheduled to debut a new set from Devlin Design Group.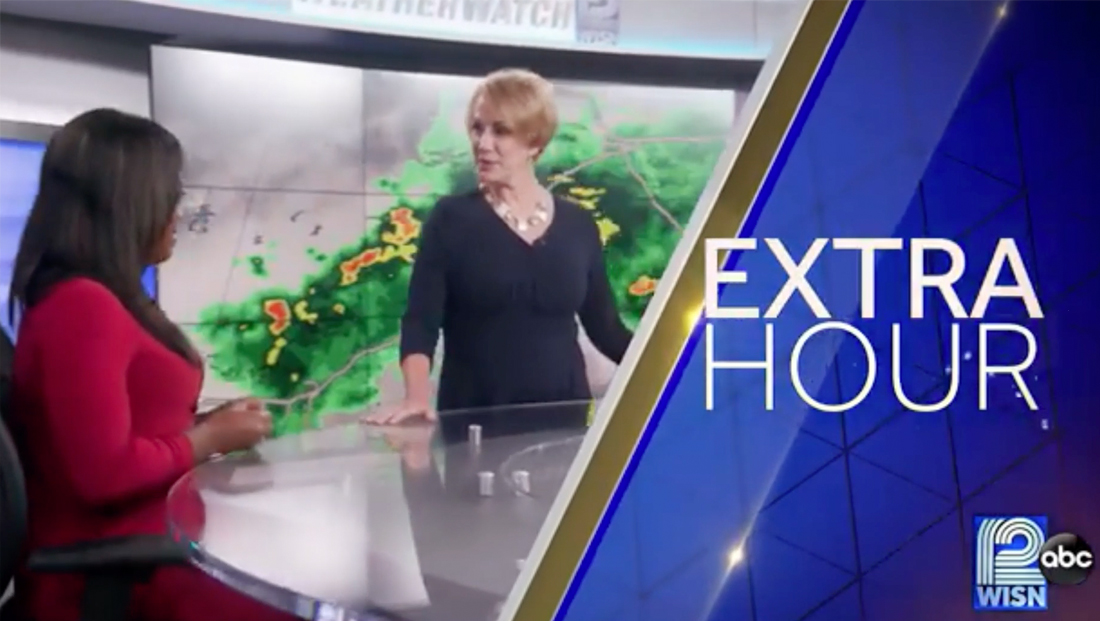 The station is promoting the new newscast with a dynamic new promo shot on the shot with B-roll and stock footage blended in, all accented by the Hearst "diagrid" pattern and flowing bursts of light.