New 'GMA Day' promo spotlights hosts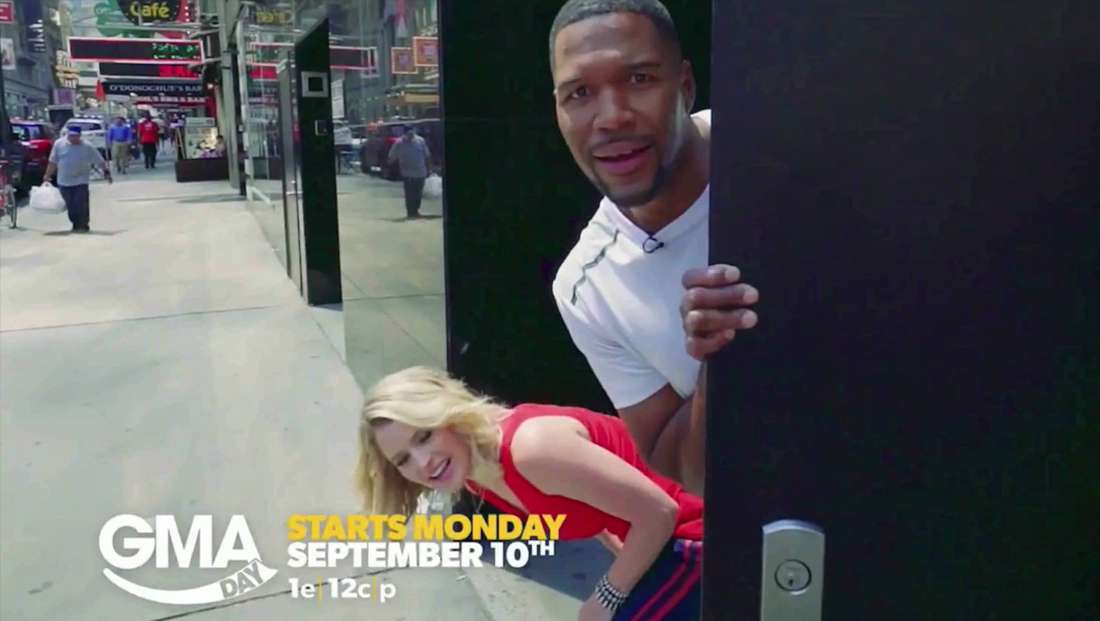 "GMA Day" is airing another promo, this one a playful spot showing hosts Michael Strahan and Sara Haines in casual and behind the scenes shots around the show's Times Square studios.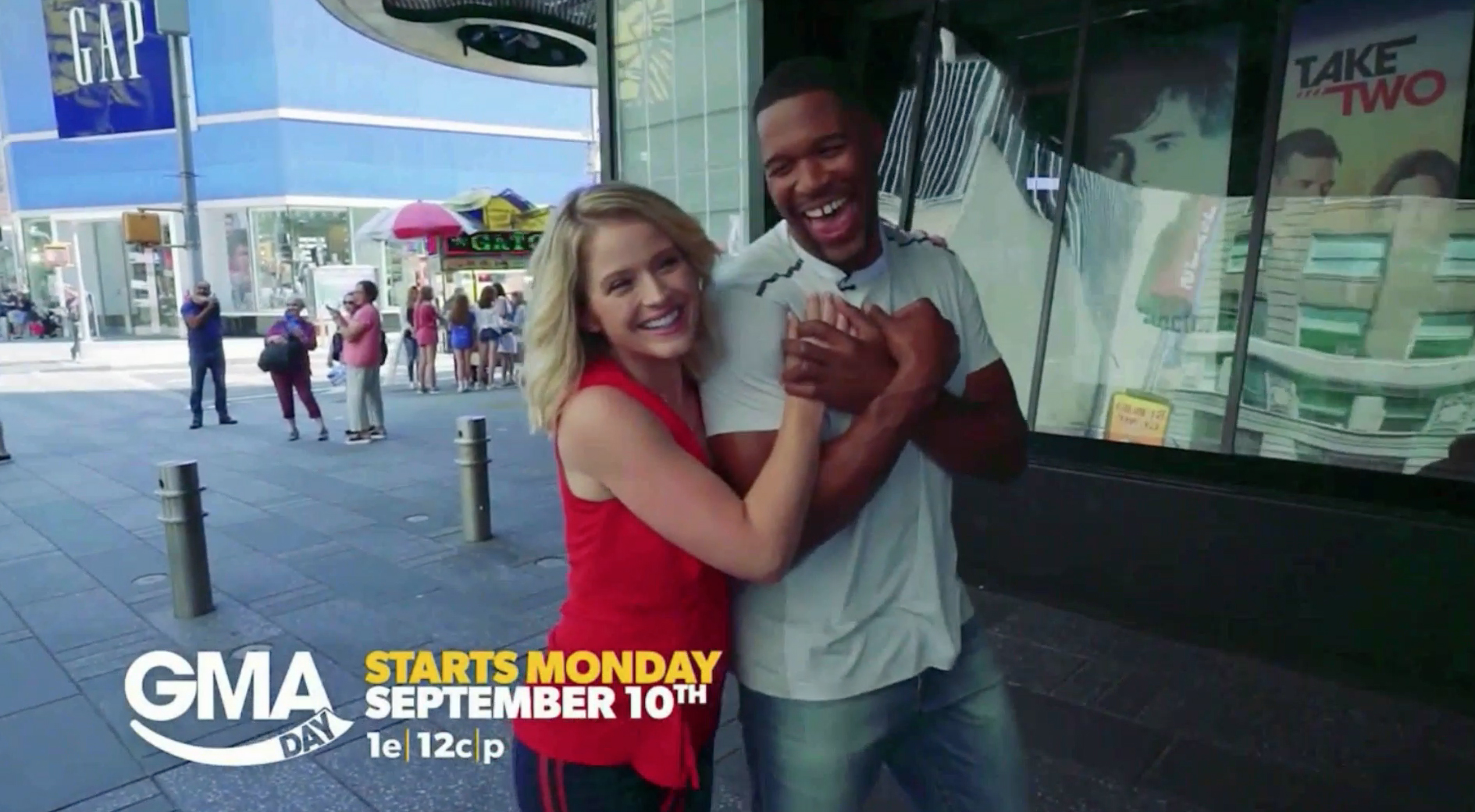 Many of the shots show the two "hanging out" — or peeking around the corner of an open door. Also mixed in are shots of the pair on the second floor of the network's Times Square studio, including a reverse shot that show them entering the studio with a full audience.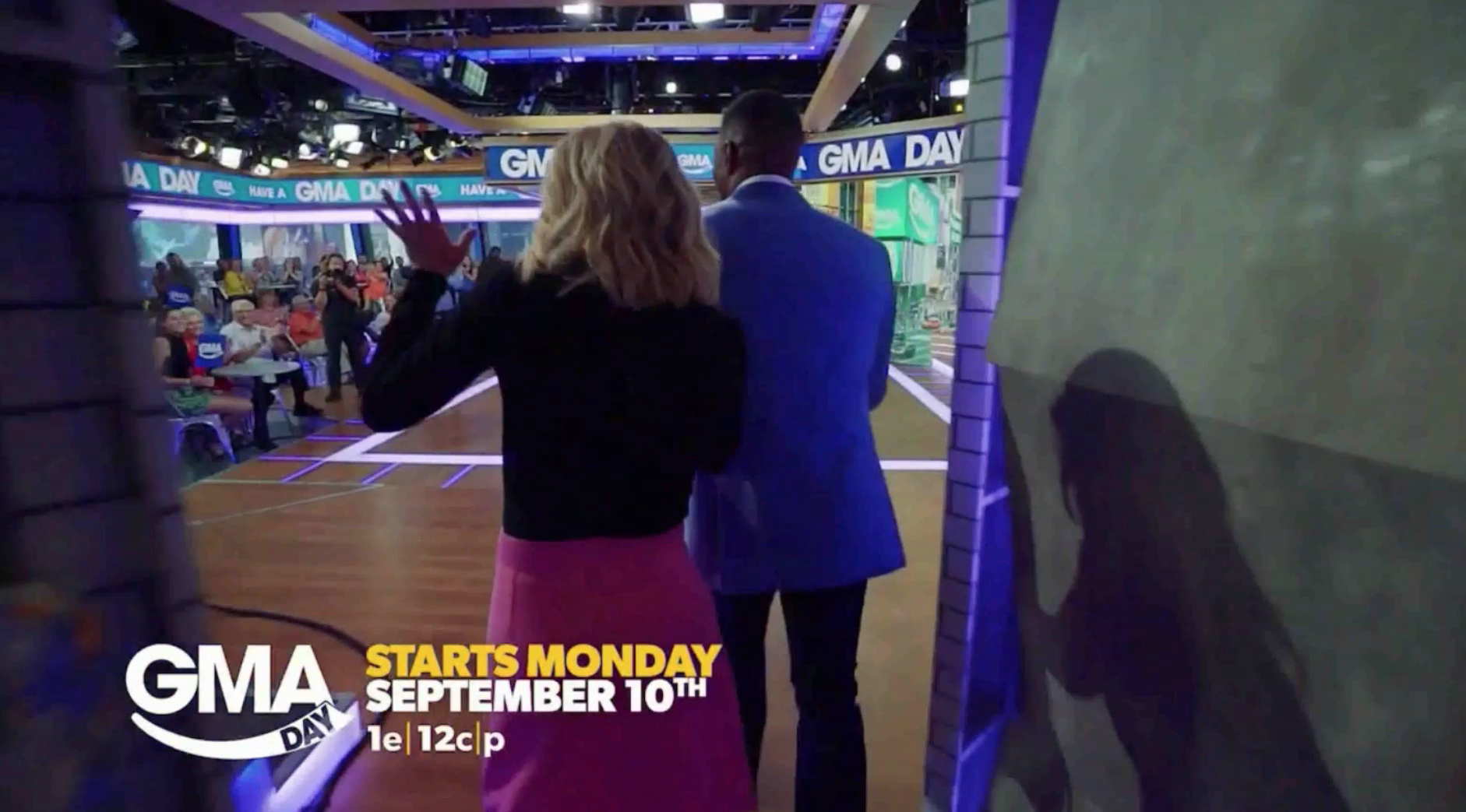 In this shot, the LED ribbons in the studio are displaying "GMA Day" themes graphics, which appear to be using a blue and teal color scheme.
The promo also includes smile references, including an animated "tooth" falling off the smiley swoosh under the words "to smile," a reference to Strahan's iconic tooth gap that was included in an earlier promo — albeit more subtly.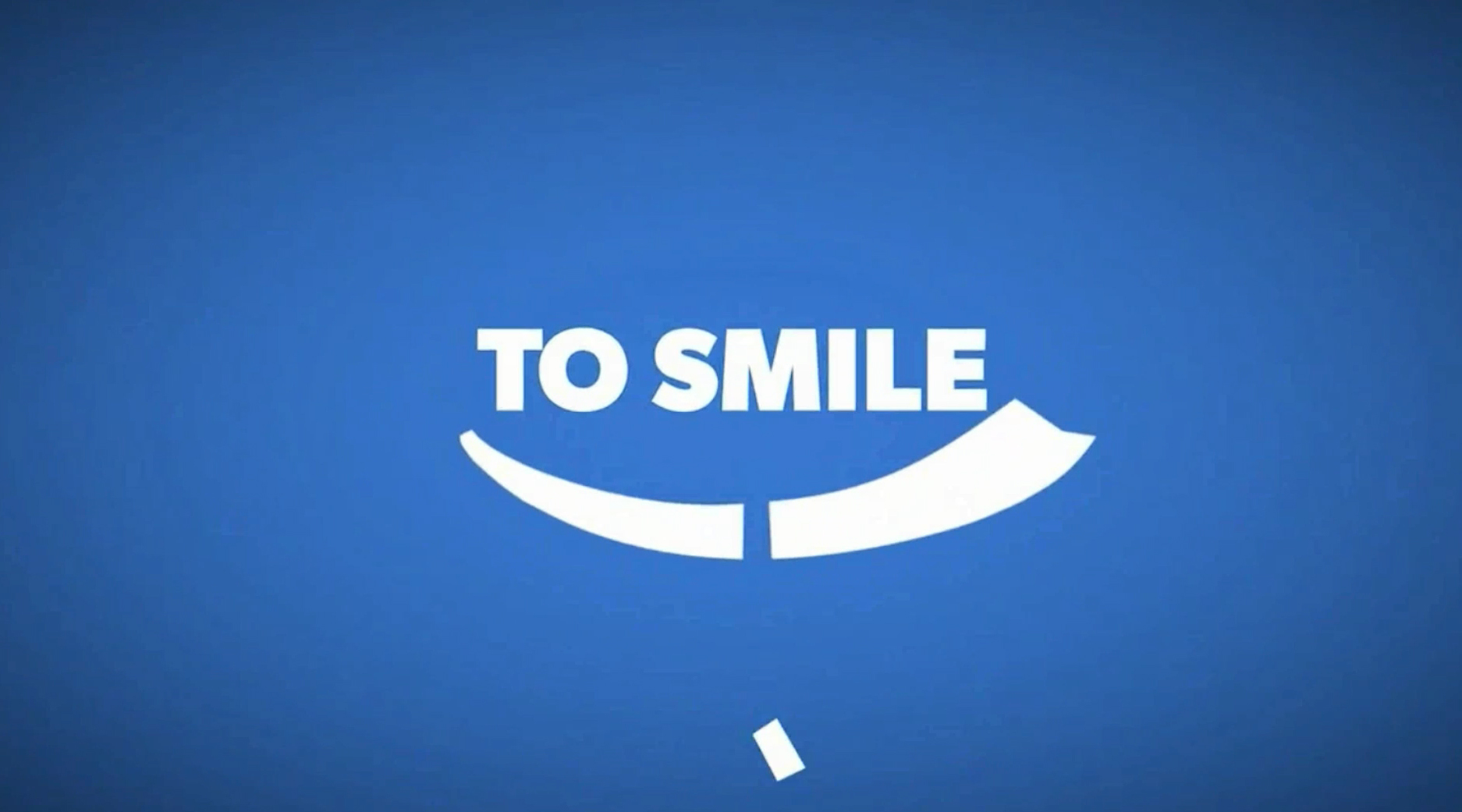 "GMA Day" debuts Monday, Sept. 10, 2018 at 1 p.m. eastern, 2 p.m. central and Pacific.
The network canceled "The Chew" and announced plans to replace it with a third hour of its fast growing "Good Morning America" franchise.